Yuki Tsuji
From Inkipedia, the Splatoon wiki
This page or section is under construction.




Please excuse its informal appearance while it is being worked on. We hope to have it completed as soon as possible!
Can you help us get it done?
The real world!




This article or section discusses subjects found in real life.
Yuki Tsuji​
Yuki Tsuji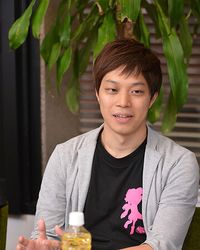 Born
September 18, 1974
Unknown Birthplace
Real Name
Yuki Tsuji
Native Name
辻 勇旗
つじ ゆうき
First Game
Splatoon
Latest Game
Splatoon 2
Occupation
Sound Designer
Role(s)
Inklings
Octolings
Current Location
Kyoto, Japan
Yuki Tsuji is a sound designer who works for Nintendo. He is also the voice actor for both genders of the Inklings and Octolings. Even though he voices the playable Octolings, he does not voice the enemy Octolings, as those are voiced by Yuki Kudara and Mari Kikuma.