Squad Battle
Squad redirects here. For the music band, see Squid Squad.
Squad Battle
Squad Battle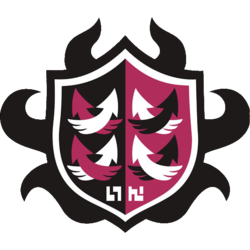 Play a ranked battle with your squid squad!(

NA

)
Play a Ranked Battle in a squad with your friends!(

EU/OC

)
| | |
| --- | --- |
| Type | Online multiplayer mode |
| Players | 6-8 (3-4 vs. 3-4) (2-4 players per squad, 2-player squads teamed up with another 2-player squad, 3-player squads treated as a 4-player squad) |
| Ranked | Yes |
| Weapons | N/A |
| Controllers | GamePad |
| Release Date | August 6th (Version 2.0.0) |

Squad Battle is one of the four multiplayer mode categories in Splatoon, alongside Regular Battle, Ranked Battle and Private Battle. Squad Battle allows groups of up to four friends to participate together in Ranked Battle with other squads. A squad will always battle together on the same team, and players who are rank S or S+ will not gain or lose rank points. It was made available as part of Version 2.0.0.
Matchups
When forming a squad, players can create a Quad Squad (four members), a Tri Squad (three members), or a Twin Squad (two members). Squad Battles are always either 4v4, 4v3, or 3v3 battles, since Twin Squads cannot fight alone - they are paired up with another Twin Squad for a four-player team, and their opponents will also be a pair of Twin Squads. A Tri Squad, however, is treated as a Quad Squad, to their disadvantage when facing actual Quad Squads. However, if they are matched against a Quad Squad, the Tri Squad members are granted a quicker respawn.
Passwords
If necessary, a squad can be protected by a four-digit password, allowing the creator of the squad to limit it to just invited friends. However, the friends-only rule still stands, so even if someone knows the password to a squad, they cannot join unless they are friends with the person who created it.
Gallery
Names in other languages
Language
Name
Meaning
 Japanese
タッグマッチ
Taggu Macchi
Tag-Team Match
 French
Match en groupe
Group match
 German
Teamkampf
Team Battle
 Italian
Partita di gruppo
Team Battle
 Spanish (NOE)
Combate en equipo
Team Battle
Trivia
There is an Easter Egg in this mode as well as in Private Battles: you can play one of the Squid Sisters' songs, Calamari Inkantation, using the sounds produced from the individual digits when you set up a password.