Inkipedia:Administrators
Jump to navigation
Jump to search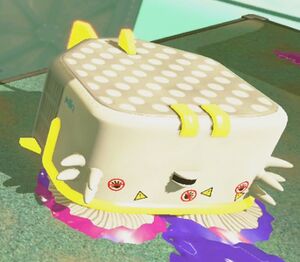 Administrators (also known as Admins or Sysops) are a group of experienced users who maintain the wiki through enforcing policies and the use of special functions given to them (see a list below). Given the amount of experience they have on the wiki, they are usually the best users to contact whenever you have a question.
Demotion
A user with rights can be demoted through a democratic process.
Notice board
Current admins
These users were chosen to become administrators by means and will serve indefinite terms until they resign, become inactive, or are impeached by the community. They are identified by the bold dark green names found on the recent changes.
Legend
| Status | Description |
| --- | --- |
| Fully Active | These are the best users to contact when you need help. They log on and edit on a regular basis. |
| Partially Active | These users have not edited in the past week. Do not contact these users for emergencies. |
| Inactive | These users have not edited in the past month. Do not contact these users, because they will likely be demoted soon. |
| Away | These users are currently away (e.g. on vacation), and will be returning shortly. Their temporary inactivity has been excused. |
| Excused | These users have informed us that they will be unable to access the internet for an extended period of time. Their inactivity has been temporarily excused. |
Commonly used functions
Deleting and undeleting pages and page histories. Administrators can also delete uploaded images and files (Log)
Locking (protecting) a page so it can not be edited or renamed by users without admin rights (Log)
Blocking users or IP addresses from editing (Log)
Automatically undoing (or rollbacking) edits by a specific user on a page
Many additional functions not listed above
Becoming an administrator
It takes a lot of work and experience to become an administrator. Below are some questions to help you decide whether or not you are actually ready for adminship.
Are you online often?
Are you a good editor (with excellent use of the English language)?
Do you know intermediate-level wikicode (e.g. are you able to understand semi-complex wikicode by looking at it)?
Do you work well with other users?
Do you follow our policies?
Once you feel you are ready, and if requests for adminship are unlocked, two users must be willing to nominate you (one of which has to be a current admin). If your nomination is successful you will become a permanent admin. Good luck!