Inkipedia:Interface administrators
From Inkipedia, the Splatoon wiki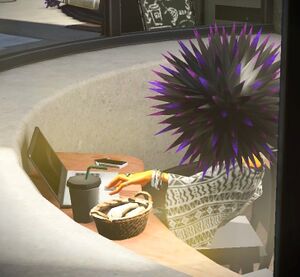 Interface administrators are a group of experienced users who can change how the wiki works and looks.
Commonly used functions
Main article: User group rights
Editing the interface by changing system messages and skins
Or in advanced terms
Edit sitewide CSS
Edit sitewide JSON
Edit sitewide JavaScript
Becoming an interface administrator
Main article: Requests for rights
Below are some questions to help you decide whether or not you need to be an interface administrator.
Are you online often?
Are you a good editor (with excellent use of the English language)?
Do you know intermediate-level wikicode (e.g. are you able to understand semi-complex wikicode by looking at it)?
Do you work well with other users?
Do you follow our policies?
Do you understand CSS and JS well?
Do you actually want to change or maintain the interface?
To apply, follow the requests for adminship process, with the exception that you are asking to be an interface administrator instead of an administrator. Be advised that administrator and interface administrator are independent roles; a user with one role does not necessarily need to have the other role.
Users who once had interface administrator rights but had it taken away by MediaWiki 1.32 may bypass the formal application process by contacting a bureaucrat and requesting the rights. The bureaucrat may approve or deny the request.
Demotion
Main article: Demotion
A user with rights can be demoted through Inkipedia's democratic demotion request process.
Current interface admins
An up-to-date list can be fetched using Special:ListUsers/interface-admin.
These users were chosen to become interface administrators by the community and will serve indefinite terms until they resign, become inactive, or are impeached by the community.
See also