Adventure vs. Relax
From Inkipedia, the Splatoon wiki
Adventure vs. Relax​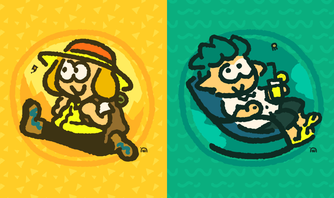 Team

 

Adventure

 

Relax
Region
Europe
Start

18 August 2018

, 14:00 UTC
End

19 August 2018

, 14:00 UTC
Score method
category tally
Result type
combined
Popularity
34.12%
65.88%
Wins
%
Expression error: Unrecognized punctuation character "{".%
Solo wins
50.11%
49.89%
Team wins
52.13%
47.87%
Normal clout
%
Expression error: Unrecognized punctuation character "{".%
Pro clout
%
Expression error: Unrecognized punctuation character "{".%
Score
2
1
Winner
Adventure
Region
Start

26 September 2023

, 19:41 UTC
End

27 September 2023

, 19:41 UTC
Popularity
%
Expression error: Unrecognized punctuation character "{".%
Wins
%
Expression error: Unrecognized punctuation character "{".%
Solo wins
%
Expression error: Unrecognized punctuation character "{".%
Team wins
%
Expression error: Unrecognized punctuation character "{".%
Normal clout
%
Expression error: Unrecognized punctuation character "{".%
Pro clout
%
Expression error: Unrecognized punctuation character "{".%
Score
Expression error: Unexpected < operator.
Expression error: Unexpected < operator.
Winner
Region
Start

26 September 2023

, 19:41 UTC
End

27 September 2023

, 19:41 UTC
Popularity
%
Expression error: Unrecognized punctuation character "{".%
Wins
%
Expression error: Unrecognized punctuation character "{".%
Solo wins
%
Expression error: Unrecognized punctuation character "{".%
Team wins
%
Expression error: Unrecognized punctuation character "{".%
Normal clout
%
Expression error: Unrecognized punctuation character "{".%
Pro clout
%
Expression error: Unrecognized punctuation character "{".%
Score
Expression error: Unexpected < operator.
Expression error: Unexpected < operator.
Winner
Adventure vs. Relax was a Splatfest event in Splatoon 2. It was held in Europe only. It was announced on 11 August 2018. The results were given on 19 August 2018.
Details
The full name of each choice was "Adventure on holiday!" and "Relax on holiday!". The team name portion of Splatfest titles was "Adventure" and "Relax".
Adventure vs. Relax featured the 13th Shifty Station layout, The Switches.
Gallery
Dialogue
English
Announcement
Pearl's Dialogue
Marina's Dialogue
Region

Pearl


"What's the best way to spend your holidays? On a grand adventure?"

Marina


"Or chilling out on a relaxing getaway?"
NOE

Pearl


"-"

Marina


"The pop-star life is adventure enough for me. I much prefer a relaxing holiday."
NOE

Pearl


"-"

Marina


"I can see it now. The sun, the breeze in my tentacles, a quick dip in the ocean…"
NOE

Pearl


"Marina, did you forget that we LITERALLY DISSOLVE in the ocean or somethin'?"

Marina


"-"
NOE

Pearl


"Plus there's so much world out there! Get out there and actually enjoy it!"

Marina


"I happen to enjoy sipping from a coconut on the beach, thank you very much."
NOE

Pearl


"But... Wouldn't you rather go out and explore? Think of what you're missing!"

Marina


"-"
NOE

Pearl


"The sights! The smells! The food! The locals! Getting lost somewhere!"

Marina


"That sounds like a lot of work, which is exactly what I want to avoid on holiday."
NOE

Pearl


"Well, don't come cryin' to me when you work out you missed somethin' special."

Marina


"No worries there. I'll sit in my luxury cotton dressing gown and sip in peace!"
NOE

Pearl


"How lame! Well, you won't catch me or my Splatfest team lazing about all day!"

Marina


"So what do you all think? Head over to the Splatfest terminal and pick a side!"
NOE



Introduction
Pearl's Dialogue
Marina's Dialogue
Region

Pearl


"What holiday is better? An exciting adventure or a relaxing getaway?"

Marina


"Head over to the Splatfest terminal and pick a side!"
NOE



Results
Pearl's Dialogue
Marina's Dialogue
Region

Pearl


"Adventure reigns supreme!"

Marina


"NOOOOOOO! "
NOE

Pearl


"Oh, c'mon, Marina. You're gonna love it! Stop sulking like that."

Marina


"I'm not sulking. I am lamenting the loss of well-deserved rest and relaxation."
NOE

Pearl


"Well stop lamenting, get packed and say goodbye to the coconut-sipping life!"

Marina


"Not my sippy coconut! That's the best part of the trip! How will I manage?"
NOE

Pearl


"You'll survive. And Splatfest law says you can't complain about it either!"

Marina


"-"
NOE

Pearl


"If you participated in the Splatfest, your prizes are waiting in the Square!"

Marina


"-"
NOE



Results if Relax were to win
Pearl's Dialogue
Marina's Dialogue
Region

Pearl


"-"

Marina


"Oh, yeah! Rest and relaxation reign supreme."
NOE

Pearl


"Aww… Dang it…"

Marina


"-"
NOE

Pearl


"-"

Marina


"Don't look so down, Pearl! You're going to love it!"
NOE

Pearl


"-"

Marina


"After a holiday with me, you'll be rested and ready to take on anything!"
NOE

Pearl


"But what about the hiking? The epic selfies? What are we going to DO?!"

Marina


"-"
NOE

Pearl


"Th-this is all too much. I need to sit down."

Marina


"That's the spirit! You sit down, and I'll get you a coconut with a straw in it…"
NOE

Pearl


"-"

Marina


"If you participated in the Splatfest, your prizes are waiting in the Square!"
NOE



Dutch
Announcement
Lorelei's Dialogue
Mariana's Dialogue
Region

Lorelei


"Hoe vier jij het liefst vakantie? Wil je zoveel mogelijk avonturen beleven?"
(How do you prefer to spend your vacation? Do you want to experience as many adventures as possible?)

Mariana


"Of door hele dagen heerlijk te luieren?"
(Or blissfully lazing through the whole day?)
NOE

Lorelei


"-"

Mariana


"Het leven van een popster is avontuurlijk genoeg. De vakantie is om te relaxen!"
(The life of a pop-star is adventurous enough. The vacation is for relaxing!)
NOE

Lorelei


"-"

Mariana


"Bakken in het zonnetje, een heerlijk briesje, een frisse duik in de zee..."
(Sunbathing, a lovely breeze, a fresh dive in the sea...)
NOE

Lorelei


"Mariana, je weet toch dat we OPLOSSEN in water, hè?"
(Marina, you do know we DISSOLVE in water, huh?)

Mariana


"-"
NOE

Lorelei


"Het is zo'n grote, mooie wereld! Daar wil je toch elk hoekje van ontdekken?"
(It's such a big, beautiful world! You want to discover every corner of it, right?)

Mariana


"Het enige dat ik wil ontdekken zijn een ligstoel en een kokosnoot met een rietje."
(The only things I want to discover are a sunbed and a coconut with a straw.)
NOE

Lorelei


"Ga je niet liever op pad om allerlei dingen te doen die je nog nooit hebt gedaan?"
(Won't you prefer to set off to do all kinds of things you never did before?)

Mariana


"-"
NOE

Lorelei


"De uitzichten! De geuren! Het eten! Verdwalen op exotische plaatsen!"
(The views! The smells! The food! Getting lost in exotic places!)

Mariana


"Dat klinkt allemaal vermoeiend. Dankzij roomservice komt het eten naar mij toe!"
(All that sounds tiring. Thanks to room service the food comes to me!)
NOE

Lorelei


"Tuurlijk, dat kan, als je lamlendig wilt hangen en al het avontuur wilt missen."
(Of course, you could, if you want to lamely hang around and miss all the adventures.)

Mariana


"Klinkt heerlijk! Als je mij zoekt, zit ik op het strand met m'n kokosnoot."
(Sounds lovely! If you're looking for me, I will be sitting on the beach with my coconut.)
NOE

Lorelei


"Als dat je gevechtsplan is, maak je geen kans tegen mijn Splatfest-team!"
(If that's your battle plan, then you have no chance against my Splatfest team!)

Mariana


"Wat vinden jullie? Maak je keuze bij de Splatfest-stemmachine!"
(What do you think? Make your choice at the Splatfest voting machine!)
NOE



Introduction
Pearl's Dialogue
Marina's Dialogue
Region

Pearl


"Wat is écht vakantie vieren? Actief en avontuurlijk of zo relaxed mogelijk?"
(How is vacation REALLY celebrated? Active and adventurous or as relaxed as possible?)

Marina


"Maak je keuze bij de Splatfest-stemmachine!"
(Make your choice at the Splatfest voting machine!)
NOE



Results
Lorelei's Dialogue
Mariana's Dialogue
Region

Lorelei


"Jaaaa! Leve het avontuur!"
(Yeeees! Long live the adventures!)

Mariana


"Aww... Ik ben nu al moe..."
(Aww... I am tired already...)
NOE

Lorelei


"O, kom nou, Mariana, het wordt knetterspannend! Ga nou niet lopen sippen."
(Oh, come on, Marina, it will be crackling exciting! Don't go sulking now.)

Mariana


"Ik loop niet te sippen, ik loop te treuren over mijn verlies van welverdiende rust."
(I'm not going to sulk, I'm going to mourn about my loss of well deserved peace.)
NOE

Lorelei


"Nou, hou maar op met sippen, laat die kokosnoot staan en ga inpakken!"
(Now, stop the sulking, leave that coconut alone and get packing!)

Mariana


"Neeee, niet mijn kokosnoot! Ik ben in grote kokosnood... Dit is vreselijk..."
(Noooo, not my coconut! I'm in a big coco distress... This is terrible...)
NOE

Lorelei


"Je vergeet die kokosnoot snel genoeg als je geen tijd hebt om je te vervelen!"
(You will forget that coconut soon enough when you don't have time to feel bored!)

Mariana


"-"
NOE

Lorelei


"Deelnemers aan het Splatfest kunnen hun prijzen ophalen op het plein!"
(Participants in the Splatfest can pick up their prizes at the Square!)

Mariana


"-"
NOE



Results if Relax were to win
Lorelei's Dialogue
Mariana's Dialogue
Region

Lorelei


"-"

Mariana


"Ooo yes! Lekker luieren!"
(Ooo yes! Lazing blissfully!)
NOE

Lorelei


"NEEEEEEE!"
(NOOOOOOO!)

Mariana


"-"
NOE

Lorelei


"-"

Mariana


"Kom op, Lorelei. Een dosis ontspanning is precies wat jij nodig hebt, druktemaker."
(Come on, Pearl. A dose of relaxation is exactly what you need, troublemaker.)
NOE

Lorelei


"-"

Mariana


"Je komt straks helemaal fris weer terug, klaar voor de wereld!"
(You will be back totally refreshed, ready for the world!)
NOE

Lorelei


"Maar het abseilen? Surfen? Wandelen? De epische selfies? Wat gaan we DOEN?"
(But the abseiling? Surfing? Hiking? The epic selfies? What are we going to DO?)

Mariana


"-"
NOE

Lorelei


"H-het wordt me allemaal te veel... Ik moet er even bij gaan zitten..."
(I-it's getting all too much for me... I have to sit down...)

Mariana


"Jij snapt 't! Ga jij lekker zitten, ik haal een kokosnoot! Waar zijn de rietjes?"
(You get it! You go sit down, I get a coconut! Where are the straws?)
NOE

Lorelei


"-"

Mariana


"Deelnemers aan het Splatfest kunnen hun prijzen ophalen op het plein!"
(Participants in the Splatfest can pick up their prizes at the Square!)
NOE



French (France)
Announcement
Perle's Dialogue
Coralie's Dialogue
Region

Perle


« Si je vous dis « vacances », vous pensez plutôt grande aventure... »
(If I said to you "vacation", you think of great adventure...)

Coralie


« ... ou bien détente absolue ? »
(Or absolute relaxation?)
NOE

Perle


« - »

Coralie


« Perso, vu la vie qu'on mène, j'ai ma dose d'aventure tout le reste de l'année ! »
(Personally, seeing the lives we lead, I've had my dose of adventure for the rest of the year!)
NOE

Perle


« - »

Coralie


« Les vacances, c'est soleil, cocotiers et sable fin pour poser ma serviette ! »
(Vacation, it's sun, coconut trees and sand fine enough to place my towel on!)
NOE

Perle


« Hein, c'est tout ?! Je tiendrais pas cinq minutes avant de m'évanouir d'ennui ! »
(Huh, that's all?! I can't hold still for five minutes before I faint from boredom!)

Coralie


« - »
NOE

Perle


« Élargis tes horizons, Coralie ! Le monde se limite pas à ta serviette de plage ! »
(Expand your horizons, Marina! The world doesn't limit itself to your beach towel!)

Coralie


« Eh ben va l'explorer, alors, et laisse-moi siroter mon lait de coco en paix ! »
(Oh well, go exploring then, and leave me to sip my coconut milk in peace!)
NOE

Perle


« Ça t'embête même pas un peu quand tu penses à tout ce que tu rates ? »
(It doesn't bother you even a bit when you think about all that you miss?)

Coralie


« - »
NOE

Perle


« Les parfums, les couleurs, les saveurs, les rencontres, l'agitation du monde ! »
(The scents, the colours, the tastes, the encounters, the unrest of the world!)

Coralie


« Oh là, trop d'efforts pour moi ! Si c'est pour rentrer plus fatiguée qu'avant... »
(Oh geez, too much effort for me! If it's to get home more tired than before I left...)
NOE

Perle


« J'abandonne... Une huître a davantage l'esprit d'aventure que toi, Coralie... »
(I give up... An oyster has more spirit of adventure than you, Marina...)

Coralie


« Faux : cette année, j'essaye le massage aux pierres chaudes ! »
(Wrong: this year, I tried a hot coal massage!)
NOE

Perle


« Au moins, ton équipe de larves devrait pas être trop difficile à écraser... »
(At least your team of worms won't be too difficult to crush...)

Coralie


« On parie ? Allez, les amis ! Tous à la borne festive pour choisir votre camp ! »
(Wanna bet? Go, friends! Everyone to the Splatfest terminal to choose your team!)



Introduction
Pearl's Dialogue
Marina's Dialogue
Region

Pearl


"Les vacances ultimes, pour vous, c'est l'aventure ou le farniente ?"
(The ultimate vacation, for you, is it adventure or slacking?)

Marina


"Exprimez-vous à la borne festive !"
(Express yourselves at the Splatfest terminal!)
NOE



Results
Perle's Dialogue
Coralie's Dialogue
Region

Perle


« Hourra pour l'aventure ! »
(Hooray for adventure!)

Coralie


« NOOOOON ! »
(NOOOOO!)
NOE

Perle


« Remets-toi, Coralie ! Tu vas passer les meilleures vacances de ta vie ! »
(Get over it, Marina! You will have the best vacations of your life!)

Coralie


« Je vais revenir sur les genoux, surtout. Ma serviette me manque déjà... »
(I will come back on my knees, especially. My towel misses me already...)
NOE

Perle


« Ça suffit, les jérémiades ! On oublie sa serviette et on prépare son sac à dos ! »
(It's enough, the whining! Forget your towel and prepare your backpack!)

Coralie


« Ah, les douces après-midi passées à siroter du lait de coco... »
(Oh, the sweet afternoons spent drinking coconut milk...)
NOE

Perle


« Tu pourras en remplir ta gourde de randonnée, va. Parce que je t'aime bien. »
(Now now, you can fill your hiking bottle with it. Because I like you.)

Coralie


« - »
NOE

Perle


« Les prix attendent les participants au festival sur le square ! »
(The prizes await the Splatfest participants at the Square!)

Coralie


« - »
NOE



Results if Relax were to win
Perle's Dialogue
Coralie's Dialogue
Region

Perle


« - »

Coralie


« Gééééénial ! Le calme et la relaxation l'emportent sur la frénésie d'activités ! »
(Suuuuuper! The calm and the relaxation won above the frenzy of activities!)
NOE

Perle


« Oh non... non non non non non non non... »
(Oh no... no no no no no no no...)

Coralie


« - »
NOE

Perle


« - »

Coralie


« Eh ben, Perle, fais pas cette tête-là, c'est une super nouvelle ! »
(Oh well, Pearl, don't worry about it, it's a good thing!)
NOE

Perle


« - »

Coralie


« Tu vas voir qu'après ces vacances, tu seras reposée comme jamais ! »
(You will see that after these vacations, you will be calm like never before!)
NOE

Perle


« Et les randonnées ? Le canyoning ? Le parapente ? Plus rien ? Rien de rien ?! »
(And the hiking? The canyoning? The paragliding? Nothing? Nothing of nothing?!)

Coralie


« - »
NOE

Perle


« C'est trop, j'y survivrai pas ! Il faut que je m'allonge... »
(It's too much, I can't survive like this. I must lie down...)

Coralie


« C'est l'idée, justement ! Quelle couleur, la paille, dans ta noix de coco ? »
(That's the idea, just like that! What colour, the straw, in your coconut?)
NOE

Perle


« - »

Coralie


« Les prix attendent les participants au festival sur le square ! »
(The prizes await the Splatfest participants at the Square!)
NOE



German
Announcement
Perla's Dialogue
Marina's Dialogue
Region

Perla


"Wie ist eure Meinung? Seid ihr für Action an freien Tagen?"
(What's your opinion? Are you for action on days off?)

Marina


"Oder zieht ihr euch im Urlaub lieber entspannt zurück?"
(Or do you prefer to relax on vacation?)
NOE

Perla


"-"

Marina


"Das Leben als Popstar ist schon Action genug. Ich bin für entspannten Urlaub."
(The life of a pop-star is enough action. I'm for a relaxed vacation.)
NOE

Perla


"-"

Marina


"Ich seh's vor mir: Der Wind weht durch die Tentakel, ein Zeh im Meer..."
(I see it before me: The wind blowing through your tentacles, a toe in the sea...)
NOE

Perla


"Marina, hast du etwa vergessen, dass wir uns im Meer auflösen?!"
(Marina, did you forget that we dissolve in the sea?!)

Marina


"-"
NOE

Perla


"Da draußen gibt's so viel mehr zu entdecken! Man muss sich nur trauen!"
(Out there, there's so much more to discover! You just have to dare!)

Marina


"Du, mir reicht's, wenn ich 'ne leckere Kokosnuss am Strand entdecke. Danke."
(You, I'm content with finding a delicious coconut on the beach. Thanks.)
NOE

Perla


"Aber... hast du denn gar keinen Abenteuersinn? Du verpasst so viel!"
(But... don't you have any sense for adventure? You're missing out on so much!)

Marina


"-"
NOE

Perla


"Spannende Orte! Gerüche! Essen! Land und Leute! Sich treiben lassen!"
(Exciting places! Scents! Food! Country and people! Letting yourself drift!)

Marina


"An freien Tagen treib ich mich garantiert nirgendwo herum. Ich bleib lieber liegen."
(On days off I definitely won't drift around anywhere. I'd rather stay lying down.)
NOE

Perla


"Na, dann beschwer dich aber auch nicht, wenn du am Ende was Tolles verpasst."
(Well, don't complain if you end up missing something great.)

Marina


"Keine Sorge. In meinem Kuscheloverall auf der Wohnlandschaft verpass ich nix."
(Don't worry. I won't miss anything in my cuddly overalls on the couch.)
NOE
Notes: "Wohnlandschaft" translates to "living landscape". It is defined by a composition of several seating options connected into a single piece of furniture.

Perla


"Boah, wie öde. Also mein Splatfest-Team und ich leisten dir keine Gesellschaft."
(Wow, how boring. Well, my Splatfest team and I won't keep you company.)

Marina


"Und was denkt ihr? Trefft eure Wahl am Splatfest-Wahlstand!"
(And what do you think? Make your choice at the Splatfest terminal!)
NOE



Introduction
Perla's Dialogue
Marina's Dialogue
Region

Perla


"Wie verbringt man freie Tage? Mit viel Action oder Entspannung?"
(How do you spend your days off? With lots of action or relaxation?)

Marina


"Trefft eure Wahl am Splatfest-Wahlstand!"
(Make your choice at the Splatfest terminal!)
NOE



Results
Perla's Dialogue
Marina's Dialogue
Region

Perla


"Es geht nichts über Action!"
(Nothing beats action!)

Marina


"NEIIIN!"
(NOOO!)
NOE

Perla


"Ach, komm, Marina. Es wird dir gefallen, endlich mal aus dem Quark zu kommen."
(Oh, come on, Marina. You'll like it to finally get moving.)

Marina


"Quark ist das, was du redest. Ich hab mir 'ne entspannte Auszeit verdient."
(Nonsense is what you're talking about. I've earned some time off to relax.)
NOE
Notes: "Quark" is the German word for "curd". However, Pearl uses a proverb meaning something like "get moving", while Marina picks up on that and uses the same word as a synonym for "nonsense".

Perla


"Lass das Gejammer, jetzt wird gepackt! Und lass die Schlafbrille bloß daheim!"
(Stop whining, now we're packing! And leave the sleep mask at home!)

Marina


"Nicht meine Schlafbrille! Ohne die geht gar nix! Wie soll ich denn so schlafen!?"
(Not my sleep mask! Without them nothing works! How am I supposed to sleep like this!?)
NOE

Perla


"Du wirst es überleben. Genau wie die Splatfest-Niederlage."
(You'll survive. Just like the Splatfest defeat.)

Marina


"-"
NOE

Perla


"Wer beim Splatfest dabei war, bekommt seinen Preis auf dem Inkopolis-Platz!"
(Those who participated in the Splatfest will get their prize at Inkopolis Square!)

Marina


"-"
NOE



Results if Relax were to win
Perla's Dialogue
Marina's Dialogue
Region

Perla


"-"

Marina


"Yeah! Das nenn ich einen entspannten Sieg."
(Yeah! That's what I call a relaxed victory.)
NOE

Perla


"Oh Maaaann... Das ist jetzt nicht wahr..."
(Aw, maaaan... This can't be for real...)

Marina


"-"
NOE

Perla


"-"

Marina


"Nicht traurig sein, Perla! Du wirst dich superschnell mit der Ruhe anfreunden!"
(Don't be sad, Pearl! You'll get used to the peace and quiet in no time!)
NOE

Perla


"-"

Marina


"Ein Urlaub mit mir und du wirst tief erholt Neues in Angriff nehmen!"
(A vacation with me and you will be deeply refreshed to tackle new things!)
NOE

Perla


"Und was ist mit Trekking? Oder Selfies? Was MACHEN wir die ganze Zeit?!"
(And what about trekking? Or selfies? What are we DOING the whole time?!)

Marina


"-"
NOE

Perla


"D-das ist mir jetzt echt zu viel. Ich setz mich mal kurz hin..."
(Th-that's really too much for me now. I'll sit down for a moment...)

Marina


"Na, es geht doch! Du setzt dich schön hin und ich hol dir 'ne Tasse Tee..."
(Now there we go! You have a seat and I'll get you a cup of tea...)
NOE

Perla


"-"

Marina


"Wer beim Splatfest dabei war, bekommt seinen Preis auf dem Inkopolis-Platz!"
(Those who participated in the Splatfest will get their prize at Inkopolis Square!)
NOE



Italian
Announcement
Alga's Dialogue
Nori's Dialogue
Region

Alga


«Come preferite passare le vacanze? Siete calamari avventurosi?»
(How do you prefer to spend your vacation? Are you adventurous squids?)

Nori


«Oppure preferite rilassarvi?»
(Or do you prefer to relax?)
NOE

Alga


«-»

Nori


«La vita da popstar è già abbastanza avventurosa. Relax tutta la vita!»
(Popstar life is already adventurous enough. Relax all the way!)
NOE

Alga


«-»

Nori


«Già mi vedo in spiaggia, la brezza che mi scompiglia i tentacoli, poi un bel tuffo...»
(I'm already seeing myself on the beach, with the breeze messing my tentacles up, then a good dive…)
NOE

Alga


«Ehm, Nori, forse ti sei dimenticata che noi in acqua... ci sciogliamo?!»
(Erm, Marina, have you forgotten water makes us… dissolve?)

Nori


«-»
NOE

Alga


«E poi mica esiste solo la spiaggia! C'è un mondo intero da esplorare!»
(And the beach isn't even the only option! There's a whole world to explore!)

Nori


«L'unica cosa che voglio esplorare è il menu del resort dove passo le vacanze!»
(The only thing I want to explore is the menu of the resort I spend my vacation in!)
NOE

Alga


«Ma... puoi anche uscire dal resort! Immagina quanti bei posti ti aspettano!»
(But…you can go out of the resort as well! Imagine how many places are waiting for you!)

Nori


«-»
NOE

Alga


«Monumenti, odori, sapori, panorami mozzafiato, gli abitanti del posto!»
(Monuments, smells, flavors, breathtaking views, the locals!)

Nori


«Mi sento stanca solo a sentirne parlare. Le scarpinate non fanno per me...»
(I'm already tired just hearing it. Hiking is just not for me…)
NOE

Alga


«Basta che poi non vieni a lamentarti con me se ti sei persa qualcosa di speciale!»
(As long as you don't come to me whining if you missed something special!)

Nori


«Tsk, a me basta solo avere il mio lettino sulla spiaggia e qualcosa da sorseggiare.»
(Tsk, I just need my beach chair and something to drink.)
NOE

Alga


«Che pigrona! Beh, meglio così! Il festival sarà una passeggiata.»
(How lazy! Well, it's better now! The Splatfest will be a breeze.)

Nori


«E voi che ne pensate? Andate al terminal di voto e scegliete una squadra!»
(And what do you think? Go to the vote terminal and choose a team!)
NOE



Introduction
Alga's Dialogue
Nori's Dialogue
Region

Alga


«Quale tipo di vacanza preferite? All'avventura o all'insegna del relax?»
(What kind of vacation do you prefer? Adventure or relaxing?)

Nori


«Correte al terminal di voto e scegliete da che parte stare!»
(Hurry to the vote terminal and choose a side!)
NOE



Results
Alga's Dialogue
Nori's Dialogue
Region

Alga


«Sìììììì! Quando l'avventura chiama, noi rispondiamo! E vinciamo!»
(Yesss! When adventure calls, we answer! And we win!)

Nori


«Oh nooooooooo!!!»
NOE

Alga


«Cos'è successo, Nori? Tu e i tuoi eravate forse troppo rilassati?»
(What happened, Marina? Were you and your team too relaxed?)

Nori


«Guarda che starsene con i tentacoli in tentacolo è importante per stare bene!»
(You know, sitting back is important to keep well!)
NOE

Alga


«Basta frignare! Chiudi la tua sedia a sdraio e prepara lo zaino!»
(Quit whining! Fold your beach chair and pack your backpack!)

Nori


«Mai! Scarpinare su e giù mentre mi fai da guida turistica? È un incubo!»
(Never! Walking around up and down with you as my tourist guide? What a nightmare!)
NOE

Alga


«Ho già preparato una lista di posti da mostrarti! Forza, si parte!»
(I've already written a list of places to show you! Come on, let's go!)

Nori


«-»
NOE

Alga


«Se avete partecipato al festival, i vostri premi vi attendono in piazza!»
(If you have taken part in the Splatfest, your prizes are waiting for you in the square!)

Nori


«-»
NOE



Results if Relax were to win
Alga's Dialogue
Nori's Dialogue
Region

Alga


«-»

Nori


«E vaaaaaai! Ora che abbiamo vinto, tutti a rilassarci alle terme!»
(Yippeee! Now that we won, let's all go relax at the hot springs!)
NOE

Alga


«M-Ma come? Dov'è finito lo spirito di avventura?»
(W-what? Where is the adventure spirit?)

Nori


«-»
NOE

Alga


«-»

Nori


«Lo cercherai più tardi, Alga. Ora mettiti comoda e rilassati.»
(You'll search for it later, Pearl. Now take a seat and relax.)
NOE

Alga


«-»

Nori


«Dopo una vacanza con me, ti sentirai ricaricata e pronta a perdere di nuovo!»
(After a vacation with me, you'll feel charged and ready to lose again!)
NOE

Alga


«E le passeggiate nei boschi? E i selfie in cima alla montagna? Come faremo?»
(And the walks in the woods? And the mountaintop selfies? What will we do?)

Nori


«-»
NOE

Alga


«Al solo pensiero sento mancarmi le forze... Devo sedermi...»
(I already feel tired at the very thought of it… I have to sit down…)

Nori


«Brava, è questo lo spirito giusto! Mettiti comoda, vado a prenderti da bere!»
(Good, that's the spirit! Sit back while I take you a drink!)
NOE

Alga


«-»

Nori


«Se avete partecipato al festival, i vostri premi vi attendono in piazza!»
(If you have taken part in the Splatfest, your prizes are waiting for you in the square!)
NOE



Russian
Announcement
Жемчик's Dialogue
Мариша's Dialogue
Region

Жемчик


«Как нужно проводить отпуск? Задорно и с огоньком?»
(How should you spend your vacation? Fervently and with a spark?)

Мариша


«Или лежать морской звездой на пляже?»
(Or lie on a beach starfish style?)
NOE

Жемчик


«-»

Мариша


«Мне задорности и огонька и на концертах хватает.»
(I have enough fervor and spark at concerts.)
NOE

Жемчик


«-»

Мариша


«Я прямо вижу: солнышко, ветерок щупальца обдувает, океанчик...»
(I can just see it: the sun, the breeze blows the tentacles, the lovely ocean...)
NOE

Жемчик


«Мариша, что ты несешь?! Какой океан?! Мы в воде растворяемся!»
(What are you talking about, Marina?! What ocean?! We dissolve in water!)

Мариша


«-»
NOE

Жемчик


«И что на этом твоем пляже делать, если в воду нельзя? Скукотища же!»
(And what you should do on that beach of yours if you can't go in water? So boring!)

Мариша


«Жемчик, не сгущай краски. Можно коктейльчик на солнышке попить.»
(Don't exaggerate, Pearl. You can drink some cocktail in the sun.)
NOE

Жемчик


«Но как же движуха? Путешествия? Скандалы, интриги, расследования!»
(But what about action? Journeys? Scandals, intrigues, investigations!)

Мариша


«-»
NOE

Жемчик


«В мире столько всякого, что можно посмотреть, пощупать, попробовать!»
(There are so many things in the world to see, touch, taste!)

Мариша


«Жемчик... а отдыхать-то после всего этого когда?»
(Pearl... And when do you rest after all this?)
NOE

Жемчик


««Отдыхать, отдыхать...» Сама потом вечно жалуешься, что тебе скучно!»
(«Rest, rest...» You always complain that you're bored after that!)

Мариша


«Ой, да перестань! Какая скука? На пляже ведь так кла-а-ассно!»
(Oh, come on! Bored? The beach is so co-o-ol!)
NOE

Жемчик


«Жуткая скукотища! Я и моя команда на пляж ни ногой! Баста!»
(A total boredom! Me and my team will never set foot on the beach! That's it!)

Мариша


«А что думаете вы? Скорее к терминалу и выберите сторону!»
(And what do you think? Go ahead to the terminal and choose your side!)
NOE



Introduction
Жемчик's Dialogue
Мариша's Dialogue
Region

Жемчик


«Задорный отпуск с огоньком? Или гамак под пальмами?»
(Fervent vacation with a spark? Or a hammock under palm trees?)

Мариша


«Скорее к терминалу и выберите сторону!»
(Go ahead to the terminal and choose your side!)
NOE



Results
Жемчик's Dialogue
Мариша's Dialogue
Region

Жемчик


«Оп! Задорные ребята победили!»
(Op! Fervent guys won!)

Мариша


«Не-е-ет!»
(No-o-o!)
NOE

Жемчик


«Мариша, не ной. Тебе понравится. Хоть мир посмотришь.»
(Don't whine, Marina. You'll like it. At least you'll see the world.)

Мариша


«Я не ною, я негодую! Меня лишают заслуженного отдыха!»
(I don't whine, I resent! I'm being deprived of a well-deserved rest!)
NOE

Жемчик


«Не ной, я сказала. Пакуй чемоданы и забудь про свои коктейльчики!»
(Don't whine, I said. Pack your bags and forget about your cocktails!)

Мариша


«Мои коктейльчики! Да как же я без них?!»
(My cocktails! How can I be without them?!)
NOE

Жемчик


«Не до них будет! И вообще, правила запрещают проигравшим ныть!»
(You won't be up to them! And more than that, the rules forbid the losers to whine!)

Мариша


«-»
NOE

Жемчик


«А участников Сплатфеста на площади ждут призы!»
(And prizes await Splatfest participants at the square!)

Мариша


«-»
NOE



Results if Relax were to win
Жемчик's Dialogue
Мариша's Dialogue
Region

Жемчик


«-»

Мариша


«Ми-и-и! Спокойный ненапряжный отдых в гамаке на пляже!»
(Ye-e-e! Calm and relax vacation in a hammock on the beach!)
NOE

Жемчик


«Что ж за невезуха!»
(How unfortunate!)

Мариша


«-»
NOE

Жемчик


«-»

Мариша


«Да не расстраивайся ты так, Жемчик! Расслабляйся. Тебе понравится!»
(Come on, don't be so upset, Pearl! Relax. You'll like it!)
NOE

Жемчик


«-»

Мариша


«Отдохнув со мной, ты восстановишь свой творческий потенциал!»
(You'll restore your creativity when you chill with me!)
NOE

Жемчик


«А как же хайкинг? Эпические селфи? Чем мы заниматься-то будем?!»
(But what about hiking? Epic selfies? What are we even gonna do?!)

Мариша


«-»
NOE

Жемчик


«Я без движухи не могу! Как так?! Фух-х, нужно дух перевести...»
(I can't live without action! Who does this?! Phe-ew, I need to take a breath...)

Мариша


«Вот, другое дело! Посиди, выдохни, возьми коктейльчик...»
(Well that's a different matter! Sit, breath, have a cocktail...)
NOE

Жемчик


«-»

Мариша


«А участников Сплатфеста на площади ждут призы!»
(And prizes await Splatfest participants at the square!)
NOE



Spanish (Spain)
Announcement
Perla's Dialogue
Marina's Dialogue
Region

Perla


«¿Cómo preferís pasar las vacaciones? ¿Viviendo aventuras sin fin?»
(How do you prefer to spend the vacations? Living adventures without end?)

Marina


«¿O de escapada tranquila y relajante?»
(Or a quiet and relaxing getaway?)
NOE

Perla


«-»

Marina


«Ya vivo suficientes emociones dando conciertos. ¡Mejor vacaciones tranquis!»
(I already live enough emotions giving concerts. Better chill vacations!)
NOE

Perla


«-»

Marina


«Tirarme al sol, sentir la brisa del mar en los tentáculos, darme un chapuzón...»
(Throw myself in the sun, feel the sea breeze in my tentacles, take a dip...)
NOE

Perla


«¡Pero Marina! ¿No eres consciente de que nos disolvemos en el agua?»
(But Marina! Aren't you aware that we dissolve in water?)

Marina


«-»
NOE

Perla


«Además... el mundo está lleno de lugares increíbles que aún no hemos visitado.»
(Besides... the world is full of incredible places that we haven't visited yet.)

Marina


«Paso, gracias. Prefiero ver el atardecer en la playa bebiendo de un coco.»
(I pass, thanks. I prefer to watch the sunset on the beach drinking from a coconut.)
NOE

Perla


«¡Con lo que mola explorar y vivir al límite! Piensa en lo que te pierdes.»
(When's so cool to explore and live on the edge! Think about what you're missing.)

Marina


«-»
NOE

Perla


«¡Ver sitios alucinantes! ¡Conocer gente nueva! ¡Probar comida exótica!»
(See amazing sites! Meet new people! Try exotic food!)

Marina


«¡Qué estrés! Si voy de vacaciones, no quiero llevarme una lista de tareas.»
(What a stress! If I go on vacation, I don't want to take a to-do list with me.)
NOE

Perla


«Tú misma. Luego no me vengas llorando por haberte perdido aventuras chulas.»
(As you like. Don't come crying to me for missing cool adventures later.)

Marina


«¡Quédate tranquila! Estaré tan relajada que me dará igual todo lo que me digas.»
(Stay calm! I will be so relaxed that I will not care everything you say to me.)
NOE

Perla


«¡Menuda actitud! Si combates en ese plan, tu equipo no ganará en el festival.»
(What an attitude! If you fight on that plan, your team won't win at the festival.)

Marina


«Bueno, ¿qué opináis los espectadores? ¡Id al terminal de voto y elegid equipo!»
(Well, what do you viewers think? Go to the voting terminal and choose a team!)
NOE



Introduction
Perla's Dialogue
Marina's Dialogue
Region

Perla


«¿Qué plan os atrae más para unas vacaciones: vivir aventuras o relajaros?»
(What plan attracts you more for some vacations: live adventures or relax?)

Marina


«¡Pasad por el terminal de voto y elegid un bando!»
(Stop by the voting terminal and choose a side!)
NOE



Results
Perla's Dialogue
Marina's Dialogue
Region

Perla


«Hemos sentido la llamada de la aventura, ¡y hemos contestado!»
(We have felt the call of adventure, and we have answered!)

Marina


«¿Cómo hemos podido perder?»
(How could we have lost?)
NOE

Perla


«No refunfuñes tanto, Marina. ¡Ya verás cómo te cunden ahora las vacaciones!»
(Don't grumble too much, Marina. You'll see how the vacations spread now!)

Marina


«No refunfuño. Solo lloro en silencio por todas las horas de calma que perderé.»
(I do not grumble. I just cry silently for all the hours of calm that I will lose.)
NOE

Perla


«¡Nada de lloriqueos! Líate el petate y sal en busca de aventuras; hazme caso.»
(No whining! Pack up your backpack and head out in search of adventures; listen to me.)

Marina


«Pero tendré que caminar y cargar con cosas todo el rato... ¡Eso no es vida!»
(But I'll have to walk and carry things all the time... That's not life!)
NOE

Perla


«Sobrevivirás, Marina. Además, las reglas del festival te prohíben quejarte.»
(You will survive, Marina. Also, the festival rules forbid you to complain.)

Marina


«-»
NOE

Perla


«¡Recordad ir a la plaza para recoger los premios por haber participado!»
(Remember to go to the square to collect the prizes for having participated!)

Marina


«-»
NOE



Results if Relax were to win
Perla's Dialogue
Marina's Dialogue
Region

Perla


«-»

Marina


«¡No hay nada como la tranquilidad que da la victoria!»
(There's nothing like the peace that comes with victory!)
NOE

Perla


«Habla por ti...»
(Speak for yourself...)

Marina


«-»
NOE

Perla


«-»

Marina


«¡Anímate, Perla! Con ese carácter que tienes, relajarte te sentará muy bien.»
(Cheer up, Pearl! With that character you have, relaxing will do you a lot of good.)
NOE

Perla


«-»

Marina


«Cuando volvamos de las vacaciones, tendrás energía para dar y tomar.»
(When we get back from vacation, you'll have energy to give and take.)
NOE

Perla


«Si vamos a pasarnos el día tumbadas sin hacer nada, ¡se me harán eternas!»
(If we're going to spend the day lying around doing nothing, they'll take forever!)

Marina


«-»
NOE

Perla


«¡¿Cómo voy a poder soportarlo?!»
(How will I endure it?!)

Marina


«No se trata de soportar... ¡se trata de descansar y disfrutar!»
(It's not about enduring... it's about resting and enjoying!)
NOE

Perla


«-»

Marina


«Ya sabéis: ¡los premios por haber participado os esperan en la plaza!»
(You already know: the prizes for having participated are waiting for you in the square!)
NOE



Top 100
Names in other languages
Adventure vs. Relax
Language
Name
Meaning
 Dutch

Actief vs. Relaxed

Active vs. Relaxed
 French (NOE)

Aventure vs. Détente

Adventure vs. Relaxation
 German

Action vs. Entspannung

Action vs. Relaxation
 Italian

Avventura vs. Relax

Adventure vs. Relax
 Russian

Движуха vs. Расслабон


Dvizhukha vs Rasslabon
Action vs. Relaxation
 Spanish

Aventura vs. Relax

Adventure vs. Relax
Private Battle
Language
Name
Meaning
 Japanese

冒険/リラックス


Bōken/Rirakkusu
Adventure/Relax
 Dutch

Actief / Relaxed

Active / Relaxed
 French

Aventure/Détente

Adventure/Relaxation
 German

Action/Entspannung

Action/Relaxation
 Italian

Avventura/Relax

Adventure/Relax
 Russian

Движуха / расслабон


Dvizhukha / rasslabon
Action / relaxation
 Spanish

Aventura/Relax

Adventure/Relax
See also
References
External links