Hero vs. Villain
Jump to navigation
Jump to search
Hero vs. Villain​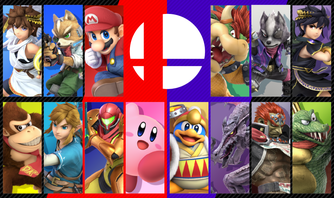 Team

 

Hero

 

Villain
Region
North America, Oceania
Start

15 December 2018

, 04:00 UTC
End

16 December 2018

, 04:00 UTC
Score method
category tally
Result type
combined
Popularity
62.89%
37.11%
Wins
%
Expression error: Unrecognized punctuation character "{".%
Solo wins
%
Expression error: Unrecognized punctuation character "{".%
Team wins
%
Expression error: Unrecognized punctuation character "{".%
Normal clout
47.79%
52.21%
Pro clout
46.49%
53.51%
Score
1
2
Winner
Villain
Region
Europe
Start

15 December 2018

, 14:00 UTC
End

16 December 2018

, 14:00 UTC
Popularity
%
Expression error: Unrecognized punctuation character "{".%
Wins
%
Expression error: Unrecognized punctuation character "{".%
Solo wins
%
Expression error: Unrecognized punctuation character "{".%
Team wins
%
Expression error: Unrecognized punctuation character "{".%
Normal clout
%
Expression error: Unrecognized punctuation character "{".%
Pro clout
%
Expression error: Unrecognized punctuation character "{".%
Score
Expression error: Unexpected < operator.
Expression error: Unexpected < operator.
Winner
Region
Japan
Start

15 December 2018

, 08:00 UTC
End

16 December 2018

, 08:00 UTC
Popularity
%
Expression error: Unrecognized punctuation character "{".%
Wins
%
Expression error: Unrecognized punctuation character "{".%
Solo wins
%
Expression error: Unrecognized punctuation character "{".%
Team wins
%
Expression error: Unrecognized punctuation character "{".%
Normal clout
%
Expression error: Unrecognized punctuation character "{".%
Pro clout
%
Expression error: Unrecognized punctuation character "{".%
Score
Expression error: Unexpected < operator.
Expression error: Unexpected < operator.
Winner
Hero vs. Villain was a Splatfest event in Splatoon 2. It was held for all regions from 15 December 2018 to 16 December 2018. It was announced on 5 December 2018 on social networks. The results were given on 16 December 2018.
Details
The Splatfest was a celebration of the release of Super Smash Bros. Ultimate, which took place on 7 December 2018. The panel image featured the following fighters that appear in the game, going along with Super Smash Bros. Ultimate's theme of hero-villain pairs:
Pit and Dark Pit (Kid Icarus)
Fox and Wolf (Star Fox)
Mario and Bowser (Super Mario)
Donkey Kong and King K. Rool (Donkey Kong Country)
Link and Ganondorf (The Legend of Zelda)
Samus Aran and Ridley (Metroid)
Kirby and King Dedede (Kirby's Dream Land)
The full name of each choice was "HEROES" and "VILLAINS". The team name portion of Splatfest titles was "Hero" and "Villain".
Hero vs. Villain featured the 17th Shifty Station layout, The Maze Dasher.
Trivia
This was the first Splatfest to ever be announced after its successor.

The announcement of Fam vs. Friend was most likely pushed ahead to before the Version 4.3.0 release, due to its unique decor and appearances being in the game files in advance, and previous instances of data miners extracting such information as soon as a new version is released.

The team shortname values (which are displayed in-game and in SplatNet 2) were written in plural form in all languages except English and French (Canada). The other exception is Japanese, in which the singular and plural are identical.
The theme and colors were similar to the North American Autobots vs. Decepticons Splatfest of Splatoon.
In art for this Splatfest, Marina wears a pair of Tentatek shoes unavailable for purchase at Shella Fresh. These are similar to Sesame Salt 270s.
Gallery
Dialogue
English
Hero vs. Villain Announcement
Pearl's Dialogue
Marina's Dialogue
Region
Pearl:
"-"
Marina:
"-"
NOE, NOA

Pearl:
"AAAAAAAAAAAAAAAAAAAAAAAAHHH!"

Marina:
"AAAAAAAAAAAAAAAAAAAAAAAAHHH!"
NOE, NOA
Pearl:
"-"

Marina:
"A WORLDWIDE SUPER SMASH BROS. SPLATFEST?!"
NOE, NOA

Pearl:
"YESSSSS!"
Marina:
"-"
NOE, NOA

Pearl:
"In this corner, the brave fighters who battle the forces of evil..."
Marina:
"-"
NOE, NOA

Pearl:
"HEROES!"
Marina:
"-"
NOE, NOA
Pearl:
"-"

Marina:
"And in this corner, the fiends who stop at nothing to get their way..."
NOE, NOA
Pearl:
"-"

Marina:
"VILLAINS!"
NOE, NOA

Pearl:
"Yo, are you seriously about to represent villains with a straight face?"
Marina:
"-"
NOE, NOA

Pearl:
"Villains are BAD GUYS! No one likes bad guys. Not even bad guys like bad guys!"
Marina:
"-"
NOE, NOA
Pearl:
"-"

Marina:
"Villains aren't bad guys. They're just...misunderstood."
NOE, NOA
Pearl:
"-"

Marina:
"Villains know what they want and they go for it. I can respect that."
NOE, NOA

Pearl:
"Yeah, but what they usually want is to DESTROY THE WORLD."
Marina:
"-"
NOE, NOA
Pearl:
"-"

Marina:
"Pshh... That's just what they want you to think."
NOE, NOA
Pearl:
"-"

Marina:
"Villains want to fight the establishment and topple the status quo."
NOE, NOA
Pearl:
"-"

Marina:
"But they're branded as "villains" just because they want to change the world."
NOE, NOA

Pearl:
"Yeah... They want to change the world from not destroyed to destroyed."
Marina:
"-"
NOE, NOA

Pearl:
"Which, by the way, is SOOOOO overdone. Why villains gotta be so boring?"
Marina:
"-"
NOE, NOA

Pearl:
"Like, can you please find some more interesting life goals?"
Marina:
"-"
NOE, NOA
Pearl:
"-"

Marina:
"Ooooooh, you wanna talk about boring?"
NOE, NOA
Pearl:
"-"

Marina:
"The hero of any story is always the least interesting character!"
NOE, NOA
Pearl:
"-"

Marina:
"Heroes wouldn't even exist if there were no villains to shake things up!"
NOE, NOA

Pearl:
"Villains wouldn't exist if their parents hugged them when they were kids!"
Marina:
"-"
NOE, NOA
Pearl:
"-"

Marina:
"Ouch..."
NOE, NOA

Pearl:
"What about you at home? Head over to the Splatfest terminal and pick a side!"

Marina:
"And once you vote, make sure to equip your Splatfest Tee and level it up!"
NOE, NOA



Results
Pearl's Dialogue
Marina's Dialogue
Region

Pearl:
"WHAT?! NOOOOOOO!"

Marina:
"GWA HA HA HA!"
NOE, NOA
Pearl:
"-"

Marina:
"THIS ISN'T EVEN MY FINAL FORM!"
NOE, NOA

Pearl:
"..."
Marina:
"-"
NOE, NOA
Pearl:
"-"

Marina:
"I CANNOT BE DEFEATED!"
NOE, NOA

Pearl:
"OK, enough with the corny villain lines, Marina."
Marina:
"-"
NOE, NOA
Pearl:
"-"

Marina:
"You know, Pearl. We're not so different, you and I."
NOE, NOA

Pearl:
"..."
Marina:
"-"
NOE, NOA
Pearl:
"-"

Marina:
"This is but phase one of my secret evil plan! Which I will now explain in detail..."
NOE, NOA
Pearl:
"-"

Marina:
"First, I will kidnap all of the world's volcanoes. Then I'll steal the nuclear c—"
NOE, NOA

Pearl:
"WHOA! Shut it, Marina! This just in!"
Marina:
"-"
NOE, NOA
Pearl:
"-"

Marina:
"..."
NOE, NOA

Pearl:
"We've received a transmission from... on high."
Marina:
"-"
NOE, NOA
Pearl:
"-"

Marina:
"*gulp* Really?"
NOE, NOA

Pearl:
"Yeah, apparently the next Splatfest will be right after New Year's."
Marina:
"-"
NOE, NOA

Pearl:
"And they'll announce the theme for that Splatfest on 12/21!"
Marina:
"-"
NOA

Pearl:
"And they'll announce the theme for that Splatfest on 21/12!"
Marina:
"-"
NOE
Pearl:
"-"

Marina:
"WHOA! Can't wait!"
NOE, NOA

Pearl:
"If you participated in the Splatfest, your prizes are waiting in the Square!"
Marina:
"-"
NOE, NOA



Results (If Hero were to win)
Pearl's Dialogue
Marina's Dialogue
Region

Pearl:
"HERO POWERRRRRRRRRR!"

Marina:
"DRAT! We'll get you next time, heroes!"
NOE, NOA

Pearl:
"Team Hero saved the day and paved the way to spray the prey you pay to play!"
Marina:
"-"
NOE, NOA

Pearl:
"AYYYYYYYYYYYYYYY!"
Marina:
"-"
NOE, NOA
Pearl:
"-"

Marina:
"..."
NOE, NOA
Pearl:
"-"

Marina:
"Ha."
NOE, NOA
Pearl:
"-"

Marina:
"Gah ha ha..."
NOE, NOA
Pearl:
"-"

Marina:
"GWA HA HA HA!"
NOE, NOA
Pearl:
"-"

Marina:
"THIS ISN'T EVEN MY FINAL FORM!"
NOE, NOA
Pearl:
"-"

Marina:
"I'm just getting warmed u—"
NOE, NOA

Pearl:
"WHOA! Shut it, Marina! This just in!"
Marina:
"-"
NOE, NOA
Pearl:
"-"

Marina:
"..."
NOE, NOA

Pearl:
"We've received a transmission from... on high."
Marina:
"-"
NOE, NOA
Pearl:
"-"

Marina:
"*gulp* Really?"
NOE, NOA

Pearl:
"Yeah, apparently the next Splatfest will be right after New Year's."
Marina:
"-"
NOE, NOA

Pearl:
"And they'll announce the theme for that Splatfest on 12/21!"
Marina:
"-"
NOA

Pearl:
"And they'll announce the theme for that Splatfest on 21/12!"
Marina:
"-"
NOE
Pearl:
"-"

Marina:
"WHOA! Can't wait!"
NOE, NOA

Pearl:
"If you participated in the Splatfest, your prizes are in the Square!"
Marina:
"-"
NOE, NOA



Dutch
Hero (Helden) vs. Villain (Schurken) Announcement
Lorelei's Dialogue
Mariana's Dialogue
Region
Lorelei:
"-"
Mariana:
"-"
NOE

Lorelei:
"AAAAAAAAAAAAAAAAAAAAAAAAAAAAH!"

Mariana:
"AAAAAAAAAAAAAAAAAAAAAAAAAAAAH!"
NOE
Lorelei:
"-"

Mariana:
"EEN WERELDWIJD SUPER SMASH BROS.-SPLATFEST?!"
(A WORLDWIDE SUPER SMASH BROS. SPLATFEST?!)
NOE

Lorelei:
"JIPPIE!"
(YIPPEE!)
Mariana:
"-"
NOE

Lorelei:
"In deze hoek de dappere strijders tegen het kwaad..."
(In this corner, the brave warriors against evil...)
Mariana:
"-"
NOE

Lorelei:
"HELDEN!"
(HEROES!)
Mariana:
"-"
NOE
Lorelei:
"-"

Mariana:
"En in deze hoek de gemeneriken die nergens voor terugdeinzen..."
(And in this corner, the meanies who back down for nothing...)
NOE
Lorelei:
"-"

Mariana:
"SCHURKEN!"
(VILLAINS!)
NOE

Lorelei:
"Zeg, ga je nou echt serieus schurken verdedigen?"
(Say, are you seriously going to defend villains?)
Mariana:
"-"
NOE

Lorelei:
"Schurken zijn SLECHT! Niemand vindt ze aardig. Zelfs andere slechteriken niet!"
(Villains are BAD! No one likes them. Not even other villains!)
Mariana:
"-"
NOE
Lorelei:
"-"

Mariana:
"Schurken zijn helemaal niet zo slecht. Ze worden alleen verkeerd begrepen."
(Villains aren't that bad. They are only misunderstood.)
NOE
Lorelei:
"-"

Mariana:
"Schurken weten wat ze willen en gaan ervoor. Dat kan ik respecteren."
(Villains know what they want and go for it. I can respect that.)
NOE

Lorelei:
"Ja, maar wat ze willen is altijd hetzelfde: DE WERELD VERNIETIGEN."
(Yeah, but what they want is always the same: TO DESTROY THE WORLD.)
Mariana:
"-"
NOE
Lorelei:
"-"

Mariana:
"Pfff... Dat maken ze je maar wijs."
(Pfff... That's what they make you believe.)
NOE
Lorelei:
"-"

Mariana:
"Schurken willen de gevestigde orde omverwerpen en de wereld veranderen."
(Villains want to overthrow the established order and change the world.)
NOE
Lorelei:
"-"

Mariana:
"En alleen daarom worden ze als 'schurken' weggezet."
(And only therefore they get labeled as 'villains'.)
NOE

Lorelei:
"Pfff... De wereld veranderen naar een staat van verwoesting bedoel je zeker."
(Pfff... Change the world to a state of destruction you mean.)
Mariana:
"-"
NOE

Lorelei:
"Dat is trouwens zó afgezaagd. Waarom zijn schurken zo eentonig?"
(That's so cliche by the way. Why are villains always so monotonous?)
Mariana:
"-"
NOE

Lorelei:
"Kun je niet iets boeienders bedenken als levensdoel?"
(Can't you think of something more interesting as life goal?)
Mariana:
"-"
NOE
Lorelei:
"-"

Mariana:
"Oooooh, wil je het over eentonigheid hebben?"
(Oooooh, you want to talk about monotony?)
NOE
Lorelei:
"-"

Mariana:
"De held van een verhaal is altijd het minst interessante personage!"
(The hero of a story is always the least interesting character!)
NOE
Lorelei:
"-"

Mariana:
"Zonder schurken die de boel op stelten zetten, zouden er niet eens helden zijn!"
(Without villains to stir things up, there wouldn't even be heroes!)
NOE

Lorelei:
"Schurken zouden er niet zijn als hun ouders ze meer hadden geknuffeld!"
(There wouldn't be villains if their parents had hugged them more!)
Mariana:
"-"
NOE
Lorelei:
"-"

Mariana:
"Oef..."
(Oof...)
NOE

Lorelei:
"Wat vinden jullie? Maak je keuze bij de Splatfest-stemmachine!"
(What do you think? Make your choice at the Splatfest voting machine!)

Mariana:
"Doe na het stemmen je Splatfest-T-shirt aan en maak de vakjes vol!"
(Put on your Splatfest Tee after voting and fill up the slots!)
NOE



Results
Lorelei's Dialogue
Mariana's Dialogue
Region

Lorelei:
"WAT?! NEEEEEEEE!"
(WHAT?! NOOOOOOOO!)

Mariana:
"GWA HA HA HA!"
NOE
Lorelei:
"-"

Mariana:
"DIT IS HET BEGIN VAN HET EINDE!"
(THIS IS THE BEGINNING OF THE END!)
NOE

Lorelei:
"..."
Mariana:
"-"
NOE
Lorelei:
"-"

Mariana:
"IK BEN ONVERSLAANBAAR!"
(I AM INVINCIBLE!)
NOE

Lorelei:
"Zo is het wel genoeg met die afgezaagde schurkenpraat, Mariana."
(That's enough of that cliche villain talk, Marina.)
Mariana:
"-"
NOE
Lorelei:
"-"

Mariana:
"Weet je, Lorelei... We zijn eigenlijk niet zo verschillend."
(You know, Pearl... We're actually not that different.)
NOE

Lorelei:
"..."
Mariana:
"-"
NOE
Lorelei:
"-"

Mariana:
"Dit is slechts fase één van mijn snode plan! Dat ik nu uit de doeken doe..."
(This is just phase one of my nefarious plan! That I will explain...)
NOE
Notes: 'Iets uit de doeken doen' is a Dutch phrase for 'to explain something'
Lorelei:
"-"

Mariana:
"Allereerst ontvoer ik alle vulkanen ter wereld. Daarna steel ik de nucleaire..."
(First of all I will abduct all volcanoes in the world. afterwards I steal the nuclear...)
NOE

Lorelei:
"WAUW! Stil eens, Mariana! Er komt een melding binnen!"
(WOW! Be quiet, Marina! There's an announcement coming in!)
Mariana:
"-"
NOE
Lorelei:
"-"

Mariana:
"..."
NOE

Lorelei:
"We hebben een boodschap ontvangen... van boven."
(We have received a message... from above.)
Mariana:
"-"
NOE
Lorelei:
"-"

Mariana:
"Aaaaa! Echt?"
(Aaaaa! Really?)
NOE

Lorelei:
"Ja, blijkbaar komt het volgende Splatfest meteen na de jaarwisseling."
(Yes, apparently the next Splatfest is coming right after the turn of the year.)
Mariana:
"-"
NOE

Lorelei:
"Het thema wordt op 21 december bekendgemaakt!"
(The theme will be announced on the 21st of December.)
Mariana:
"-"
NOE
Lorelei:
"-"

Mariana:
"Wauw! Ik kan haast niet wachten!"
(Wow! I can hardly wait!)
NOE

Lorelei:
"Deelnemers aan het Splatfest kunnen hun prijzen ophalen op het plein!"
(Participants in the Splatfest can pick up their prizes on the square!)
Mariana:
"-"
NOE



Results (If Hero were to win)
Lorelei's Dialogue
Mariana's Dialogue
Region

Lorelei:
"DE HELDEN HEBBEN GEZEGEVIERD!"
(THE HEROES HAVE TRIUMPHED!)

Mariana:
"Alle drommels! Onze wraak zal zoet zijn!"
(Darn it all! Our revenge will be sweet!)
NOE

Lorelei:
"De helden hebben de wereld gered en de schurken delven het onderspit!"
(The heroes have saved the world and the villains get the worst of it!)
Mariana:
"-"
NOE
Notes: 'Het onderspit delven' is a Dutch idiom for 'to get the worst of it'

Lorelei:
"AAAAAAAAAAAAI!"
Mariana:
"-"
NOE
Lorelei:
"-"

Mariana:
"..."
NOE
Lorelei:
"-"

Mariana:
"Ha."
NOE
Lorelei:
"-"

Mariana:
"Gwa ha ha..."
NOE
Lorelei:
"-"

Mariana:
"GWA HA HA HA!"
NOE
Lorelei:
"-"

Mariana:
"DIT IS NOG NIET VOORBIJ!"
(THIS ISN'T OVER YET!)
NOE
Lorelei:
"-"

Mariana:
"Ik heb nog niet eens mijn volledige kracht..."
(I haven't even (used) my full power yet...)
NOE

Lorelei:
"WAUW! Stil eens, Mariana! Er komt een melding binnen!"
(WOW! be quiet, Marina! There's an announcement coming in!)
Mariana:
"-"
NOE
Lorelei:
"-"

Mariana:
"..."
NOE

Lorelei:
"We hebben een boodschap ontvangen... van boven."
(We have received a message... from above.)
Mariana:
"-"
NOE
Lorelei:
"-"

Mariana:
"Aaaaa! Echt?"
(Aaaaa! Really?)
NOE

Lorelei:
"Ja, blijkbaar komt het volgende Splatfest meteen na de jaarwisseling."
(Yes, apparently the next Splatfest is coming right after the turn of the year.)
Mariana:
"-"
NOE

Lorelei:
"Het thema wordt op 21 december bekendgemaakt!"
(The theme will be announced on the 21st of December.)
Mariana:
"-"
NOE
Lorelei:
"-"

Mariana:
"Wauw! Ik kan haast niet wachten!"
(Wow! I can hardly wait!)
NOE

Lorelei:
"Deelnemers aan het Splatfest kunnen hun prijzen ophalen op het plein!"
(Participants in the Splatfest can pick up their prizes on the square!)
Mariana:
"-"
NOE



French (Europe)
Hero (Gentils) vs. Villain (Méchants) Announcement
Perle's Dialogue
Coralie's Dialogue
Region
Perle:
« - »
Coralie:
« - »
NOE

Perle:
« AHHHHHHHHHHHHHHHHHHHHHHHHH ! »

Coralie:
« AHHHHHHHHHHHHHHHHHHHHHHHHH ! »
NOE
Perle:
« - »

Coralie:
« UN FESTIVAL MONDIAL SUR LE THÈME DE SUPER SMASH BROS. ? »
(A GLOBAL SPLATFEST ABOUT SUPER SMASH BROS.?)
NOE

Perle:
« YOUHOU ! »
(WOOHOO!)
Coralie:
« - »
NOE

Perle:
« À ma gauche, les valeureux guerriers qui affrontent les forces du mal... »
(To my right, the valorous warriors who combat the forces of evil...)
Coralie:
« - »
NOE

Perle:
« LES GENTILS ! »
(THE HEROES!)
Coralie:
« - »
NOE
Perle:
« - »

Coralie:
« Et à ma droite, les affreux que rien n'arrête dans leur soif de destruction... »
(And on my right, people so awful that nothing can quench their thirst for destruction...)
NOE
Perle:
« - »

Coralie:
« LES MÉCHANTS ! »
(THE VILLAINS!)
NOE

Perle:
« Alors tu t'auto-proclames à la tête des méchants ? Comme ça, sans frémir ? »
(So you empathise with villains? Like that, without hesitation?)
Coralie:
« - »
NOE

Perle:
« Mais les méchants, personne les aime ! Même pas les méchants eux-mêmes ! »
(But nobody likes the villains! Not even other villains themselves!)
Coralie:
« - »
NOE
Perle:
« - »

Coralie:
« Les méchants sont pas si méchants, ils sont juste méchamment incompris. »
(Villains aren't so evil, they're just severely misunderstood.)
NOE
Perle:
« - »

Coralie:
« Et au moins, ils tergiversent pas, ils font ce qu'ils ont à faire. Ça compte, ça. »
(And at least they don't procrastinate, they do what they have to do. That counts.)
NOE

Perle:
« Ouais, mais ce qu'ils ont à faire, c'est souvent de DÉTRUIRE LE MONDE. »
(Yeah, but what they have to do is often THE DESTRUCTION OF THE ENTIRE WORLD.)
Coralie:
« - »
NOE
Perle:
« - »

Coralie:
« Pff... Ça, c'est ce qu'ils veulent te faire croire, sois pas si naïve. »
(Pft,.. That's what they want you to believe, don't be so naïve.)
NOE
Perle:
« - »

Coralie:
« Les méchants, ils veulent avant tout bousculer les idées reçues. »
(Villains want above all to abolish preconceived ideas.)
NOE
Perle:
« - »

Coralie:
« On les traite de « méchants », mais ils veulent juste changer les choses ! »
(We name them "villains", but they just want to change things!)
NOE

Perle:
« C'est ça : ils veulent changer le monde pas détruit en monde détruit. »
(It's just: they want to change the world by destroying it.)
Coralie:
« - »
NOE

Perle:
« D'ailleurs, ça devient un poil répétitif... Changez de disque, les méchants ! »
(Furthermore, it becomes a repetitive plot... Change it up, villains!)
Coralie:
« - »
NOE

Perle:
« Si vous essayiez de trouver un but un chouïa moins nul à votre vie ? »
(If you were trying to find a goal less worthless in your life?)
Coralie:
« - »
NOE
Perle:
« - »

Coralie:
« C'est les méchants que tu traites de nuls ? »
(You're calling villains worthless?)
NOE
Perle:
« - »

Coralie:
« Dans toutes les histoires, les gentils sont toujours à mourir d'ennui ! »
(In every story, heroes always die from boredom!)
NOE
Perle:
« - »

Coralie:
« Sans méchants, les gentils tourneraient en rond et bonjour l'histoire soporifique. »
(Without villains, heroes would walk around in circles and it would be a boring story.)
NOE

Perle:
« Et sans gentils, ton histoire tournerait court : « Le monde est détruit. Fin. » »
(And without heroes, your story would end quickly with "The world is destroyed. The end.")
Coralie:
« - »
NOE
Perle:
« - »

Coralie:
« Hmm... »
NOE

Perle:
« Et vous, qu'en pensez-vous ? Foncez à la borne festive pour choisir votre camp. »
(So what do you think? Head to the Splatfest terminal to pick a side.)

Coralie:
« Et après avoir voté, n'oubliez pas d'enfiler votre t-shirt de festival ! »
(And after voting, don't forget to fill your Splatfest Tee!)
NOE



Results
Perle's Dialogue
Coralie's Dialogue
Region

Perle:
« QUOI ? NOOOON ! »
(WHAT? NOOOOO!)

Coralie:
« MOUAH HA HA HA ! »
(MWAHAHAHA!)
NOE
Perle:
« - »

Coralie:
« Et t'as même pas encore vu mon vrai pouvoir ! »
(And you haven't even seen my true power!)
NOE

Perle:
« ... »
Coralie:
« - »
NOE
Perle:
« - »

Coralie:
« PERSONNE NE PEUT ME VAINCRE ! »
(NO ONE CAN VANQUISH ME!)
NOE

Perle:
« OK, je pense qu'on a fait le tour des répliques vaseuses de méchant, Coralie. »
(Ok, I think we've finished the prank of impersonating evil phrases, Marina.)
Coralie:
« - »
NOE
Perle:
« - »

Coralie:
« Tu sais quoi, Perle ? J't'aime bien au fond, même si on est pas du même bord. »
(You know what Pearl? I really like you at the end of the day, even if we're not on the same side.)
NOE

Perle:
« ... »
Coralie:
« - »
NOE
Perle:
« - »

Coralie:
« Tu devineras jamais mon plan diabolique. Pas grave, j'vais t'l'expliquer en détails. »
(You'll never guess my diabolical plan. Not too bad, I'll explain to you in full.)
NOE
Perle:
« - »

Coralie:
« Primo, je travaille mon rire sardonique. Deuzio, je construis un robot gé... »
(First, I'm going to work on my evil laugh. Second, I will build a giant robo...)
NOE

Perle:
« OH ! Tais-toi, Coralie ! On a un message ! »
(OH! Shut up Marina! We have a message!)
Coralie:
« - »
NOE
Perle:
« - »

Coralie:
« ... »
NOE

Perle:
« Et attention, ça vient des hautes sphères. »
(Pay attention, it's come from on high.)
Coralie:
« - »
NOE
Perle:
« - »

Coralie:
« Oh... Sérieux ? »
(Oh... really?)
NOE

Perle:
« Sérieux. Ça dit que le prochain festival aura lieu juste après le Nouvel an. »
(Really. It says that the next Splatfest will take place right after the New Year.)
Coralie:
« - »
NOE

Perle:
« Et le thème du festival sera annoncé le 21 décembre ! »
(And the theme of the Splatfest will be announced on December 21st!)
Coralie:
« - »
NOE
Perle:
« - »

Coralie:
« Ouah ! J'ai hâte ! »
(Wow! I can't wait!)
NOE

Perle:
« Si vous avez participé au festival, les prix vous attendent sur le square ! »
(If you participated in the festival, the prizes await you in the square!)
Coralie:
« - »
NOE



Results (If Hero were to win)
Perle's Dialogue
Coralie's Dialogue
Region

Perle:
« LA FORCE DES GENTILS A PARLÉ ! »
(THE FORCES OF GOOD HAVE SPOKEN!)

Coralie:
« La poisse ! On vous réduira en bouillie la prochaine fois, bande de sales gentils ! »
(Bad luck! We'll destroy you next time, you bunch of rotten heroes!)
NOE

Perle:
« Les méchants sont amochés, les gentils les ont jartés ! »
(The villains have been defeated, and the heroes have kicked them out!)
Coralie:
« - »
NOE

Perle:
« VIVE LES GENTILS ! »
(LONG LIVE THE HEROES!)
Coralie:
« - »
NOE
Perle:
« - »

Coralie:
« ... »
NOE
Perle:
« - »

Coralie:
« Ha. »
(Ha.)
NOE
Perle:
« - »

Coralie:
« Mouah ha... »
(Mwaha...)
NOE
Perle:
« - »

Coralie:
« MOUAH HA HA HA ! »
(MWAHAHAHA!)
NOE
Perle:
« - »

Coralie:
« T'as pas encore vu mon vrai pouvoir ! »
(You haven't even seen my true power!)
NOE
Perle:
« - »

Coralie:
« Ce n'est que le... »
(It's only the...)
NOE

Perle:
« OH ! Tais-toi, Coralie ! On a un message ! »
(OH! Shut up Marina! We have a message!)
Coralie:
« - »
NOE
Perle:
« - »

Coralie:
« ... »
NOE

Perle:
« Et attention, ça vient des hautes sphères. »
(Pay attention, it's come from on high)
Coralie:
« - »
NOE
Perle:
« - »

Coralie:
« Oh... Sérieux ? »
(Oh... really?)
NOE

Perle:
« Sérieux. Ça dit que le prochain festival aura lieu juste après le Nouvel an. »
(Really. It says that the next festival will take place right after the New Year.)
Coralie:
« - »
NOE

Perle:
« Et le thème du festival sera annoncé le 21 décembre ! »
(And the theme of the festival will be announced on December 21st!)
Coralie:
« - »
NOE
Perle:
« - »

Coralie:
« Ouah ! J'ai hâte ! »
(Wow! I can't wait!)
NOE

Perle:
« Si vous avez participé au festival, les prix vous attendent sur le square ! »
(If you participated in the Splatfest, the prizes await you in the square!)
Coralie:
« - »
NOE



French (Canada)
Hero (Gentil) vs. Villain (Méchant) Announcement
Perle's Dialogue
Coralie's Dialogue
Region
Perle:
« - »
Coralie:
« - »
NOA

Perle:
« AHHHHHHHHHHHHHHHHHHHHHHHHH! »

Coralie:
« AHHHHHHHHHHHHHHHHHHHHHHHHH! »
NOA
Perle:
« - »

Coralie:
« UN FESTIVAL MONDIAL SUR LE THÈME DE SUPER SMASH BROS.? »
NOA

Perle:
« YOUHOU! »
Coralie:
« - »
NOA

Perle:
« À ma gauche, les valeureux guerriers qui affrontent les forces du mal... »
Coralie:
« - »
NOA

Perle:
« LES GENTILS! »
Coralie:
« - »
NOA
Perle:
« - »

Coralie:
« Et à ma droite, les affreux que rien n'arrête dans leur soif de destruction... »
NOA
Perle:
« - »

Coralie:
« LES MÉCHANTS! »
NOA

Perle:
« Alors, tu t'autoproclames à la tête des méchants? Comme ça, sans frémir? »
Coralie:
« - »
NOA

Perle:
« Mais les méchants, personne les aime! Même pas les méchants eux-mêmes! »
Coralie:
« - »
NOA
Perle:
« - »

Coralie:
« Les méchants sont pas si méchants, ils sont juste méchamment incompris. »
NOA
Perle:
« - »

Coralie:
« Pis au moins, ils niaisent pas, ils font ce qu'ils ont à faire. Ça compte, ça. »
NOA

Perle:
« Ouais, mais ce qu'ils ont à faire, c'est souvent de DÉTRUIRE LE MONDE. »
Coralie:
« - »
NOA
Perle:
« - »

Coralie:
« Pff... Ça, c'est ce qu'ils veulent te faire croire, sois pas si naïve. »
NOA
Perle:
« - »

Coralie:
« Les méchants, ils veulent avant tout bousculer les idées reçues. »
NOA
Perle:
« - »

Coralie:
« On les traite de « méchants », mais ils veulent juste changer les choses! »
NOA

Perle:
« C'est ça : ils veulent changer le monde pas détruit en monde détruit. »
Coralie:
« - »
NOA

Perle:
« D'ailleurs, ça devient un poil répétitif... Changez de disque, les méchants! »
Coralie:
« - »
NOA

Perle:
« Si vous essayiez de trouver un but un peu plus moins nul à votre vie? »
Coralie:
« - »
NOA
Perle:
« - »

Coralie:
« C'est les méchants que tu traites de nuls? »
NOA
Perle:
« - »

Coralie:
« Dans toutes les histoires, les gentils sont toujours à mourir d'ennui! »
NOA
Perle:
« - »

Coralie:
« Sans méchants, les gentils tourneraient en rond et bonjour l'histoire endormante. »
NOA

Perle:
« Et sans gentils, ton histoire tournerait court : « Le monde est détruit. Fin. » »
Coralie:
« - »
NOA
Perle:
« - »

Coralie:
« Hmm... »
NOA

Perle:
« Et toi, t'en penses quoi? Fonce à la borne festive pour choisir ton équipe. »

Coralie:
« Et après avoir voté, enfile ton t-shirt de festival et améliore-le! »
NOA



Results
Perle's Dialogue
Coralie's Dialogue
Region

Perle:
« QUOI? NOOOON! »

Coralie:
« MOUAH HA HA HA! »
NOA
Perle:
« - »

Coralie:
« C'EST MÊME PAS MA FORME FINALE! MÉTAMORPHOSE! »
NOA

Perle:
« ... »
Coralie:
« - »
NOA
Perle:
« - »

Coralie:
« PERSONNE NE PEUT ME VAINCRE! »
NOA

Perle:
« OK, je pense qu'on a fait le tour des clichés de répliques de méchant, Coralie. »
Coralie:
« - »
NOA
Perle:
« - »

Coralie:
« Tu sais, Perle. Au fond, on est pas si différentes, toi et moi. »
NOA

Perle:
« ... »
Coralie:
« - »
NOA
Perle:
« - »

Coralie:
« Là, c'est juste la première étape de mon plan diabolique. Écoute un peu la suite... »
NOA
Perle:
« - »

Coralie:
« Primo, je travaille mon rire infernal. Deuzio, je construis un robot gé... »
NOA

Perle:
« OH! Tais-toi, Coralie! On a un message! »
Coralie:
« - »
NOA
Perle:
« - »

Coralie:
« ... »
NOA

Perle:
« Et attention, ça vient des patrons dans leurs bureaux bien en hauteur. »
Coralie:
« - »
NOA
Perle:
« - »

Coralie:
« Oh... Sérieux? »
NOA

Perle:
« Ouaip. Apparemment, le prochain festival aura lieu juste après le Nouvel An. »
Coralie:
« - »
NOA

Perle:
« Et le thème du festival sera annoncé le 21 décembre! »
Coralie:
« - »
NOA
Perle:
« - »

Coralie:
« Wow! J'ai hâte! »
NOA

Perle:
« Si tu as participé au festival, n'oublie pas de récupérer tes prix au carré! »
Coralie:
« - »
NOA



Results (If Hero were to win)
Perle's Dialogue
Coralie's Dialogue
Region

Perle:
« LA FORCE DES GENTILS A PARLÉ! »

Coralie:
« Malheur! On vous réduira en bouillie la prochaine fois, bande de sales gentils! »
NOA

Perle:
« Les méchants sont amochés, les gentils les ont sonnés! »
Coralie:
« - »
NOA

Perle:
« VIVE LES GENTILS! »
Coralie:
« - »
NOA
Perle:
« - »

Coralie:
« ... »
NOA
Perle:
« - »

Coralie:
« Ha. »
NOA
Perle:
« - »

Coralie:
« Mouah ha... »
NOA
Perle:
« - »

Coralie:
« MOUAH HA HA HA! »
NOA
Perle:
« - »

Coralie:
« C'EST MÊME PAS MA FORME FINALE! MÉTAMORPHOSE! »
NOA
Perle:
« - »

Coralie:
« Ce n'est que le... »
NOA

Perle:
« OH! Tais-toi, Coralie! On a un message! »
Coralie:
« - »
NOA
Perle:
« - »

Coralie:
« ... »
NOA

Perle:
« Et attention, ça vient des patrons dans leurs bureaux bien en hauteur. »
Coralie:
« - »
NOA
Perle:
« - »

Coralie:
« Oh... Sérieux? »
NOA

Perle:
« Ouaip. Apparemment, le prochain festival aura lieu juste après le Nouvel An. »
Coralie:
« - »
NOA

Perle:
« Et le thème du festival sera annoncé le 21 décembre! »
Coralie:
« - »
NOA
Perle:
« - »

Coralie:
« Wow! J'ai hâte! »
NOA

Perle:
« Si tu as participé au festival, n'oublie pas de récupérer tes prix au carré! »
Coralie:
« - »
NOA



German
Hero (Helden) vs. Villain (Schurken) Announcement
Perla's Dialogue
Marina's Dialogue
Region
Perla:
"-"
Marina:
"-"
NOE

Perla:
"AAAAAAAAAAAAAAAAAAAAAAAAAAAAAAH!"

Marina:
"AAAAAAAAAAAAAAAAAAAAAAAAAAAAAAH!"
NOE
Perla:
"-"

Marina:
"Ein weltweites Super Smash Bros.- Splatfest?!"
NOE

Perla:
"JUCHHU!"
Marina:
"-"
NOE

Perla:
"In dieser Ecke: Die tapferen Kämpfer gegen das Böse..."
Marina:
"-"
NOE

Perla:
"HELDEN!"
Marina:
"-"
NOE
Perla:
"-"

Marina:
"Und in dieser Ecke: die Fieslinge, die vor nichts zurückschrecken..."
NOE
Perla:
"-"

Marina:
"SCHURKEN!"
NOE

Perla:
"Ist das dein Ernst? Du willst die Schurken repräsentieren?"
Marina:
"-"
NOE

Perla:
"Schurken sind böse! Niemand mag die Bösen! Nicht mal die Bösen selbst!"
Marina:
"-"
NOE
Perla:
"-"

Marina:
"Schurken sind nicht böse. Sie werden nur... nicht richtig verstanden."
NOE
Perla:
"-"

Marina:
"Sie wissen, was sie wollen, und arbeiten darauf hin. Das finde ich gut."
NOE

Perla:
"Ja, aber normalerweise wollen sie DIE WELT ZERSTÖREN!"
Marina:
"-"
NOE
Perla:
"-"

Marina:
"Ach was... Sie wollen doch nur, dass man das denkt."
NOE
Perla:
"-"

Marina:
"Schurken wollen die Welt verändern und den Status quo aufbrechen."
NOE
Perla:
"-"

Marina:
"Und deswegen werden sie als "Schurken" verleumdet."
NOE

Perla:
"Pfff... Die Welt verändern... Von "nicht zerstört" zu "zerstört" vielleicht..."
Marina:
"-"
NOE

Perla:
"Und das hat inzwischen soooo 'nen Bart! Das ist total langweilig!"
Marina:
"-"
NOE

Perla:
"Wie wär's mal mit einem neuen Ziel im Leben?"
Marina:
"-"
NOE
Perla:
"-"

Marina:
"Langweilig, ja?"
NOE
Perla:
"-"

Marina:
"Der Held einer Geschichte ist immer die uninteressanteste Figur!"
NOE
Perla:
"-"

Marina:
"Ohne Schurken gäbe es überhaupt keine Helden!"
NOE

Perla:
"Und es gäbe keine Schurken, wenn sie was Anständiges gelernt hätten..."
Marina:
"-"
NOE
Perla:
"-"

Marina:
"Autsch..."
NOE

Perla:
"Und was denkt ihr? Trefft eure Wahl am Splatfest-Wahlstand!"

Marina:
"Und zieht dann euer Splatfest-Shirt an und levelt es tüchtig auf!"
NOE



Results
Perla's Dialogue
Marina's Dialogue
Region

Perla:
"WAS?! NEIIIIIIIIIIIIIIN!"

Marina:
"GWA HA HA HA!"
NOE
Perla:
"-"

Marina:
"Das ist der Anfang vom Ende!"
NOE

Perla:
"..."
Marina:
"-"
NOE
Perla:
"-"

Marina:
"Ich kann nicht besiegt werden!"
NOE

Perla:
"Hör mal auf mit den abgedroschenen Schurken-Phrasen, Marina!"
Marina:
"-"
NOE
Perla:
"-"

Marina:
"Perla... Wir sind gar nicht so verschieden..."
NOE

Perla:
"..."
Marina:
"-"
NOE
Perla:
"-"

Marina:
"Das war nur der erste Schritt meines Plans, den ich nun erklären werde..."
NOE
Perla:
"-"

Marina:
"Zuerst entführe ich alle Vulkane der Welt. Dann stehle ich die nuklearen..."
NOE

Perla:
"WOW! Sei mal kurz still, Marina! Eine Eilmeldung!"
Marina:
"-"
NOE
Perla:
"-"

Marina:
"..."
NOE

Perla:
"Eine Nachricht von ganz oben!"
Marina:
"-"
NOE
Perla:
"-"

Marina:
"Au weia, wirklich?"
NOE

Perla:
"Ja, das nächste Splatfest kommt wohl gleich zu Beginn des neuen Jahres!"
Marina:
"-"
NOE

Perla:
"Und das Thema wird am 21.12. verkündet!"
Marina:
"-"
NOE
Perla:
"-"

Marina:
"Ich kann's kaum erwarten!"
NOE

Perla:
"Wer beim Splatfest dabei war, bekommt seinen Preis auf dem Inkopolis-Platz!"
Marina:
"-"
NOE



Results (If Hero were to win)
Perla's Dialogue
Marina's Dialogue
Region

Perla:
"Die Macht der Helden siegt!"

Marina:
"Verflucht sollt ihr sein! Aber beim nächsten Mal kriegen wir euch!"
NOE

Perla:
"Die Helden haben die Welt gerettet, die Schurken wurden weggesplattet!"
Marina:
"-"
NOE

Perla:
"AHAHAHAHAHA!"
Marina:
"-"
NOE
Perla:
"-"

Marina:
"..."
NOE
Perla:
"-"

Marina:
"Ha."
NOE
Perla:
"-"

Marina:
"Gah ha ha..."
NOE
Perla:
"-"

Marina:
"GWA HA HA HA!"
NOE
Perla:
"-"

Marina:
"Das ist noch nicht das Ende!"
NOE
Perla:
"-"

Marina:
"Ich werde gerade erst warm und..."
NOE

Perla:
"WOW! Sei mal kurz still, Marina! Eine Eilmeldung!"
Marina:
"-"
NOE
Perla:
"-"

Marina:
"..."
NOE

Perla:
"Eine Nachricht von ganz oben!"
Marina:
"-"
NOE
Perla:
"-"

Marina:
"Au weia, wirklich?"
NOE

Perla:
"Ja, das nächste Splatfest kommt wohl gleich zu Beginn des neuen Jahres!"
Marina:
"-"
NOE

Perla:
"Und das Thema wird am 21.12. verkündet!"
Marina:
"-"
NOE
Perla:
"-"

Marina:
"Ich kann's kaum erwarten!"
NOE

Perla:
"Wer beim Splatfest dabei war, bekommt seinen Preis auf dem Inkopolis-Platz!"
Marina:
"-"
NOE



Italian
Hero (Buoni) vs. Villain (Cattivi) Announcement
Alga's Dialogue
Nori's Dialogue
Region
Alga:
«-»
Nori:
«-»
NOE

Alga:
«AAAAAAAAAAH!!!»

Nori:
«AAAAAAAAAAH!!!»
NOE
Alga:
«-»

Nori:
«UN FESTIVAL MONDIALE DI SUPER SMASH BROS.?!»
NOE

Alga:
«SÌÌÌ!!!»
Nori:
«-»
NOE

Alga:
«In questo angolo, i guerrieri più valorosi che sfidano le forze del male...»
Nori:
«-»
NOE

Alga:
«I BUONI!»
Nori:
«-»
NOE
Alga:
«-»

Nori:
«In questo angolo, i mascalzoni disposti a tutto per ottenere ciò che vogliono...»
NOE
Alga:
«-»

Nori:
«I CATTIVI!»
NOE

Alga:
«Yo! Hai il coraggio di rappresentare i cattivi senza battere ciglio?»
Nori:
«-»
NOE

Alga:
«I cattivi non piacciono a nessuno, nemmeno agli altri cattivi!»
Nori:
«-»
NOE
Alga:
«-»

Nori:
«Li chiamano così, ma non sono poi tanto cattivi. Sono solo incompresi.»
NOE
Alga:
«-»

Nori:
«I cattivi sanno cosa vogliono e cercano in tutti i modi di ottenerlo. È ammirevole.»
NOE

Alga:
«Se non fosse che, di solito, quello che vogliono è DISTRUGGERE IL MONDO!»
Nori:
«-»
NOE
Alga:
«-»

Nori:
«Sssh... È solo quello che vogliono farti credere.»
NOE
Alga:
«-»

Nori:
«I cattivi aspirano a rovesciare l'ordine costituito e rompere l'equilibrio.»
NOE
Alga:
«-»

Nori:
«Li fanno passare per "cattivi" solo perché cercano di cambiare il mondo.»
NOE

Alga:
«Già... lo vogliono cambiare da non distrutto a distrutto.»
Nori:
«-»
NOE

Alga:
«Che poi, detto tra noi, anche basta! Si inventassero qualcosa di nuovo!»
Nori:
«-»
NOE

Alga:
«Possibile che non riescano a trovarsi un obiettivo più originale nella vita?»
Nori:
«-»
NOE
Alga:
«-»

Nori:
«Ahhh, vuoi davvero parlare di noia?»
NOE
Alga:
«-»

Nori:
«Se c'è qualcuno di noioso in qualsiasi storia, è quasi sempre il buono.»
NOE
Alga:
«-»

Nori:
«I buoni non esisterebbero nemmeno senza i cattivi a dare una scossa!»
NOE

Alga:
«Ma i cattivi non esisterebbero se i genitori li avessero coccolati di più!»
Nori:
«-»
NOE
Alga:
«-»

Nori:
«Ouch...»
NOE

Alga:
«E voi che ne pensate? Andate al terminal di voto e scegliete una squadra!»

Nori:
«Dopo aver votato, ricordate di indossare la maglietta del festival!»
NOE



Results
Alga's Dialogue
Nori's Dialogue
Region

Alga:
«COSA?! NOOOOOO!!!»

Nori:
«BWA AH AH AH AH!»
NOE
Alga:
«-»

Nori:
«DAVVERO PENSAVI DI POTERMI BATTERE?!»
NOE

Alga:
«...»
Nori:
«-»
NOE
Alga:
«-»

Nori:
«IL MALE NON PUÒ ESSERE SCONFITTO! BWAH AH AH AH!»
NOE

Alga:
«Nori, ti prego, basta con queste frasi fatte da cattivone...»
Nori:
«-»
NOE
Alga:
«-»

Nori:
«Sai, Alga, in fondo non siamo così diverse.»
NOE

Alga:
«...»
Nori:
«-»
NOE
Alga:
«-»

Nori:
«Questo è solo l'inizio del mio malefico piano! Che ora ti spiego nei dettagli...»
NOE
Alga:
«-»

Nori:
«Prima invado tutti i negozi di elettronica del mondo, poi...»
NOE

Alga:
«Basta, Nori, vedi di calmarti un po'!»
Nori:
«-»
NOE
Alga:
«-»

Nori:
«...»
NOE

Alga:
«Abbiamo ricevuto una comunicazione... dai piani alti.»
Nori:
«-»
NOE
Alga:
«-»

Nori:
«Davvero?!»
NOE

Alga:
«Pare che il prossimo festival sarà subito dopo Capodanno.»
Nori:
«-»
NOE

Alga:
«E il tema sarà annunciato il 21 dicembre!»
Nori:
«-»
NOE
Alga:
«-»

Nori:
«UAO! Non vedo l'ora!»
NOE

Alga:
«Se avete partecipato al festival, i vostri premi vi attendono in piazza!»
Nori:
«-»
NOE



Results (If Hero were to win)
Alga's Dialogue
Nori's Dialogue
Region

Alga:
«EVVIVA I BUONIIII!!!»

Nori:
«ACCIDENTI! Ci rifaremo la prossima volta!»
NOE

Alga:
«Noi siamo buoni a tutto tondo! Con noi il mondo non va a fondo!»
Nori:
«-»
NOE

Alga:
«Siamo più che buoni, siamo i migliori!»
Nori:
«-»
NOE
Alga:
«-»

Nori:
«...»
NOE
Alga:
«-»

Nori:
«Ah...»
NOE
Alga:
«-»

Nori:
«Aa ah ah...»
NOE
Alga:
«-»

Nori:
«BWAH AH AH AH!»
NOE
Alga:
«-»

Nori:
«NON È ANCORA FINITA!»
NOE
Alga:
«-»

Nori:
«Questo era un semplice riscaldamento. Ora vedrai il mio vero potere e...»
NOE

Alga:
«Falla finita, Nori. Questo non è mica un film. Avete perso, punto.»
Nori:
«-»
NOE
Alga:
«-»

Nori:
«...»
NOE

Alga:
«Abbiamo ricevuto una comunicazione... dai piani alti.»
Nori:
«-»
NOE
Alga:
«-»

Nori:
«Davvero?!»
NOE

Alga:
«Pare che il prossimo festival sarà subito dopo Capodanno.»
Nori:
«-»
NOE

Alga:
«E il tema sarà annunciato il 21 dicembre!»
Nori:
«-»
NOE
Alga:
«-»

Nori:
«UAO! Non vedo l'ora!»
NOE

Alga:
«Se avete partecipato al festival, i vostri premi vi attendono in piazza!»
Nori:
«-»
NOE



Japanese
Hero (ヒーロー) vs. Villain (ヴィラン) Announcement
ヒメ's Dialogue
イイダ's Dialogue
Region

ヒメ:
「大乱闘スマッシュブラザーズ SPECIAL プレゼンツ! どっちを選ぶ? ヒーロー vs ヴィラン!!」
(Super Smash Bros. Ultimate presents! Which do you choose? Hero versus Villain!!)

イイダ:
「キャ~! ワールドワイドに スマブラフェスですか!!」
(Whoa~! Does that mean a worldwide Smash Bros. Splatfest?!)
NOJ

ヒメ:
「対決するのは、 ピンチに必ず駆けつける! 守ってみせる みんなの笑顔! 「ヒーロー」と!」
(The opponents will be: Where there's trouble, they're sure to rush in! Protecting everyone's smiles! "Hero" and..!)

イイダ:
「光あるところに 影あり! 立ちはだかるカベ! 「ヴィラン」になります!」
(Where there is light, there is shadow! Standing as a wall against them! "Villain"!)
NOJ
Notes: The term for trouble, "ピンチ" (literally "[in a] pinch"), is also used for the "Danger!" signal on the Splatoon 2 results display.

ヒメ:
「「ヒーロー」は 英雄、勇者ってことだろ? それなら 「ヴィラン」は 敵だろ、敵! 悪いやつらだ!」
(The English word "Hero" means "hero", as in a brave person, right? Therefore the word "Villain" has to mean "foe", "enemy"! They're the bad guys!)
イイダ:
「-」
NOJ
Notes: The Japanese team names are transliterations of the words in English, so Pearl is trying explaining the team names for whoever might not understand them.The correct term for villain would be "悪役". Below, if the words Hero or Villain are capitalized, they refer to the team names, while if they are not, they refer to the equivalent Japanese words.
ヒメ:
「-」

イイダ:
「ま、まぁ大体あってますけど 悪役とか怪人とか ヒーローを語るうえでは 欠かせない存在ですね~」
(We-well, that's roughly it, but when talking about Heroes, villains or monsters are required for them to exist in the first place~)
NOJ

ヒメ:
「たしかに 悪いヤツらがいないと ヒーローも ヒマだしな!」
(Surely if there are no more bad guys, the Heroes will get bored!)
イイダ:
「-」
NOJ
ヒメ:
「-」

イイダ:
「悪いキャラみたいに言われますけど 事情があって ヴィラン側になる場合も あるんじゃないですか?」
(Even if they look like bad characters, can't you think of a situation when you'd be on the side of the Villain?)
NOJ

ヒメ:
「ん? それってどーいうことだよ?」
(Mm? What are you trying to say by that?)
イイダ:
「-」
NOJ
ヒメ:
「-」

イイダ:
「自分たちの世界では 正しいと思ってやってる ことが 相手のジャマになった時、 とかですかね~」
(For example, they think they are trying to fix the world in their own way, when their opponents suddenly come up and get in their way, you know~)
NOJ

ヒメ:
「ジャマをしてくるヤツらは「ヴィラン」で そいつらを 成敗してくれるヤツを「ヒーロー」と呼ぶってことか…」
(Those that get in the way are the ones that get called "Villains", while those who win get to be called "Heroes", you know...)
イイダ:
「-」
NOJ
ヒメ:
「-」

イイダ:
「そういうことです… 自分だけのモノサシで 相手を「悪」と決めつけるのは よくないかもですね」
(That's exactly it... It's not right to decide by yourself who's "evil".)
NOJ

ヒメ:
「なるほどね! イイダ、今日は深いこと言うじゃん!」
(I see! Marina, you said something profound today!)
イイダ:
「-」
NOJ
ヒメ:
「-」

イイダ:
「エヘヘ… キョウシュクです♪」
(Ehehe... I'm afraid so♪)
NOJ
Notes: The word 恐縮 used here, starts with a homophone of the word 今日, today, which Marina emphasizes (キョウ) to make a pun with what Pearl said.
ヒメ:
「-」

イイダ:
「実はいまハマっているマンガがありまして その作品の 受け売りなんですけどね」
(To be honest, there's a manga I'm currently addicted to that I took that line from.)
NOJ

ヒメ:
「あー、 何か悪そうで悪くないっぽいやつが 主人公のマンガがあるって言ってたアレかー」
(Ahh-, you told me there's a manga where the protagonist looks bad but is not all bad, right-)
イイダ:
「-」
NOJ
ヒメ:
「-」

イイダ:
「ソレです! 悪の軍団のプリンスとして生まれた 主人公が 悩みながらも成長していく物語!」
(That's the one! The protagonist was born to be the prince of an evil army and the story progresses along with his troubles!)
NOJ
ヒメ:
「-」

イイダ:
「なんといっても 恋愛要素がステキすぎるんです! 毎回キュンキュンしちゃいますよ~♪」
(And to say nothing of the romance elements, on top of that! It gets me emotional each time~♪)
NOJ

ヒメ:
「んだよ、 「悪の軍団」なのに暴れたりとか バトルとか ねーのかよ…」
(Well, does this "evil army" go on violent assaults or more like an ink battle, I wonder...)
イイダ:
「-」
NOJ
ヒメ:
「-」

イイダ:
「そんなこと言わずに 今度アニメ化するんで 一緒に観ましょ~よ~」
(I won't tell you anything now, so that you can watch the anime adaptation with me~!~)
NOJ

ヒメ:
「えー? アタシは ヒーローがシュバっと登場して ドッカーンって カツヤクすんのが好きなんだよ!」
(Ehh-? I like it when the Hero comes rolling in with an explosion and saves the day!)
イイダ:
「-」
NOJ
Notes: One-two pun(ch) combo! シュバ is a type of herring salad, and カツヤク is bonito, a condiment made from fish bones. They are homophones of しゅばる, "tumbling"; and 活躍, "success" / "victory", respectively.

ヒメ:
「やっぱシンプルに 「ヒーロー」を選んじゃうな!」
(It's the simplest to choose the "Hero"!)
イイダ:
「-」
NOJ
ヒメ:
「-」

イイダ:
「ムム、 複雑な事情があるかもって 言ってるのに~ じゃあワタシは 今回「ヴィラン」を応援します!!」
(Mmm, but I just said that complex circumstances exist~ So, I am supporting "Villain" this time!!)
NOJ

ヒメ:
「ほほう… おもしれー! 正義の名のもとにひれ伏せ!!」
(Ho-ho... Interesting-! For honor in the name of justice!!)
イイダ:
「-」
NOJ
ヒメ:
「-」

イイダ:
「悪は滅びませんからっ!! … …って、 事情があるかもしれないって 言ってるのに~!」
(Evil shall not be destroyed!! ..., even though I told you, that under certain circumstances~!)
NOJ



Results
ヒメ's Dialogue
イイダ's Dialogue
Region
ヒメ:
「-」

イイダ:
「きゃ~! 「ヴィラン」~~~!!」
(Whoa~! "Villain"~~~!!)
NOJ

ヒメ:
「ゲッ?! まじかよーーー!」
(Huh?! You gotta be kidding---!)
イイダ:
「-」
NOJ
ヒメ:
「-」

イイダ:
「「ヴィラン」派のみなさん、やりましたね! 本当スゴイです! ワタシ、カンゲキしました~」
(Everyone on team "Villain", you did it! It was really amazing! I've been deeply touched~)
NOJ

ヒメ:
「「ヒーロー」派もがんばったの、見てたからな! もーちょいだったかー!」
(Team "Hero" did their best, too, I saw it! It was so close-!)
イイダ:
「-」
NOJ
ヒメ:
「-」

イイダ:
「ウフフ♪ 2018年さいごのフェスは勝利で 終われました~! 来年もいい年になりそ~です!!」
(Hoo hoo hoo♪ The last Splatfest of the year 2018 has ended in victory~! Let's make the next year a good o~ne, too!!)
NOJ
Notes: Marina's laugh is a typical villain "ufufu".

ヒメ:
「ハハ! イイダの笑顔見てたら アタシも来年いーことありそーだな!!」
(Haha! If I'll keep seeing Marina's smile, my next year will surely be a good one!!)
イイダ:
「-」
NOJ
ヒメ:
「-」

イイダ:
「あら? 何かカミ様から送られてきてますよ?!」
(Oh my? Something is being sent from the fax machine?!)
NOJ

ヒメ:
「ホントだ! ナニナニ… マジかよっ?!! 年明けすぐにフェスやるってよ!」
(Really! Whatwhat... Seriously?!! We'll be having a Splatfest early in the year!)
イイダ:
「-」
NOJ
ヒメ:
「-」

イイダ:
「エエッ?! カミ様ったら 来年も 浸透圧アゲまくっていく気ですね!」
(Ehh?! Sounds like the fax machine is going to keep our osmotic pressure high next year too!)
NOJ

ヒメ:
「しかも、 次のフェスは 12月21日にお告げあるってよ」
(Moreover, it seems the next Splatfest will be declared on the 21st of December!)
イイダ:
「-」
NOJ
ヒメ:
「-」

イイダ:
「は~、 すぐですね~ ウンウン! ワタシもテンション上がってきました♪」
(Ha~, that's right away~ Yep yep! The tension is also rising for me♪)
NOJ

ヒメ:
「お、 イイダ テンションかなり上がってんな! ヨシッ アタシも反復ヨコとびでアゲてくか!!」
(Oh, your tension has risen considerably! Alright, I'm gonna practice sideways jumping!!)
イイダ:
「-」
NOJ

ヒメ:
「うおおおおおおおお!!!!!」
(Whooaaaaaa!!!!!)
イイダ:
「-」
NOJ
ヒメ:
「-」

イイダ:
「?!!! ヒメセンパイ ストップ ストップ!! スペシャル溜まっちゃいますよ~!」
(?!!! Pearl-senpai, stop stop!! Save up your Special~!)
NOJ



Results (If Hero were to win)
ヒメ's Dialogue
イイダ's Dialogue
Region

ヒメ:
「「ヒーロー」!!」
("Hero"!!)

イイダ:
「う~ん… あと少しだったのに~…」
(Um~ph... It was so close~...)
NOJ

ヒメ:
「「ヒーロー」派のみんな、ありがと! スカッと イカしたバトル 最高だったぜ!」
(Everyone on team "Hero", thank you! Your awesome lively battles were the best)

イイダ:
「「ヴィラン」派のみなさんも とてもがんばってましたよ~」
(Everyone in team "Villain" also totally did their best~!)
NOJ
Notes: Pearl is making a pun on the word いかした, "was lively" by emphasizing イカ, "squid".

ヒメ:
「ヨッシャ! 2018年さいごのフェスは勝利で 終わったぜ! 来年もいい年になりそーだ!!」
(Alright! The last Splatfest of the year 2018 has ended in victory! Let's make the next year a good one, too!!)
イイダ:
「-」
NOJ
ヒメ:
「-」

イイダ:
「ヒメセンパイの笑顔を見てたら ワタシも来年いいことありそ~です♪」
(Seeing Pearl-senpai's smile is enough to make my next year a good one~♪)
NOJ

ヒメ:
「っと、 何かカミ様から送られてきたぞ?!」
(Oh, something is being sent from the God machine?!)
イイダ:
「-」
NOJ
ヒメ:
「-」

イイダ:
「ホントですね! フムフム… エエッ?!! 年明けすぐにフェスやるみたいですよ~」
(Really?! Humhum... Ehh?! It seems we'll be having a Splatfest early in the year~)
NOJ

ヒメ:
「おいおいマジかよ?! カミ様のやつ 来年も 浸透圧アゲまくっていく気だな!」
(Oi oi, are you serious?! Sounds like the God machine people going to keep our osmotic pressure high!)
イイダ:
「-」
NOJ
ヒメ:
「-」

イイダ:
「しかも、 次のフェスは 12月21日にお告げがあるみたいです~」
(Moreover, it seems the next Splatfest will be declared on the 21st of December~)
NOJ

ヒメ:
「ゲッ!! すぐじゃねーか! うおお テンション上がってきたーーー!」
(Guh!! That's right away! Whoa, the tension is rising---!)
イイダ:
「-」
NOJ

ヒメ:
「うりゃーーー!!!」
(URYAAA---!!!)
イイダ:
「-」
NOJ
ヒメ:
「-」

イイダ:
「あ! ヒメセンパイの反復ヨコとび!! テンションかなり上がってますね~♪」
(Ah! Pearl-senpai's sideways jump practice!! Your tension has risen considerably~♪)
NOJ

ヒメ:
「まだまだーーー! うおおおおおおおお!!!!!」
(Not yet---! Whoooaaaaaaa!!!!!)
イイダ:
「-」
NOJ
ヒメ:
「-」

イイダ:
「?!!! ヒメセンパイ ストップ ストップ!! スペシャル溜まっちゃいますよ~!」
(?!!! Pearl-senpai, stop stop!! Save up your Special~!)
NOJ



Russian
Hero (Герои) vs. Villain (Злодеи) Announcement
Жемчик's Dialogue
Мариша's Dialogue
Region
Жемчик:
«-»
Мариша:
«-»
NOE

Жемчик:
«О-О-О!»

Мариша:
«О-О-О!»
NOE
Жемчик:
«-»

Мариша:
«ВСЕМИРНЫЙ СПЛАТФЕСТ SUPER SMASH BROS.?!»
NOE

Жемчик:
«УРА!!!»
Мариша:
«-»
NOE

Жемчик:
«В этом углу — отважные бойцы, противостоящие силам зла...»
Мариша:
«-»
NOE

Жемчик:
«ГЕРОИ!»
Мариша:
«-»
NOE
Жемчик:
«-»

Мариша:
«А в этом — коварные пакостники, строящие хитрые козни...»
NOE
Жемчик:
«-»

Мариша:
«ЗЛОДЕИ!»
NOE

Жемчик:
«Йо, ты будешь защищать злодеев? Серьезно? Типа, все нормально?»
Мариша:
«-»
NOE

Жемчик:
«Никто не любит плохих ребят! Даже другие плохие ребята!»
Мариша:
«-»
NOE
Жемчик:
«-»

Мариша:
«Вовсе они и не плохие! Их просто... не понимают.»
NOE
Жемчик:
«-»

Мариша:
«Злодеи знают, чего хотят, и стремятся к этому. Это заслуживает уважения...»
NOE

Жемчик:
«Ага, только хотят они обычно УНИЧТОЖИТЬ МИР, йо!»
Мариша:
«-»
NOE
Жемчик:
«-»

Мариша:
«Ой, брось. Это просто прикрытие — ну, чтобы все так думали.»
NOE
Жемчик:
«-»

Мариша:
«Злодеи борются с системой с целью подорвать установившийся статус кво.»
NOE
Жемчик:
«-»

Мариша:
«Но масса не видит необходимости в переменах, и в итоге их преследуют.»
NOE

Жемчик:
«Ну даешь... Уничтоженный мир — не лучшая перемена, Мариша!»
Мариша:
«-»
NOE

Жемчик:
«И вообще, сколько можно одно и то же?! Надоело уже, йо...»
Мариша:
«-»
NOE

Жемчик:
«Злодеи ничего интересней придумать не могут, что ли? Ску-ко-ти-ща!»
Мариша:
«-»
NOE
Жемчик:
«-»

Мариша:
«Ой, чей бы ламантин мычал!»
NOE
Жемчик:
«-»

Мариша:
«В любой истории герой всегда самый унылый персонаж!»
NOE
Жемчик:
«-»

Мариша:
«Не будь злодеев, этих твоих героев и не было бы вообще! Вот!»
NOE

Жемчик:
«Злодеям просто родители мало внимания уделяли!»
Мариша:
«-»
NOE
Жемчик:
«-»

Мариша:
«Э-э-э...»
NOE

Жемчик:
«В общем, решим как всегда! Вперед к терминалу и выберите сторону!»

Мариша:
«А потом не забудьте надеть майку Сплатфеста и прокачать ее!»
NOE



Results
Жемчик's Dialogue
Мариша's Dialogue
Region

Жемчик:
«ЧТО?! НЕ-Е-ЕТ!!!»

Мариша:
««МВА-ХА-ХА!!!»»
NOE
Жемчик:
«-»

Мариша:
««ЭТО ДАЖЕ НЕ МОЙ ПОСЛЕДНИЙ ОБЛИК!»»
NOE

Жемчик:
«...»
Мариша:
«-»
NOE
Жемчик:
«-»

Мариша:
««Я НЕПОБЕДИМА!»»
NOE

Жемчик:
«Ладно, Мариша, подвязывай со злодейскими фразочками...»
Мариша:
«-»
NOE
Жемчик:
«-»

Мариша:
««Знаешь, Жемчик, мы с тобой не такие уж и разные...»»
NOE

Жемчик:
«...»
Мариша:
«-»
NOE
Жемчик:
«-»

Мариша:
««Это лишь первая стадия моего плана. Я тебе все объясню...»»
NOE
Жемчик:
«-»

Мариша:
««Сначала я похищу все вулканы на планете. Потом огромной шваброй...»»
NOE

Жемчик:
«ОЙ-ЙО! Мариша, не сейчас! У нас стремн... экстренные новости!»
Мариша:
«-»
NOE
Жемчик:
«-»

Мариша:
«...»
NOE

Жемчик:
«У нас сообщение с Самых Верхов!»
Мариша:
«-»
NOE
Жемчик:
«-»

Мариша:
«У-у-у! Что, правда?»
NOE

Жемчик:
«Сообщают, что следующий Сплатфест будет сразу после новогоднего...»
Мариша:
«-»
NOE

Жемчик:
«А тему объявят 21 декабря!»
Мариша:
«-»
NOE
Жемчик:
«-»

Мариша:
«МИ-И-И!!! Мне уже интересно!»
NOE

Жемчик:
«А участников Сплатфеста на площади ждут призы, йо!»
Мариша:
«-»
NOE



Results (If Hero were to win)
Жемчик's Dialogue
Мариша's Dialogue
Region

Жемчик:
«ГЕРОИ, ЙО-О-О!!!»

Мариша:
«Как там было?.. «Проклятье!» Ну ничего, мы еще вернемся!»
NOE

Жемчик:
«Герои стильно весь мир спасают, пока злодеи роняя ил убегают!»
Мариша:
«-»
NOE

Жемчик:
«ЙО-ХО!!!»
Мариша:
«-»
NOE
Жемчик:
«-»

Мариша:
«...»
NOE
Жемчик:
«-»

Мариша:
««Ха...»»
NOE
Жемчик:
«-»

Мариша:
««Ха-ха...»»
NOE
Жемчик:
«-»

Мариша:
««МВА-ХА-ХА!!!»»
NOE
Жемчик:
«-»

Мариша:
««ЭТО ДАЖЕ НЕ МОЙ ПОСЛЕДНИЙ ОБЛИК!»»
NOE
Жемчик:
«-»

Мариша:
««Я еще только разогрева...»»
NOE

Жемчик:
«ОЙ-ЙО! Мариша, не сейчас! У нас стремн... экстренные новости!»
Мариша:
«-»
NOE
Жемчик:
«-»

Мариша:
«...»
NOE

Жемчик:
«У нас сообщение с Самых Верхов!»
Мариша:
«-»
NOE
Жемчик:
«-»

Мариша:
«У-у-у! Что, правда?»
NOE

Жемчик:
«Сообщают, что следующий Сплатфест будет сразу после новогоднего...»
Мариша:
«-»
NOE

Жемчик:
«А тему объявят 21 декабря!»
Мариша:
«-»
NOE
Жемчик:
«-»

Мариша:
«МИ-И-И!!! Мне уже интересно!»
NOE

Жемчик:
«А участников Сплатфеста на площади ждут призы, йо!»
Мариша:
«-»
NOE



Spanish (Spain)
Hero (Héroes) vs. Villain (Villanos) Announcement
Perla's Dialogue
Marina's Dialogue
Region
Perla:
«-»
Marina:
«-»
NOE

Perla:
«¡AAAAAAAH!»

Marina:
«¡AAAAAAAH!»
NOE
Perla:
«-»

Marina:
«¡¿Un festival de Super Smash Bros. a nivel global?!»
NOE

Perla:
«¡Eso parece! ¡Yupiii!»
Marina:
«-»
NOE

Perla:
«A un lado, los bravos luchadores que combaten contra las fuerzas del mal.»
Marina:
«-»
NOE

Perla:
«¡El bando de los héroes!»
Marina:
«-»
NOE
Perla:
«-»

Marina:
«Al otro, sus pérfidos rivales, capaces de cualquier treta para derrotarlos.»
NOE
Perla:
«-»

Marina:
«¡El bando de los villanos!»
NOE

Perla:
«¿En serio piensas unirte a esa panda de canallas y quedarte tan pancha?»
Marina:
«-»
NOE

Perla:
«¡Los malos no le caen bien a nadie! ¡Ni entre ellos mismos se caen bien!»
Marina:
«-»
NOE
Perla:
«-»

Marina:
«Bueno, en el fondo no son malos chicos. Simplemente son... unos incomprendidos.»
NOE
Perla:
«-»

Marina:
«Tienen claro lo que quieren y pelean por lograrlo. Es algo digno de respetar.»
NOE

Perla:
«Ya, claro, si no fuera porque su objetivo suele ser... ¡destruir el mundo!»
Marina:
«-»
NOE
Perla:
«-»

Marina:
«Bah, bah... Eso es simplemente lo que quieren que la gente piense.»
NOE
Perla:
«-»

Marina:
«Luchan contra el orden establecido porque no les gusta la situación actual.»
NOE
Perla:
«-»

Marina:
«Es injusto que los llamemos «villanos» solo porque quieran cambiar el mundo.»
NOE

Perla:
«¡¿Pero qué dices?! ¿Desde cuándo destruir algo es «cambiarlo»?»
Marina:
«-»
NOE

Perla:
«Qué obsesión con provocar el caos... ¡Es predecible y aburridísimo!»
Marina:
«-»
NOE

Perla:
«¿Y no podrían plantearse otras metas más pacíficas en la vida?»
Marina:
«-»
NOE
Perla:
«-»

Marina:
«Pues mira quién fue a hablar de personalidades soporíferas...»
NOE
Perla:
«-»

Marina:
«Los héroes son siempre los personajes menos interesantes de las historias.»
NOE
Perla:
«-»

Marina:
«Si no hubiera villanos, ni siquiera tendrían un papel que interpretar.»
NOE

Perla:
«Y ellos no serían villanos si de niños sus padres los hubieran educado con amor.»
Marina:
«-»
NOE
Perla:
«-»

Marina:
«Decir eso es muy cruel...»
NOE

Perla:
«¿Qué opinarán nuestros espectadores? ¡Elegid equipo en el terminal de voto!»

Marina:
«¡Y no olvidéis poneros vuestra elegante camiseta festiva!»
NOE



Results
Perla's Dialogue
Marina's Dialogue
Region

Perla:
«¡No puede ser! ¡Nooooo!...»

Marina:
«¡JUA, JUA, JUA!»
NOE
Perla:
«-»

Marina:
«¿De verdad pensabais que podríais derrotarnos?»
NOE

Perla:
«Ay...»
Marina:
«-»
NOE
Perla:
«-»

Marina:
«¡El mal nunca muere!»
NOE

Perla:
«No empieces a fanfarronear con frases manidas, Marina.»
Marina:
«-»
NOE
Perla:
«-»

Marina:
«¿Sabes, Perla? Después de todo, tú y yo no somos tan diferentes.»
NOE

Perla:
«¿Eh?»
Marina:
«-»
NOE
Perla:
«-»

Marina:
«Si quieres, te cuento qué malévolos planes tengo preparados para el futuro.»
NOE
Perla:
«-»

Marina:
«Juntas podríamos construir un siluro-robot gigante y con él invadir...»
NOE

Perla:
«¡Espera, Marina! Mira lo que nos acaba de llegar...»
Marina:
«-»
NOE
Perla:
«-»

Marina:
«¿Eh?»
NOE

Perla:
«Es un mensaje de... las altas instancias.»
Marina:
«-»
NOE
Perla:
«-»

Marina:
«¡Glub!... ¿En serio?»
NOE

Perla:
«Sí. Dice que el próximo festival tendrá lugar después de Año Nuevo.»
Marina:
«-»
NOE

Perla:
«Un poco antes, el 21 de diciembre, se anunciará sobre qué tema trata.»
Marina:
«-»
NOE
Perla:
«-»

Marina:
«¡Ostras! ¡Qué ganas!»
NOE

Perla:
«Por cierto, en la plaza os esperan los premios por participar en este.»
Marina:
«-»
NOE



Results (If Hero were to win)
Perla's Dialogue
Marina's Dialogue
Region

Perla:
«¡Los héroes siempre ganan!»

Marina:
«¡Maldición! La próxima vez demostraremos que eso es falso.»
NOE

Perla:
«¡Hemos salvado el mundo y dado su merecido a los villanos!»
Marina:
«-»
NOE

Perla:
«¡Somos los mejores!»
Marina:
«-»
NOE
Perla:
«-»

Marina:
«Ya...»
NOE
Perla:
«-»

Marina:
«Ja...»
NOE
Perla:
«-»

Marina:
«Ja, ja, ja...»
NOE
Perla:
«-»

Marina:
«¡JUA, JUA, JUA!»
NOE
Perla:
«-»

Marina:
«¿Pensabas que esto había terminado aquí? ¡Pues te equivocabas!»
NOE
Perla:
«-»

Marina:
«Para nosotros esto solo ha sido un simple calentamiento, y...»
NOE

Perla:
«¡Espera, Marina! Mira lo que nos acaba de llegar...»
Marina:
«-»
NOE
Perla:
«-»

Marina:
«¿Eh?»
NOE

Perla:
«Es un mensaje de... las altas instancias.»
Marina:
«-»
NOE
Perla:
«-»

Marina:
«¡Glub!... ¿En serio?»
NOE

Perla:
«Sí. Dice que el próximo festival tendrá lugar después de Año Nuevo.»
Marina:
«-»
NOE

Perla:
«Un poco antes, el 21 de diciembre, se anunciará sobre qué tema trata.»
Marina:
«-»
NOE
Perla:
«-»

Marina:
«¡Ostras! ¡Qué ganas!»
NOE

Perla:
«Por cierto, en la plaza os esperan los premios por participar en este.»
Marina:
«-»
NOE



Spanish (Latin America)
Hero (Héroes) vs. Villain (Villanos) Announcement
Perla's Dialogue
Marina's Dialogue
Region
Perla:
«-»
Marina:
«-»
NOA

Perla:
«¡AHHHHHHHHHHHHHHHHHHHHHHHHH!»

Marina:
«¡AHHHHHHHHHHHHHHHHHHHHHHHHH!»
NOA
Perla:
«-»

Marina:
«¿¡UN FESTIVAL GLOBAL DE SUPER SMASH BROS.?!»
(A GLOBAL SUPER SMASH BROS. SPLATFEST?!)
NOA

Perla:
«¡SÍÍÍÍÍÍ!»
(YEAAAAAA!)
Marina:
«-»
NOA

Perla:
«Por un lado, los valientes peleadores que se enfrentan a las fuerzas del mal:»
(On one side, the brave fighters who face the forces of evil:)
Marina:
«-»
NOA

Perla:
«¡LOS HÉROES!»
(THE HEROES!)
Marina:
«-»
NOA
Perla:
«-»

Marina:
«Y por otro, los malhechores que harán lo que haga falta para salirse con la suya:»
(And on the other, the evildoers that will do whatever it takes to get away with it:)
NOA
Perla:
«-»

Marina:
«¡LOS VILLANOS!»
(THE VILLAINS!)
NOA

Perla:
«Oye, ¿en serio vas a apoyar a los villanos?»
(Hey, are you really going to support the villains?)
Marina:
«-»
NOA

Perla:
«¡Los villanos son los MALOS! Caen mal a todos, ¡incluso a los demás malos!»
(Villains are the BAD GUYS! Everyone hates them, even the rest of the bad guys!)
Marina:
«-»
NOA
Perla:
«-»

Marina:
«Los villanos no son malos. Lo que pasa es que nadie los comprende.»
(Villains are not bad. What happens is that no one understands them.)
NOA
Perla:
«-»

Marina:
«Saben lo que quieren y se esfuerzan para conseguirlo. Eso tiene mérito.»
(They know what they want and they work to get it. That has merit.)
NOA

Perla:
«Sí, pero lo que quieren suele ser DESTRUIR EL MUNDO.»
(Yes, but what they want is usually to DESTROY THE WORLD.)
Marina:
«-»
NOA
Perla:
«-»

Marina:
«¡Ja! Eso es lo que quieren que pienses.»
(Hah! That's what they want you to think.)
NOA
Perla:
«-»

Marina:
«Los villanos quieren desafiar el orden establecido para derribar el statu quo.»
(Villains want to challenge the established order to overthrow the status quo.)
NOA
Perla:
«-»

Marina:
«Pero se les llama "villanos" simplemente porque quieren cambiar el mundo.»
(But they are called "villains" simply because they want to change the world.)
NOA

Perla:
«Exacto: quieren cambiarlo de intacto a destruido.»
(Exactly: they want to change it from intact to destroyed.)
Marina:
«-»
NOA

Perla:
«Que, por cierto, es el objetivo más aburrido que existe.»
(Which, by the way, is the most boring goal to exist.)
Marina:
«-»
NOA

Perla:
«¿Por qué los villanos no le echan más ganas a la hora de crear sus metas?»
(Why don't villains put in more effort whenever they come up with their goals?)
Marina:
«-»
NOA
Perla:
«-»

Marina:
«Oh, ¿que los VILLANOS son aburridos?»
(Oh, the VILLAINS are boring?)
NOA
Perla:
«-»

Marina:
«¡El héroe siempre es el personaje más insípido de cualquier historia!»
(The hero is always the blandest character of any story!)
NOA
Perla:
«-»

Marina:
«Los héroes no existirían si no hubiera villanos para darle sabor a la vida.»
(Heroes wouldn't exist if there weren't villains to add flavor to life.)
NOA

Perla:
«¡Y los villanos no existirían si sus padres los abrazaran de vez en cuando!»
(And villains wouldn't exist if their parents hugged them every now and then.)
Marina:
«-»
NOA
Perla:
«-»

Marina:
«Ay...»
(Hey...)
NOA

Perla:
«¿Qué opinan ustedes? ¡Vayan a la terminal de voto y elijan un equipo!»
(What do you think? Go to the vote terminal and choose a team!)

Marina:
«Y cuando voten, ¡no olviden equipar la camiseta festiva para mejorarla!»
(And when you vote, don't forget to put on your Splatfest Tee to upgrade it!)
NOA



Results
Perla's Dialogue
Marina's Dialogue
Region

Perla:
«¿Cómo? ¡NOOOOOOO!»
(What? NOOOOOOO!)

Marina:
«¡BUA, JA, JA, JA, JA!»
(BWA, HA, HA, HA, HA!)
NOA
Perla:
«-»

Marina:
«¡ESTA NI SIQUIERA ES MI FORMA FINAL!»
(THIS ISN'T EVEN MY FINAL FORM!)
NOA

Perla:
«...»
Marina:
«-»
NOA
Perla:
«-»

Marina:
«¡NO PODRÁS DETENERME!»
(YOU CANNOT STOP ME!)
NOA

Perla:
«Ya basta de frases de villanos, Marina, que te estás pasando.»
(Enough with the villain catchphrases, Marina, you're overdoing it.)
Marina:
«-»
NOA
Perla:
«-»

Marina:
«Sabes, Perla... Tú y yo no somos tan diferentes.»
(You know, Pearl... You and I are not so different.)
NOA

Perla:
«...»
Marina:
«-»
NOA
Perla:
«-»

Marina:
«Este no es más que el primer paso de mi plan. Te lo voy a explicar en detalle...»
(This is nothing more than the first step of my plan. I will explain it in detail...)
NOA
Perla:
«-»

Marina:
«Primero, voy a secuestrar a todos los volcanes del mundo. Luego robaré el...»
(First, I am going to kidnap all of the world's volcanoes. Then, I will steal the...)
NOA

Perla:
«¡Calla, Marina! ¡Tenemos noticias frescas!»
(Shut it, Marina! We have breaking news!)
Marina:
«-»
NOA
Perla:
«-»

Marina:
«...»
NOA

Perla:
«Nos acaba de llegar un mensaje de... allá arriba.»
(A message has just arrived from... up there.)
Marina:
«-»
NOA
Perla:
«-»

Marina:
«¿En serio?»
(Really?)
NOA

Perla:
«¡Sí! Dicen que el próximo festival tendrá lugar justo después del Año Nuevo.»
(Yes! They say that the next Splatfest will take place just after the New Year.)
Marina:
«-»
NOA

Perla:
«¡Y que el tema se anunciará el día 21 de diciembre!»
(And the theme will be announced on December 21st!)
Marina:
«-»
NOA
Perla:
«-»

Marina:
«¡No me digas!»
(Don't tell me!)
NOA

Perla:
«¡Si participaron en el festival, recojan sus premios en el centro!»
(If you participated in the Splatfest, collect your prizes at the Square.)
Marina:
«-»
NOA



Results (If Hero were to win)
Perla's Dialogue
Marina's Dialogue
Region

Perla:
«¡HÉROES AL RESCATEEEEEE!»
(HEROES TO THE RESCUUUUUUE!)

Marina:
«¡Me frustraron los planes otra vez! ¡Me las pagarán, héroes!»
(You stopped my plans once again! You shall pay, heroes!)
NOA

Perla:
«¡El Equipo Héroes se alza con la victoria, lástima para los malos de la historia!»
(Team Heroes rises with the win, too bad for the bad guys of the story!)
Marina:
«-»
NOA

Perla:
«¡OLÉ, OLÉ OLÉ OLÉ! ¡HÉROEEES, HÉROEEES!»
(OLÉ, OLÉ OLÉ OLÉ! HEROOOES, HEROOOES!)
Marina:
«-»
NOA
Perla:
«-»

Marina:
«...»
NOA
Perla:
«-»

Marina:
«Ja.»
(Ha.)
NOA
Perla:
«-»

Marina:
«Jua, ja, ja...»
(Hwa, ha, ha...)
NOA
Perla:
«-»

Marina:
«¡BUA, JA, JA, JA, JA!»
(BWA, HA, HA, HA, HAH!)
NOA
Perla:
«-»

Marina:
«¡ESTA NI SIQUIERA ES MI FORMA FINAL!»
(THIS ISN'T EVEN MY FINAL FORM!)
NOA
Perla:
«-»

Marina:
«Ni siquiera he empez...»
(I haven't even sta...)
NOA

Perla:
«¡Calla, Marina! ¡Tenemos noticias frescas!»
(Shut it, Marina! We have breaking news!)
Marina:
«-»
NOA
Perla:
«-»

Marina:
«...»
NOA

Perla:
«Nos acaba de llegar un mensaje de... allá arriba.»
(A message has just arrived from... up there.)
Marina:
«-»
NOA
Perla:
«-»

Marina:
«¿En serio?»
(Really?)
NOA

Perla:
«¡Sí! Dicen que el próximo festival tendrá lugar justo después del Año Nuevo.»
(Yes! They say that the next Splatfest will take place just after the New Year.)
Marina:
«-»
NOA

Perla:
«¡Y que el tema se anunciará el día 21 de diciembre!»
(And the theme will be announced on December 21st!)
Marina:
«-»
NOA
Perla:
«-»

Marina:
«¡No me digas!»
(Don't tell me!)
NOA

Perla:
«¡Si participaron en el festival, recojan sus premios en el centro!»
(If you participated in the Splatfest, collect your prizes at the Square.)
Marina:
«-»
NOA



Top 100
North America and Oceania
Hero
Villain
Europe
Hero