Pulp vs. No-Pulp
From Inkipedia, the Splatoon wiki
Pulp vs. No-Pulp​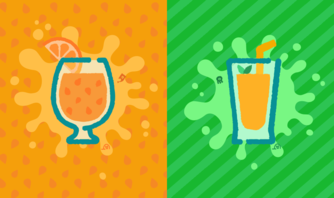 Team

 

Pulp

 

No-Pulp
Region
North America and Oceania
Start

23 June 2018

, 04:00 UTC
End

24 June 2018

, 04:00 UTC
Score method
category tally
Result type
combined
Popularity
32.65%
67.35%
Wins
%
Expression error: Unrecognized punctuation character "{".%
Solo wins
50.62%
49.38%
Team wins
52.61%
47.39%
Normal clout
%
Expression error: Unrecognized punctuation character "{".%
Pro clout
%
Expression error: Unrecognized punctuation character "{".%
Score
2
1
Winner
Pulp
Region
Europe
Start

23 June 2018

, 14:00 UTC
End

24 June 2018

, 14:00 UTC
Popularity
%
Expression error: Unrecognized punctuation character "{".%
Wins
%
Expression error: Unrecognized punctuation character "{".%
Solo wins
%
Expression error: Unrecognized punctuation character "{".%
Team wins
%
Expression error: Unrecognized punctuation character "{".%
Normal clout
%
Expression error: Unrecognized punctuation character "{".%
Pro clout
%
Expression error: Unrecognized punctuation character "{".%
Score
Expression error: Unexpected < operator.
Expression error: Unexpected < operator.
Winner
Region
Start

26 September 2023

, 05:39 UTC
End

27 September 2023

, 05:39 UTC
Popularity
%
Expression error: Unrecognized punctuation character "{".%
Wins
%
Expression error: Unrecognized punctuation character "{".%
Solo wins
%
Expression error: Unrecognized punctuation character "{".%
Team wins
%
Expression error: Unrecognized punctuation character "{".%
Normal clout
%
Expression error: Unrecognized punctuation character "{".%
Pro clout
%
Expression error: Unrecognized punctuation character "{".%
Score
Expression error: Unexpected < operator.
Expression error: Unexpected < operator.
Winner
Pulp vs. No-Pulp was a Splatfest event in Splatoon 2. It was held in North America, Oceania, and Europe. It was announced on 16 June 2018. The results were given on 24 June 2018.
Details
The full name of each choice was "I like my OJ WITH PULP" and "I like my OJ WITHOUT PULP". The team name portion of Splatfest titles was "Pulp" and "No-Pulp".
Pulp vs. No-Pulp featured the 10th Shifty Station layout, Zappy Longshocking.
Gallery
Dialogue

Translation needed
Complete French (France), Italian and Spanish (Latin America and Spain) translations.
edit
English
Announcement
Pearl's Dialogue
Marina's Dialogue
Region

Pearl


"How do you like your orange juice? Pulp or no pulp?"

Marina


"-"
NOE, NOA

Pearl


"-"

Marina


"No contest. What kind of barbarian likes pulp in their or—"
NOE, NOA

Pearl


"PULP ME UP, YO!"

Marina


"-"
NOE, NOA

Pearl


"Put me on the pulpit... 'CAUSE I'M A PULPITARIAN FUH LIFE!"

Marina


"-"
NOE, NOA

Pearl


"I'm so pulpified I majored in pulpology at the University of Pulpsburgh."

Marina


"-"
NOE, NOA

Pearl


"Seriously, orange juice without pulp ain't even juice. IT'S ORANGE WATER."

Marina


"-"
NOE, NOA

Pearl


"-"

Marina


"Pulp is NASTY. I shouldn't have to floss my teeth after drinking something."
NOE, NOA

Pearl


"-"

Marina


"Do you sprinkle coffee grounds in your lattes too?"
NOE, NOA

Pearl


"If you can't appreciate OJ in its natural state, you don't deserve to drink it."

Marina


"-"
NOE, NOA

Pearl


"-"

Marina


"If you want orange chunks in your mouth, JUST EAT AN ORANGE!"
NOE, NOA

Pearl


"-"

Marina


"Why you gotta ruin OJ for the rest of us?!"
NOE, NOA

Pearl


"-"

Marina


"OJ with pulp is for indecisive cowards who can't make up their minds!"
NOE, NOA

Pearl


"People who don't like pulp are broken inside...AND I DON'T TRUST 'EM!"

Marina


"-"
NOE, NOA

Pearl


"..."

Marina


"..."
NOE, NOA

Pearl


"Look, we both said some things..."

Marina


"-"
NOE, NOA

Pearl


"-"

Marina


"All's fair in love and Splatfest."
NOE, NOA

Pearl


"How do you like your OJ? Head over to the Splatfest terminal and pick a side..."

Marina


"-"
NOE, NOA



Introduction
Pearl's Dialogue
Marina's Dialogue
Region

Pearl


"How do you like your orange juice?"

Marina


"Head over to the Splatfest terminal and pick a side!"
NOE, NOA



Results
Pearl's Dialogue
Marina's Dialogue
Region

Pearl


"PULPIN' ALL DAY! PULPIN' ALL NIGHT! UNNNGH!"

Marina


"..."
NOE, NOA

Pearl


"Gettin' delicious pulp with every nutritious gulp!"

Marina


"-"
NOE, NOA

Pearl


"-"

Marina


"Disgusting..."
NOE, NOA

Pearl


"So Team No-Pulp didn't have any real substance? SHOCKING."

Marina


"-"
NOE, NOA

Pearl


"Get good, chumps!"

Marina


"-"
NOE, NOA

Pearl


"-"

Marina


"..."
NOE, NOA

Pearl


"If you participated in the Splatfest, your prizes are waiting in the Square!"

Marina


"-"
NOE, NOA



Results if No-Pulp were to win
Pearl's Dialogue
Marina's Dialogue
Region

Pearl


"-"

Marina


"YESSSSS! PULP IS THE WORRRRRRRRST!"
NOE, NOA

Pearl


"..."

Marina


"When I say "pulp," you say "gross!""
NOE, NOA

Pearl


"-"

Marina


"PULP!"
NOE, NOA

Pearl


"Stop."

Marina


"GROSS!"
NOE, NOA

Pearl


"-"

Marina


"So Team Pulp didn't have any substance after all. Funny how that works..."
NOE, NOA

Pearl


"-"

Marina


"If you participated in the Splatfest, your prizes are waiting in the Square!"
NOE, NOA



Dutch
Announcement
Lorelei's Dialogue
Mariana's Dialogue
Region

Lorelei


"Hoe vind jij sinaasappelsap het lekkerst? Met of zonder pulp?"
(How do you like orange juice the most? With or without pulp?)

Mariana


"-"
NOE

Lorelei


"-"

Mariana


"Dat is niet moeilijk. Welke barbaar houdt er nou van pulp in zijn sinaas-"
(That is not hard. Which barbarian likes pulp in his orange-)
NOE

Lorelei


"Yo, barbaren, kruip niet in je schulp! Sta op voor ons recht op sap met pulp!"
(Yo, barbarians, don't curl up! Stand up for our right of juice with pulp!)

Mariana


"-"
NOE
Notes: "In zijn schulp kruipen" (literally:Crawl into his shell) is a Dutch phrase for 'to withdraw yourself'

Lorelei


"Rauw en ongefilterd, net als ons geluid. 't Leven is een vrucht, pers er alles uit!"
(Raw and unfiltered, just as our sound. Life is a fruit, squeeze it all out!)

Mariana


"-"
NOE

Lorelei


"Haal dus het onderste uit de kan. Sap met pulp? Ik lust er wel pap van!"
(So, get the undermost out of the jug. Juice with pulp? I like it quite a lot!)

Mariana


"-"
NOE
Notes: "Hij lust er pap van" (literally:He likes pudding of it) is a Dutch phrase for 'he can't get enough of it'

Lorelei


"Sinaasappelsap zonder pulp is niet eens sap! Het is hooguit sinaasappelwater!"
(Orange juice without pulp isn't even juice! It is orange water at the very most!)

Mariana


"-"
NOE

Lorelei


"-"

Mariana


"Pulp is naar! Het zou niet nodig moeten zijn om te flossen nadat je iets drinkt!"
(Pulp is nasty! It should not be necessary to floss one's teeth after you drink something!)
NOE

Lorelei


"-"

Mariana


"Je doet toch ook geen koffieprut in je espresso?"
(You wouldn't put coffee grounds in your espresso either, would you?)
NOE

Lorelei


"Als je puur sap niet kunt waarderen, ben je het niet waard!"
(If you can't appreciate pure juice, you aren't worth it!)

Mariana


"-"
NOE

Lorelei


"-"

Mariana


"Je kunt ook een sinaasappel eten als je zo graag vruchtvlees kauwt..."
(You can also eat an orange if you like to chew on fruit pulp so much...)
NOE

Lorelei


"-"

Mariana


"Maar nee! Jij vindt het blijkbaar oké om sinaasappelsap voor ons te verpesten!"
(But no! Apparently you feel like it's okay to ruin orange juice for us!)
NOE

Lorelei


"-"

Mariana


"Sap met pulp is voor Inklings die niet weten wat ze willen."
(Juice with pulp is for Inklings who don't know what they want.)
NOE

Lorelei


"Liever dat dan onavontuurlijke types die geen pulp lusten!"
(Rather that then unadventurous types who don't like pulp!)

Mariana


"-"
NOE

Lorelei


"..."

Mariana


"..."
NOE

Lorelei


"Eh... We zijn allebei een beetje te ver gegaan..."
(Err... We both went a bit too far...)

Mariana


"-"
NOE

Lorelei


"-"

Mariana


"Tja, zo gaat dat bij liefde en Splatfests."
(Well, that's how it goes with love and Splatfests.)
NOE

Lorelei


"Hoe vinden jullie je sap lekkerder? Maak je keuze bij de Splatfest-stemmachine!"
(How do you like your juice more? Make your choice at the Splatfest voting machine!)

Mariana


"-"
NOE



Introduction
Lorelei's Dialogue
Mariana's Dialogue
Region

Lorelei


"Hoe vind jij sinaasappelsap het lekkerst?"
(How do you like orange juice best?)

Mariana


"Maak je keuze bij de Splatfest-stemmachine!"
(Make your choice at the Splatfest voting machine!)
NOE



Results
Lorelei's Dialogue
Mariana's Dialogue
Region

Lorelei


"DE PULPHATERS ZIJN UITGEPERST!"
(THE PULP HATERS ARE PRESSED OUT!)

Mariana


"..."
NOE

Lorelei


"Ik heb een raadsel voor je! Ork, ork, ork, sinaasappelsap drink je met een...?"
(I have a riddle for you! Ork, ork, ork, you drink orange juice with a...?)

Mariana


"-"
NOE
Notes: Pearl's riddle comes from "Ork, ork, ork, soep eet je met een...?" (Ork, ork, ork, you eat soup with a...), a kids' joke. The joke is, since "ork" rhymes with "fork", that you might say "with a fork" instead of "with a spoon".

Lorelei


"-"

Mariana


"Bleh, wat vies..."
(Yuck, how gross...)
NOE

Lorelei


"Ah, is je favoriete team helemaal tot pulp geschoten?"
(Ah, is your favorite team beaten to pulp completely?)

Mariana


"-"
NOE

Lorelei


"Hadden jullie maar meer vezels moeten drinken, luitjes!"
(If only you had drunk more fibers, folks!)

Mariana


"-"
NOE

Lorelei


"-"

Mariana


"..."
NOE

Lorelei


"Deelnemers aan het Splatfest kunnen hun prijzen ophalen op het plein!"
(Participants of the Splatfest can pick up their prices at the square!)

Mariana


"-"
NOE



Results if No-Pulp were to win
Lorelei's Dialogue
Mariana's Dialogue
Region

Lorelei


"-"

Mariana


"GERECHTIGHEID! PULP IS SMERIG!"
(JUSTICE! PULP IS GROSS!)
NOE

Lorelei


"..."

Mariana


"Oké, als ik "pulp is..." roep, moeten jullie "smerig" roepen! Begrepen?"
(Okay, when I shout "pulp is...", you have to shout "gross"! Understood?)
NOE

Lorelei


"-"

Mariana


"PULP IS..."
NOE

Lorelei


"Hou op!"
(Quit it!)

Mariana


"SMERIG!"
(GROSS!)
NOE

Lorelei


"-"

Mariana


"Grappig toch, hoe je favoriete team helemaal tot pulp is geschoten..."
(Funny though, how your favorite team is beaten to pulp completely...)
NOE

Lorelei


"-"

Mariana


"Deelnemers aan het Splatfest kunnen hun prijzen ophalen op het plein!"
(Participants of the Splatfest can pick up their prices at the square!)
NOE



French (Canada)
Announcement
Perle's Dialogue
Coralie's Dialogue
Region

Perle


« Comment préfères-tu ton jus d'orange? Avec de la pulpe ou sans pulpe? »
(How do you prefer your orange juice? With pulp or without pulp?)

Coralie


« - »
NOA

Perle


« - »

Coralie


« La question se pose pas. Faut être barbare pour aimer la pul... »
(This question dosn't come up. You have to be barbaric to like pul…)
NOA

Perle


« J'ADORE LA PULPE D'ORANGE! »
(I LOVE ORANGE PULP!)

Coralie


« - »
NOA

Perle


« Je suis mes pulsions de personne pulpeuse et J'AIME LA PULPE! »
(I follow my pulpy person impulses and I LOVE PULP!)

Coralie


« - »
NOA

Perle


« J'ai même étudié la pulpation pour parfaitement pulper mes oranges. »
(I even studied pulping to perfectly pulp my oranges.)

Coralie


« - »
NOA

Perle


« Sérieux, sans pulpe, c'est pas du jus d'orange, mais de L'EAU D'ORANGE. »
(Seriously, without pulp, it's not orange juice, it's ORANGE WATER.)

Coralie


« - »
NOA

Perle


« - »

Coralie


« La pulpe, c'est pas bon. Je veux pas me passer la soie dentaire après avoir bu. »
(Pulp is not good. I don't want to floss after drinking.)
NOA

Perle


« - »

Coralie


« Est-ce que tu mets des grains de café dans ton latté aussi? »
(Do you also put coffee beans in your latte?)
NOA

Perle


« Si tu aimes pas le jus d'orange à son état naturel, tu mérites pas d'en boire. »
(If you don't like orange juice in it's natural state, you don't deserve to drink it.)

Coralie


« - »
NOA

Perle


« - »

Coralie


« Si tu veux des bouts d'oranges dans ta bouche, MANGE UNE ORANGE! »
(If you want orange bits in your mouth, EAT AN ORANGE!)
NOA

Perle


« - »

Coralie


« Mais nooooon, faut que tu ruines le jus d'orange pour tout le monde! »
(But nooooo, you have to ruin orange juice for everyone!)
NOA

Perle


« - »

Coralie


« Le jus avec pulpe, c'est pour les gens qui sont pas capables de se décider! »
(Juice with pulp is for people who are unable to decide!)
NOA

Perle


« Ceux qui n'aiment pas la pulpe ont des problèmes et j'leur fais pas confiance! »
(People who dont like plup have problems and I don't trust ´em.)

Coralie


« - »
NOA

Perle


« ... »

Coralie


« ... »
NOA

Perle


« Écoute, on a dit des choses regrettables toutes les deux... »
(Listen, we've both said regrettable things…)

Coralie


« - »
NOA

Perle


« - »

Coralie


« Tout est permis dans les débats de festivals. »
(Everything is allowed in Splatfest debates.)
NOA

Perle


« Comment bois-tu ton jus d'orange? Va à la borne festive pour choisir une équipe! »
(How do you drink your orange juice? Go to the Splatfest terminal to pick a team!)

Coralie


« - »
NOA



Introduction
Perle's Dialogue
Coralie's Dialogue
Region

Perle


« Comment bois-tu ton jus d'orange? »
(How do you drink your orange juice?)

Coralie


« Va à la borne festive pour choisir une équipe! »
(Go to the Splatfest terminal to pick a team!)
NOA



Results
Perle's Dialogue
Coralie's Dialogue
Region

Perle


« D'LA PULPE POUR DÉJEUNER! D'LA PULPE TOUTE LA JOURNÉE! »
(SOME PULP FOR BREAKFAST! SOME PULP ALL DAY!)

Coralie


« ... »
NOA

Perle


« D'la bonne pulpe qui descend dans mon gosier! »
(Some good pulp that descends in my throat!)

Coralie


« - »
NOA

Perle


« - »

Coralie


« Dégoûtant... »
(Disgusting…)
NOA

Perle


« L'équipe pas de pulpe s'est fait PULVÉRISER? Pas étonnant... »
(Team no pulp got PULVERISED? Not surprising…)

Coralie


« - »
NOA

Perle


« Faut être bon, les amis! »
(We need to be good, friends!)

Coralie


« - »
NOA

Perle


« - »

Coralie


« ... »
NOA

Perle


« Si tu as participé au festival, n'oublie pas de récupérer tes prix au carré! »
(If you participated in the Splatfest, don't forget to collect your prizes at the square!)

Coralie


« - »
NOA



Results if No-Pulp were to win
Perle's Dialogue
Coralie's Dialogue
Region

Perle


« - »

Coralie


« OUAIIIIIS! LA PULPE C'EST MAUVAIS! »
(YEAHHHH! PULP IS BAD!)
NOA

Perle


« ... »

Coralie


« Quand je dis « pulpe », vous dîtes « beurk »! »
(When I say "pulp", you say "ew"!)
NOA

Perle


« - »

Coralie


« PULPE! »
(PULP!)
NOA

Perle


« Arrête... »
(Stop…)

Coralie


« BEURK! »
(EW!)
NOA

Perle


« - »

Coralie


« L'équipe de la pulpe était pas très consistante. Oh, l'ironie... »
(Team pulp wasn't really consistent. Oh, the irony…)
NOA

Perle


« - »

Coralie


« Si tu as participé au festival, n'oublie pas de récupérer tes prix au carré! »
(If you participated in the Splatfest, don't forget to collect your prizes at the square!)
NOA



French (France)
Announcement
Perle's Dialogue
Coralie's Dialogue
Region

Perle


« Le thème de cette fois-ci : pour ou contre la pulpe dans le jus d'orange ? »
(The theme this time round: for or against pulp in orange juice?)

Coralie


« - »
NOE

Perle


« - »

Coralie


« Beurk, quelle question ! Faudrait être un barbare pour vouloir de la pulpe dans... »
(Ew, what a question! You must be a barbarian to want to have pulp in...)
NOE

Perle


« Je t'arrête tout de suite, les barbares, c'est ceux qui savent pas boire ! »
(I'll stop you right there, the true barbarians are the ones who don't know how to drink!)

Coralie


« - »
NOE

Perle


« La pulpe, c'est BADASS ! Sans pulpe, c'est FADASSE ! »
(Pulp, it's BADASS! Without pulpe, it's TASTELASS!)

Coralie


« - »
NOE

Perle


« Eh ouais, la pulpe, ça pulse ! Pour boire sans pulpe, faut être dérangé du bulbe ! »
(Oh yes, pulp is a vibe! To drink without pulp, you must be brain-dead!)

Coralie


« - »
NOE

Perle


« Les anti-pulpe, ils sont secoués ! Vive le naturel, à bas l'aseptisé ! »
(Team No-Pulp, they are shook! Live naturally, down with sanitization!)

Coralie


« - »
NOE

Perle


« - »

Coralie


« Si tu veux en avoir plein les dents, c'est sûr... Réfléchis un peu, Perle ! »
(If you want to have to have clean teeth, then sure... Be thoughtful, Pearl!)
NOE

Perle


« - »

Coralie


« Quand tu prends un café, me dis pas que tu bois le marc avec ? »
(When you have a coffe, don't tell me that you drink the remains with it?)
NOE

Perle


« Ouais mais la pulpe, c'est des bouts d'orange. Je vois pas ce qui te dérange. »
(Yes but pulp, it's bits of orange. I don't see how it disturbs you.)

Coralie


« - »
NOE

Perle


« - »

Coralie


« Oui, eh ben, si je voulais des bouts d'orange, j'en mangerais une, d'orange ! »
(Well, if I wanted bits of orange, I would eat an orange!)
NOE

Perle


« - »

Coralie


« Je sais pas, moi ! Soit tu manges, soit tu bois. Tu fais pas les deux à la fois ! »
(I don't know,! Either you eat, or you drink. You can't do the two at once!)
NOE

Perle


« - »

Coralie


« En fait, tu aimes la pulpe par facilité ! Tu es incapable de prendre une décision. »
(In fact, you like pulp only because it's no effort! You're incapable of making a decision.)
NOE

Perle


« Ah ouais ? Ça serait pas plutôt parce que je suis pas une grosse chochotte ? »
(Oh yeah? It wouldn't be because I'm not a massive sissy?)

Coralie


« - »
NOE

Perle


« ... »

Coralie


« ... »
NOE

Perle


« On s'est peut-être un peu laissé emporter... »
(We are getting maybe a bit ahead of ourselves...)

Coralie


« - »
NOE

Perle


« - »

Coralie


« Le mieux, c'est de laisser le festival décider ! »
(How about, let's leave it up to the Splatfest to decide!)
NOE

Perle


« Foncez à l'urne festive et que le meilleur jus l'emporte ! »
(Go to the Splatfest terminal and let the best juice win!)

Coralie


« - »
NOE



Introduction
Perle's Dialogue
Coralie's Dialogue
Region

Perle


« La pulpe, ça vous parle ou ça vous hérisse le poil ? »

Coralie


« Tous à l'urne festive pour défendre les couleurs du meilleur jus d'orange ! »
NOE



Results
Perle's Dialogue
Coralie's Dialogue
Region

Perle


« La pulpe, c'est la solution ! Sans pulpe, c'est la dilution ! »
(Pulp is the solution! Without pulp, it's dilution!)

Coralie


« C'est dur à avaler... »
(It's too much to swallow...)
NOE

Perle


« Sans pulpe, c'est trop liquide ! Sans pulpe, c'est insipide ! »
(Without pulp, it's too much liquid! Without pulp, it's insipid!)

Coralie


« - »
NOE

Perle


« - »

Coralie


« C'est bon, Perle, on a compris... »
(It's OK, Pearl, we understood...)
NOE

Perle


« On dirait que les anti-pulpe ont manqué de consistance sur ce coup-là... »
(They said that Team No-Pulp lacked consistency when broken down...)

Coralie


« - »
NOE

Perle


« ... tandis que les pro-pulpe, trop forts, ont récolté le fruit de leurs efforts ! »
(...while Team Pulp, so strong, have harvested the fruits of our efforts!)

Coralie


« - »
NOE

Perle


« - »

Coralie


« C'est pas vrai... Elle va me faire boire sa saleté de pulpe jusqu'à la lie ! »
(It can't be... I'll have to drink the dirtiness of pulp to the last drop.)
NOE

Perle


« Les prix attendent les participants au festival sur le square ! »
(The prizes await the Splatfest participants at the square!)

Coralie


« - »
NOE



Results if No-Pulp were to win
Perle's Dialogue
Coralie's Dialogue
Region

Perle


« - »

Coralie


« YES ! Bye-bye la pulpe ! C'est un grand jour pour le jus d'orange ! »
(YES! Bye bye pulp! It's a great day for orange juice!)
NOE

Perle


« Oh non... »
(Oh no...)

Coralie


« La pulpe, ça pue ! La pulpe, ça pue ! Allez, Perle, répète après moi ! »
(Pulp stinks! Pulp stinks! Come Pearl, repeat after me!)
NOE

Perle


« - »

Coralie


« La pulpe... »
(Pulp...)
NOE

Perle


« Arrête un peu. »
(Turn it down a bit.)

Coralie


« ... ça pue ! »
(...stinks!)
NOE

Perle


« - »

Coralie


« En tout cas, pour des fans de la pulpe, vous avez manqué de consistance ! »
(In any case, for pulp fans, you have lacked consistency!)
NOE

Perle


« - »

Coralie


« Les prix attendent les participants au festival sur le square ! »
(The prizes await the Splatfest participants at the square!)
NOE



German
Announcement
Perla's Dialogue
Marina's Dialogue
Region

Perla


"Wie mögt ihr euren Orangensaft? Mit oder ohne Fruchtfleisch?"
(How do you like your orange juice? With or without pulp?)

Marina


"-"
NOE

Perla


"-"

Marina


"Welcher Barbar mag denn Fruchtfleisch im Orangen--"
(What kind of barbarian likes pulp in orange--)
NOE

Perla


"Gebt mir das volle Fruchtfleisch- Erlebnis!"
(Give me the full pulp experience!)

Marina


"-"
NOE

Perla


"Ich hab's nicht so mit vegetarischem Essen... Ich brauch mein Fruchtfleisch!"
(I'm not big on vegetarian food.... I need my pulp!)

Marina


"-"
NOE

Perla


"Je mehr, desto besser!"
(The more, the better!)

Marina


"-"
NOE

Perla


"O-Saft ohne Fruchtfleisch ist kein Saft, sondern Orangenwasser."
(OJ without pulp is not juice, it is orange water.)

Marina


"-"
NOE

Perla


"-"

Marina


"Fruchtfleisch ist eklig. Ich will nach dem Trinken nicht mit Zahnseide hantieren."
(Pulp is disgusting. I don't want to use floss after drinking.)
NOE

Perla


"-"

Marina


"Streust du in deinen Caffè Latte auch Kaffeebohnen?"
(Do you sprinkle coffee beans into your caffè latte, too?)
NOE

Perla


"Wer das Fruchtfleisch nicht ehrt, ist des O-Safts nicht wert."
(Those who don't honor the pulp are not worthy of the OJ.)

Marina


"-"
NOE
Notes: The dialogue is a modification of the saying "Wer den Pfennig nicht ehrt ist des Goldes nicht wert?" which translates to "Those who do not honor the penny are not worth the gold."

Perla


"-"

Marina


"Wenn du Orangenstücke im Mund haben willst, iss doch einfach eine Orange!"
(If you want orange chunks in your mouth, just eat an orange!)
NOE

Perla


"-"

Marina


"Warum musst du gleich den O-Saft für uns andere ruinieren?"
(Why do you have to ruin OJ for the rest of us?)
NOE

Perla


"-"

Marina


"Saft mit Fruchtfleisch ist für Leute, die nicht wissen, was sie wollen!"
(Juice with pulp is for people who don't know what they want!)
NOE

Perla


"Wer kein Fruchtfleisch mag, mit dem stimmt grundlegend was nicht..."
(If you don't like pulp, there is something fundamentally wrong with you...)

Marina


"-"
NOE

Perla


"..."

Marina


"..."
NOE

Perla


"Okay, wir haben beide nicht sehr nette Dinge gesagt..."
(Okay, we both didn't say very nice things...)

Marina


"-"
NOE

Perla


"-"

Marina


"Beim Splatfest und in der Liebe ist alles erlaubt."
(All's fair in Splatfest and in love.)
NOE

Perla


"Wie mögt ihr euren O-Saft? Trefft eure Wahl am Splatfest-Wahlstand!"
(How do you like your OJ? Make your choice at the Splatfest terminal!)

Marina


"-"
NOE



Introduction
Perla's Dialogue
Marina's Dialogue
Region

Perla


"Wie mögt ihr euren O-Saft?"
(How do you like your OJ?)

Marina


"Trefft eure Wahl am Splatfest-Wahlstand!"
(Make your choice at the Splatfest terminal!)
NOE



Results
Perla's Dialogue
Marina's Dialogue
Region

Perla


"Fruchtfleisch am Tag! Fruchtfleisch bei Nacht!"
(Pulp by day! Pulp by night!)

Marina


"Igitt..."
(Ew...)
NOE

Perla


"Für Fruchtfleisch-Hasser ist Schicht im Schacht!"
(For pulp haters, it's time to call it a day!)

Marina


"-"
NOE

Perla


"-"

Marina


"Hilfe..."
(Help...)
NOE

Perla


"Tja, Team Pur hatte wohl nicht genug Substanz."
(Well, Team No-Pulp seemed to lack substance.)

Marina


"-"
NOE

Perla


"Ihr müsst bissfester werden..."
(You have to get more bite resistant...)

Marina


"-"
NOE

Perla


"-"

Marina


"..."
NOE

Perla


"Wer beim Splatfest dabei war, bekommt seinen Preis auf dem Inkopolis-Platz!"
(Those who participated in the Splatfest will get their prize at Inkopolis Square!)

Marina


"-"
NOE



Results if No-Pulp were to win
Perla's Dialogue
Marina's Dialogue
Region

Perla


"-"

Marina


"Ja! Nieder mit dem Fruchtfleisch!"
(Yes! Down with the pulp!)
NOE

Perla


"..."

Marina


"Wenn ich "Fruchtfleisch" sage, sagt ihr "BÄÄÄÄÄÄH"!"
(When I say "pulp," you say "EWWWWWW!")
NOE

Perla


"-"

Marina


"Fruchtfleisch!"
(Pulp!)
NOE

Perla


"Hör auf."
(Stop.)

Marina


"BÄÄÄÄÄÄH!"
(EWWWWWW!)
NOE

Perla


"-"

Marina


"Team Fruchtfleisch hatte also weder genug Substanz noch Saft. Hehe."
(So Team Pulp had neither enough substance nor juice. Hehe.)
NOE

Perla


"-"

Marina


"Wer beim Splatfest dabei war, bekommt seinen Preis auf dem Inkopolis-Platz!"
(Those who participated in the Splatfest will get their prize at Inkopolis Square!)
NOE



Italian
Announcement
Alga's Dialogue
Nori's Dialogue
Region

Alga


«Come preferite la spremuta d'arancia? Con o senza polpa?»
(How do you prefer your orange juice? With or without pulp?)

Nori


«-»
NOE

Alga


«-»

Nori


«Non c'è nemmeno da chiederlo. Quale barbaro potrebbe mai lasciar...»
(It's no question. What barbarian would ever leav…)
NOE

Alga


«♪ Polpa a più non polpo! Ti splatto in un sol colpo! ♪»
(♪ Pulp to the most! (lit. to the octopus) I'll splat you in a shot! ♪)

Nori


«-»
NOE

Alga


«♪ Non ti piace la polpa? Te ne faccio una colpa! ♪»
(♪ You don't like pulp? I'll charge you with this guilt! ♪)

Nori


«-»
NOE

Alga


«La spremuta senza stelle è come un cielo senza polpa... o era il contrario?»
(Juice without stars is like the sky without pulp… or was it vice versa?)

Nori


«-»
NOE

Alga


«Cioè, sul serio... senza polpa non è nemmeno spremuta, è... aranciata!»
(Like, seriously… juice without pulp isn't even juice, it's… orange soda!)

Nori


«-»
NOE

Alga


«-»

Nori


«Brrr... che schifo la polpa. Poi ti rimane tutta attaccata ai denti.»
(Ugh… pulp is so yucky. It will also stick to your teeth afterwards.)
NOE

Alga


«-»

Nori


«E poi, scusa, mica ti bevi il cappuccino lasciandoci dentro i fondi del caffè, no?»
(And anyway, you don't drink your cappuccino with sediment inside, do you?)
NOE

Alga


«Se non sai apprezzare la VERA spremuta, allora meglio se ti dai ai frullati...»
(If you can't appreciate REAL juice, you better have smoothies…)

Nori


«-»
NOE

Alga


«-»

Nori


«Piuttosto, se ti piacciono i pezzi interi, mangiati direttamente un'arancia, no?!»
(If anything, since you like whole pieces, just eat an orange, no?!)
NOE

Alga


«-»

Nori


«E invece no, vuoi privare il piacere di bere la spremuta a TUTTI!»
(Instead, you want to deprive EVERYONE of the pleasure of drinking juice!)
NOE

Alga


«-»

Nori


«La spremuta con la polpa è per quelli che non sanno scegliere da che parte stare.»
(Juice with pulp is for those who can't choose their side.)
NOE

Alga


«Tsk... chi non ama la polpa è solo da fare a polpette!»
(Tsk… who doesn't love pulp should only be made into meatballs!)

Nori


«-»
NOE

Alga


«...»

Nori


«...»
NOE

Alga


«Ci siamo piuttosto scaldate con questo argomento, eh?»
(We got pretty heated up with this topic, huh?)

Nori


«-»
NOE

Alga


«-»

Nori


«Nei festival è tutto concesso! Quando finisce (e vinco io), amiche come prima!»
(In Splatfests, everything's allowed! When it ends (and I win), we'll make it up!)
NOE

Alga


«E voi che ne pensate? Andate al terminal di voto e scegliete una squadra!»
(And what do you think? Head to the voting terminal and choose a team!)

Nori


«-»
NOE



Introduction
Alga's Dialogue
Nori's Dialogue
Region

Alga


«Preferite la spremuta con o senza polpa?»
(Do you prefer orange juice with or without pulp!)

Nori


«Correte al terminal di voto e scegliete da che parte stare!»
(Head to the voting terminal and choose your side!)
NOE



Results
Alga's Dialogue
Nori's Dialogue
Region

Alga


«Abbiamo vinto!!! Vai con la musica e senti come POLPANO LE CASSE!!!»
(We won!!! Go with the music and hear the SPEAKERS BLOWING! (lit. octopus-ing, combining "polpo" with "pompano le casse"))

Nori


«...»
NOE

Alga


«Dai, Nori, ti offro da bere. Una bella aranciata con pezzettoni di frutta!»
(Come on, Marina, I'll get you a drink. A good old orange juice with fruit pieces!)

Nori


«-»
NOE

Alga


«-»

Nori


«Che schifo...»
(How icky…)
NOE

Alga


«Visto? Impossibile vincere il festival per una squadra senza polpa!»
(See? It's impossible to win a Splatfest for a pulpless team!)

Nori


«-»
NOE

Alga


«Sarà per la prossima volta! Forse...»
(There'll be another time! Maybe…)

Nori


«-»
NOE

Alga


«-»

Nori


«...»
NOE

Alga


«Se avete partecipato al festival, i vostri premi vi attendono in piazza!»
(If you have taken part in the Splatfest, your prizes are waiting for you in the square!)

Nori


«-»
NOE



Results if No-Pulp were to win
Alga's Dialogue
Nori's Dialogue
Region

Alga


«-»

Nori


«Lo sapevo! La squadra del buon gusto trionfaaa!!!»
(I knew it! The team of good taste triumphs!)
NOE

Alga


«...»

Nori


«Una squadra tutta polpa, ma... niente sostanza! Beccati questo, Alga!»
(A team full of pulp, but… with no substance! Take this, Pearl!)
NOE

Alga


«-»

Nori


«D'altra parte, non mi aspettavo nessun... polpo di scena!»
(Besides all that, I didn't expect any… plot twist! (combining "polpo" with "colpo di scena"))
NOE

Alga


«Ehm... Che ne dici di smetterla?»
(What about stopping?)

Nori


«Niente affatto, anzi, potrei andare avanti all'infinito!»
(No way, I could go on infinitely instead!)
NOE

Alga


«-»

Nori


«Dev'essere questo il vero significato della parola "polpandemonio"!»
(That must be the real meaning behind the word "octopandemonium"!)
NOE

Alga


«-»

Nori


«Se avete partecipato al festival, i vostri premi vi attendono in piazza!»
(If you have taken part in the Splatfest, your prizes will wait for you in the square!)
NOE



Spanish (Latin America)
Announcement
Perla's Dialogue
Marina's Dialogue
Region

Perla


«¿Cómo prefieren su jugo de naranja? ¿Con pulpa o sin pulpa?»
(How do you prefer your orange juice? With pulp or without pulp?)

Marina


«-»
NOA

Perla


«-»

Marina


«Fácil. ¿Qué tipo de depravado toma jugo de naranja con pul...?»
(Easy. What kind of depraved drinks orange juice with pul...?)
NOA

Perla


«¡PULPA POR SIEMPREEE!»
(PULP FOR EVEEER!)

Marina


«-»
NOA

Perla


«Lo profeso desde el púlpito: ¡mi amor por la pulpa es palpable!»
(I profess it from the pulpit: my love for pulp is palpable!)

Marina


«-»
NOA

Perla


«Soy licenciada en pulpalogía por la Universidad Pulpatécnica.»
(I have a degree in pulpology from the Pulptechnic University.)

Marina


«-»
NOA

Perla


«Sin pulpa, el jugo de naranja no es más que agua anaranjada.»
(Without pulp, orange juice is nothing more than orange water.)

Marina


«-»
NOA

Perla


«-»

Marina


«¿Preparas el café sin filtro también?»
(Do you prepare coffee without filter too?)
NOA

Perla


«-»

Marina


«La pulpa es ASQUEROSA. Un buen jugo se bebe, no se mastica.»
(The pulp is GROSS. A good juice is drunk, not chewed.)
NOA

Perla


«Si no eres capaz de apreciar el jugo en su estado natural, no te lo mereces.»
(If you aren't capable of appreciating juice in its natural state, you don't deserve it.)

Marina


«-»
NOA

Perla


«-»

Marina


«Si lo que quieres es sentir una naranja en la boca, ¡CÓMETE UNA NARANJA!»
(If what you want is to feel an orange in your mouth, EAT AN ORANGE!)
NOA

Perla


«-»

Marina


«¡No nos arruines el jugo a los demás!»
(Don't ruin the juice for the rest of us!)
NOA

Perla


«-»

Marina


«¡Dejar la pulpa en el jugo es para cobardes indecisos que lo quieren todo!»
(Leaving the pulp in the juice is for indecisive cowards who want it all!)
NOA

Perla


«Los que toman jugo sin pulpa tienen problemas muy graves. ¡NO SON DE FIAR!»
(Those who drink juice without pulp have very serious problems. THEY AREN'T TRUSTWORTHY!)

Marina


«-»
NOA

Perla


«...»

Marina


«...»
NOA

Perla


«Oye, creo que las dos dijimos cosas que...»
(Hey, I think we both said things that...)

Marina


«-»
NOA

Perla


«-»

Marina


«En el amor y en el festival, todo se vale.»
(In love and at the Splatfest, it's all fair.)
NOA

Perla


«¿Qué tipo de jugo les gusta más? Vayan a la terminal de voto y elijan un equipo.»
(What kind of juice do you like the most? Go to the voting terminal and choose a team.)

Marina


«-»
NOA



Introduction
Perla's Dialogue
Marina's Dialogue
Region

Perla


«¿Qué tipo de jugo de naranja les gusta más?»
(What kind of orange juice do you like the most?)

Marina


«¡Vayan a la terminal de voto y elijan un equipo!»
(Go to the voting terminal and choose a team!)
NOA



Results
Perla's Dialogue
Marina's Dialogue
Region

Perla


«¡TODA LA PULPA PARA MÍ!»
(ALL THE PULP FOR ME!)

Marina


«...»
NOA

Perla


«¡Si a ti no te gusta la pulpa, yo no tengo la culpa!»
(If you don't like pulp, it's not my fault!)

Marina


«-»
NOA

Perla


«-»

Marina


«Qué asco...»
(Ho gross...)
NOA

Perla


«El Equipo Antipulpa salió todo aguado. ¡Qué sorpresa!»
(The Antipulp Team came out all watery. What a surprise!)

Marina


«-»
NOA

Perla


«¡Lástima para ustedes!»
(Too bad for you!)

Marina


«-»
NOA

Perla


«-»

Marina


«...»
NOA

Perla


«¡Si participaron en el festival, recojan sus premios en el centro!»
(If you participated in the Splatfest, collect your prizes at the Square!)

Marina


«-»
NOA



Results if No-Pulp were to win
Perla's Dialogue
Marina's Dialogue
Region

Perla


«-»

Marina


«¡GANAMOOOS! ¡ABAJO LA PULPA!»
NOA

Perla


«...»

Marina


«¡Cuando yo digo "pulpa", dicen "asco"!»
NOA

Perla


«-»

Marina


«¡PULPA!»
NOA

Perla


«No.»

Marina


«¡ASCO!»
NOA

Perla


«-»

Marina


«Al final el Equipo Pulpa es el que salió todo aguado. ¡Qué sorpresa!»
NOA

Perla


«-»

Marina


«¡Si participaron en el festival, recojan sus premios en el centro!»
NOA



Spanish (Spain)
Announcement
Perla's Dialogue
Marina's Dialogue
Region

Perla


«Esta vez el gran dilema es si el zumo de naranja mola más con o sin pulpa.»

Marina


«-»
NOE

Perla


«-»

Marina


«Hay que ser muy poco refinado para tomarse un zumo sin quitarle la pulpa.»
NOE

Perla


«¿Pero qué dices? ¿Se te ha ido la pulp... digo la pinza?»

Marina


«-»
NOE

Perla


«¡Si no te gusta la pulpa, los demás no tenemos la culpa!»

Marina


«-»
NOE

Perla


«¡Es la esencia! ¡Un zumo sin sol es como un día sin pulpa! ¿O era al revés?...»

Marina


«-»
NOE

Perla


«Como sea: sin pulpa no estarás tomando zumo, sino agua con regusto a naranja.»

Marina


«-»
NOE

Perla


«-»

Marina


«Pues cuando esa pasta pegajosa se te queda entre los dientes es un asquito.»
NOE

Perla


«-»

Marina


«¿Acaso no se filtra el café? ¿O te echas los granos molidos en la taza?»
NOE

Perla


«No se inventó el zumo de naranja para la gente que no sabe apreciarlo...»

Marina


«-»
NOE

Perla


«-»

Marina


«¡Si quisiera llenarme la boca de trocitos de naranja, me comería una sin exprimir!»
NOE

Perla


«-»

Marina


«¿No puedes respetar que a mucha gente no nos gusten los tropezones?»
NOE

Perla


«-»

Marina


«Qué irresponsabilidad... Qué falta absoluta de buen gusto...»
NOE

Perla


«Jamás confiaría en alguien que le quita la pulpa al zumo.»

Marina


«-»
NOE

Perla


«¿Pero qué dices?...»

Marina


«¿Pero qué dices?...»
NOE

Perla


«Tal vez la rivalidad se nos está yendo un poco de las manos.»

Marina


«-»
NOE

Perla


«-»

Marina


«No todo vale cuando se trata de ganar un festival... ¿o sí?»
NOE

Perla


«Pasad por el terminal de voto y elegid cómo tomáis el zumo de naranja.»

Marina


«-»
NOE



Introduction
Perla's Dialogue
Marina's Dialogue
Region

Perla


«¿Tomáis el zumo de naranja con pulpa o sin pulpa?»

Marina


«¡Ya tardáis en elegir vuestra opción en el terminal de voto!»
NOE



Results
Perla's Dialogue
Marina's Dialogue
Region

Perla


«¡Alegraos, calamares y pulpos! ¡La victoria es para el equipo pulpero!»

Marina


«Qué decepción...»
NOE

Perla


«Nos debéis una disculpa por haber despreciado la pulpa.»

Marina


«-»
NOE

Perla


«-»

Marina


«Qué asco...»
NOE

Perla


«Nuestros rivales han demostrado tener muy poca sustancia.»

Marina


«-»
NOE

Perla


«¡Bien hecho, equipo!»

Marina


«-»
NOE

Perla


«-»

Marina


«Esta derrota ha hecho pupa...»
NOE

Perla


«En la plaza podéis recoger vuestros premios todos los participantes.»

Marina


«-»
NOE



Results if No-Pulp were to win
Perla's Dialogue
Marina's Dialogue
Region

Perla


«-»

Marina


«¡Síii! ¡Hemos dejado la pulpa hecha papilla!»
NOE

Perla


«Oh, no...»

Marina


«¡Ahora repetid conmigo!»
NOE

Perla


«-»

Marina


«¿Qué nos da asco?»
NOE

Perla


«Déjalo ya...»

Marina


«¡La pulpa! ¡La pulpa!»
NOE

Perla


«-»

Marina


«Para defender la pulpa, vuestro equipo ha demostrado tener poca sustancia.»
NOE

Perla


«-»

Marina


«En la plaza podéis recoger vuestros premios todos los participantes.»
NOE



Russian
Announcement
Жемчик's Dialogue
Мариша's Dialogue
Region

Жемчик


«Мариша! Какой апельсиновый сок лучше — с мякотью или без?»
(Marina! Which orange juice is better - with or without pulp?)

Мариша


«-»
NOE

Жемчик


«-»

Мариша


«Ой, ну что за вопрос! Без, конечно! Мякоть никто не любит...»
(Eh, what a question! Without of course! No one likes pulp...)
NOE

Жемчик


«Как, никто?! Очень даже кто! Я, например!»
(Wait, no one?! Very even one! Me, for example!)

Мариша


«-»
NOE

Жемчик


«Ты тут волну не гони! МЯКОТЬ ТАЩИТ, ЙО!»
(Stop waving nonsense! PULP RULES, YO!)

Мариша


«-»
NOE

Жемчик


«И не смотри, что я суровый рэпер.»
(And don't look that I'm a harsh rapper.)

Мариша


«-»
NOE

Жемчик


«Сок без мякоти — это и не сок вообще! Так, водичка...»
(Juice without pulp isn't juice at all! Just some water...)

Мариша


«-»
NOE

Жемчик


«-»

Мариша


«Ой, ну перестань! Эта гадость в зубах застревает! И вообще...»
(Oh, stop! This muck gets stuck in the teeth! And in general...)
NOE

Жемчик


«-»

Мариша


«Может, ты и в кофе целые зерна бросаешь?»
(Maybe you throw whole grains into your coffee?)
NOE

Жемчик


«Сок — это жидкость. А жидкость должна быть жидкой!»
(Juice is a liquid. And the liquid must be liquid!)

Мариша


«-»
NOE

Жемчик


«-»

Мариша


«А если хочешь мякоти, просто слопай апельсин, не изобретай велосипед!»
(And if you want some pulp, just eat an orange, don't reinvent the wheel!)
NOE

Жемчик


«-»

Мариша


«Так нет же, нужно всем жизнь испортить!»
(But no, you just have to ruin everyone's life!)
NOE

Жемчик


«-»

Мариша


«В общем! Сок с мякотью пьют только мягкотелые! Вот!!!»
(Anyway! Only soft-bodied drink juice with pulp! There!!!)
NOE

Жемчик


«Мариша, МЫ И ЕСТЬ мягкотелые! Получше учебники читай, ботаник!»
(WE ARE soft-bodied, Marina! Read textbooks better, nerd!)

Мариша


«-»
NOE

Жемчик


«...»

Мариша


«...»
NOE

Жемчик


«К сведению зрителей: произошедшая сейчас перепалка была постановкой.»
(For the viewers attention: the skirmish that took place now was a production.)

Мариша


«-»
NOE

Жемчик


«-»

Мариша


«У нас все хорошо, и мы не ссоримся. А вас ждет Сплатфест!»
(We're fine and we don't fight. Splatfest awaits you!)
NOE

Жемчик


«Какой сок вам по душе? Вперед к терминалу и выберите сторону!»
(What juice do you like? Go ahead to the terminal and choose your side!)

Мариша


«-»
NOE



Introduction
Жемчик's Dialogue
Мариша's Dialogue
Region

Жемчик


«Сок лучше с мякотью или без?»
(Juice is better with pulp or no pulp?)

Мариша


«Скорее к терминалу и выберите сторону!»
(Hurry to the terminal and choose a side!)
NOE



Results
Жемчик's Dialogue
Мариша's Dialogue
Region

Жемчик


«Кто себе сок без мякоти наливает... ПО ВСЕМ ПАРАМЕТРАМ ПРОЛЕТАЕТ!»
(Who pours themself juice without pulp... LOOSES BY ALL ACCOUNTS!)

Мариша


«Ну зачем сразу так...»
(Why so harsh...)
NOE

Жемчик


«Лучше в стакане апельсин всмятку, чем пить пустой сок всухомятку!»
(Soft-boiled orange in a glass is better than drinking an empty dry juice!)

Мариша


«-»
NOE

Жемчик


«-»

Мариша


«Погоди, что?..»
(Wait, what?..)
NOE

Жемчик


«Ну, помог вам сок без мякоти, йо?»
(Well, did pulpless juice help you, yo?)

Мариша


«-»
NOE

Жемчик


«Отдыхайте, жидкие!»
(Rest well you wishy-washies!)

Мариша


«-»
NOE

Жемчик


«-»

Мариша


«Жемчик!!!»
(Pearl!!!)
NOE

Жемчик


«Участников Сплатфеста на площади ждут призы!»
(Prizes await Splatfest participants on the square!)

Мариша


«-»
NOE



Results if No-Pulp were to win
Жемчик's Dialogue
Мариша's Dialogue
Region

Жемчик


«-»

Мариша


«УРА-А-А! СКАЖЕМ НЕТ МЯКОТИ!!!»
(HOORA-A-AY! SAY NO TO PULP!!!)
NOE

Жемчик


«Ох йо...»
(Oh yo...)

Мариша


«Я серьезно. Скажи: «Мякоти — нет!»»
(I'm serious. Say: «No to pulp!»)
NOE

Жемчик


«-»

Мариша


«Ну? МЯКОТИ...»
(Well? NO...)
NOE

Жемчик


«Перестань.»
(Stop.)

Мариша


«...НЕТ!!!»
(...TO PULP!!!)
NOE

Жемчик


«-»

Мариша


«Надо же, любители мякоти и в бою размякли. Кто бы мог подумать, а!»
(Wow, pulp lovers softened in battle too. Who would've thought, huh!)
NOE

Жемчик


«-»

Мариша


«Участников Сплатфеста на площади ждут призы!»
(Prizes await Splatfest participants on the square!)
NOE



Top 100
Names in other languages
Pulp vs. No-Pulp

| Language | Name | Meaning |
| --- | --- | --- |
|  Dutch | Met pulp vs. Zonder pulp | With pulp vs. Without pulp |
|  French (NOE) | Avec pulpe vs. Sans pulpe | With pulp vs. Without pulp |
|  German | Pulpa vs. Pur | Pulp vs. Pure |
|  Spanish (NOA) | Pulpa vs. Antipulpa | Pulp vs. Anti-pulp |
|  Spanish (NOE) | Con pulpa vs. Sin pulpa | With pulp vs. Without pulp |
See also
References
External links