Pocky Chocolate vs. Pocky: Gokuboso
Jump to navigation
Jump to search
Pocky Chocolate vs. Pocky: Gokuboso​
Pocky Chocolate vs. Pocky: Gokuboso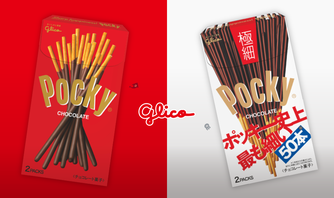 Team

 

Pocky Chocolate

 

Pocky: Gokuboso
Region
Japan
Start

10 November 2018

, 06:00 UTC
End

11 November 2018

, 06:00 UTC
Score method
category tally
Shared results?
Yes
Popularity
42.73%
57.27%
Wins
{{{region 1 alpha wins}}}%
Expression error: Unrecognized punctuation character "{".%
Solo wins
{{{region 1 alpha solo wins}}}%
Expression error: Unrecognized punctuation character "{".%
Team wins
{{{region 1 alpha team wins}}}%
Expression error: Unrecognized punctuation character "{".%
Normal clout
49.64%
50.36%
Pro clout
50.89%
49.11%
Score
1
2
Winner
Pocky: Gokuboso
Region
Start

31 August 2019

, 23:12 UTC
End

1 September 2019

, 23:12 UTC
Popularity
{{{region 2 alpha popularity}}}%
Expression error: Unrecognized punctuation character "{".%
Wins
{{{region 2 alpha wins}}}%
Expression error: Unrecognized punctuation character "{".%
Solo wins
{{{region 2 alpha solo wins}}}%
Expression error: Unrecognized punctuation character "{".%
Team wins
{{{region 2 alpha team wins}}}%
Expression error: Unrecognized punctuation character "{".%
Normal clout
{{{region 2 alpha normal clout}}}%
Expression error: Unrecognized punctuation character "{".%
Pro clout
{{{region 2 alpha pro clout}}}%
Expression error: Unrecognized punctuation character "{".%
Score
Expression error: Unexpected < operator.
Expression error: Unexpected < operator.
Winner
Region
Start

31 August 2019

, 23:12 UTC
End

1 September 2019

, 23:12 UTC
Popularity
{{{region 3 alpha popularity}}}%
Expression error: Unrecognized punctuation character "{".%
Wins
{{{region 3 alpha wins}}}%
Expression error: Unrecognized punctuation character "{".%
Solo wins
{{{region 3 alpha solo wins}}}%
Expression error: Unrecognized punctuation character "{".%
Team wins
{{{region 3 alpha team wins}}}%
Expression error: Unrecognized punctuation character "{".%
Normal clout
{{{region 3 alpha normal clout}}}%
Expression error: Unrecognized punctuation character "{".%
Pro clout
{{{region 3 alpha pro clout}}}%
Expression error: Unrecognized punctuation character "{".%
Score
Expression error: Unexpected < operator.
Expression error: Unexpected < operator.
Winner
Pocky Chocolate vs. Pocky: Gokuboso was a Splatfest event in Splatoon 2. It was held in Japan only. It took place on 10 November 2018. It was announced on 26 October 2018 on social networks. The results were given on 11 November 2018.
Details
This Splatfest is part of a collaboration between Nintendo and Glico, promoting their snack brand, Pocky.
The two Splatfest teams represent the oldest product in the line, Pocky Chocolate, and the newest addition, Pocky: Gokuboso (literally: Pocky very fine/thin. Marketed as "Pocky Ultra Slim" in English-speaking markets).
As part of the promotion, a page was created under the Pocky website, promoting the in-game event, as well as real-world collaboration items such as t-shirts and branded snacks. It also contains promotions and contents to be held before the Splatfest, each pitting the two snacks against each other.
The site prominently features two characters, each wearing one team's ink color and

Splatfest Tee: an Inkling boy (wearing

Squidlife Headphones and
N-Pacer Au, and wielding a

Carbon Roller) for team Pocky Chocolate, and an Inkling girl (wearing

Knitted Hat and

Punk Whites, and wielding a

E-liter 4K) for team Pocky: Gokuboso.
Pocky Chocolate vs. Pocky: Gokuboso featured the 16th Shifty Station layout, Gusher Towns.
Trivia
The ink colors for this Splatfest are listed as "Decadant[sic] Red vs. Tasty White" in Private Battles.

However, in Spanish, German, Italian, French, and Russian, the name "Pocky vs. Pocky GOKUBOSO" is used instead.
Gallery
Dialogue
Japanese
Pocky Chocolate (ポッキーチョコレート) vs. Pocky: Gokuboso (ポッキー<極細>)
Announcement
ヒメ's Dialogue
イイダ's Dialogue
Region

ヒメ:
「グリコプレゼンツ! あなたはどっち派? ポッキーチョコレート VS ポッキー<極細>!!」
(Glico presents! Which faction are you? Pocky Chocolate versus Pocky: Gokuboso!!)

イイダ:
「ああ~、これは迷っちゃいますね~」
(Aah~, I can get lost in this subject~♪)
NOJ

ヒメ:
「対決は、 ポキッと軽快なプレッツェルとチョコの ハーモニーはやっぱコレ! 「ポッキーチョコレート」と!」
(The opponents will be, poppingly light pretzels in expectable harmony with chocolate are this! "Pocky Chocolate" and..!)

イイダ:
「細くても チョコ感しっかり! 軽快な食感の極み! 「ポッキー<極細>」です!」
(It might be thin, but the chocolate feels solid! The extreme of light texture! "Pocky: Gokuboso"!)
NOJ
Notes: ポキッと, "poppingly", sounds very similar to ポッキーと, "Pocky and..."

ヒメ:
「そーいやイイダって最初のころは ポッキー食ってた けど、 最近は 極細よく食ってるよなー」
(Actually, Marina, at first you were eating Pocky, but recently you've been eating quite a lot more Gokuboso, you know)
イイダ:
「-」
NOJ
ヒメ:
「-」

イイダ:
「ヒメセンパイにポッキーもらって チョコとプレッツェルの ハーモニーに どハマりしたんですよね~♪」
(Pearl-senpai gave me Pocky and I got addicted to the harmony of chocolate and pretzel~♪)
NOJ
ヒメ:
「-」

イイダ:
「ワタシ この世にこんなリズミカルな おかしが あったなんて! って感動してたんですけど、」
(I didn't know that such a rhythmical candy existed in this world! I was so impressed,)
NOJ
ヒメ:
「-」

イイダ:
「ポッキー<極細>は さらにその上をいく ステキな方だったんです!」
(that I find Pocky: Gokuboso to be an amazing way to take it one step further!)
NOJ

ヒメ:
「えー?! 極細ってあの細いやつだろ? 細すぎて食った気しねーだろ」
(Ehh-?! Are they really as thin as Gokuboso? It didn't feel that thin when I ate them.)
イイダ:
「-」
NOJ
Notes: Gokuboso literally means "very thin", but it is also the term used for hairline or extremely fine pens. Pearl also refers to the Pocky as "those guys", which is odd when describing food.
ヒメ:
「-」

イイダ:
「フフフ…」
(Tee hee hee...)
NOJ

ヒメ:
「なんだよ イイダ?」
(What is it, Marina?)
イイダ:
「-」
NOJ
ヒメ:
「-」

イイダ:
「甘いですよセンパイ… 甘すぎてポッキー<極細>さん達が 笑ってますよ…」
(You're sweet, senpai... You're so sweet you're making the Pocky: Gokuboso-s laugh...)
NOJ

ヒメ:
「なっ…!!!」
(Wha...!!!)
イイダ:
「-」
NOJ
ヒメ:
「-」

イイダ:
「ポッキー<極細>は プレッツェルの断面積比が なんと! ポッキーの約2分の1なんです!!」
(What is the cross-section area of Pocky: Gokuboso! It is about half that of Pocky!!)
NOJ
ヒメ:
「-」

イイダ:
「その結果 さらに軽快な食感が楽しめて ポッキーとは またちがったおいしさがあるんですよ♪」
(As a result, you can enjoy the light texture even more and there is a different tastiness to enjoy than with Pocky♪)
NOJ

ヒメ:
「でもよー 細くなったらその分チョコも 減ってんじゃねーの?」
(Hey, but- by making it thinner, doesn't it make the portion of chocolate too weak?)
イイダ:
「-」
NOJ
ヒメ:
「-」

イイダ:
「ご安心ください! 断面積比は約2分の1に なりましたが、1箱に50本も入ってるので」
(Worry not! Although the cross-section area is reduced to one half, that also means each box fits 50 sticks)
NOJ
ヒメ:
「-」

イイダ:
「トータルの表面積は むしろ増えてるんですよ! ラジエーターなら 相当に効率が良くなってます!!」
(The total surface area actually increased! Like a radiator, it becomes considerably more efficient!!)
NOJ

ヒメ:
「… … …(ヤベェ イイダの変なスイッチ入ったぞ)」
(... ... ... (I seem to have stumbled into one of Marina's weirdness switches))
イイダ:
「-」
NOJ
ヒメ:
「-」

イイダ:
「ヒメセンパイの言いたいことも わかりますよ? きっとセンパイは こう言いたいんですよね…」
(Did I understand what Pearl-senpai is trying to say? Surely senpai did not mean to say...)
NOJ
ヒメ:
「-」

イイダ:
「「1本の量が多いほうが食った感あんじゃん!」 って、 わかります! そうなんですよね?ええ そうです!」
("Having a larger amount per stick is more important when eating!" is what I understood! Is that right? Yes, it is!)
NOJ
ヒメ:
「-」

イイダ:
「でも よく考えてくださいセンパイ! 極細なら一気に 2本、いや 3本食べも可能なんです! それに…」
(But, please think it over carefully, senpai! Since it's Gokuboso, it is possible to eat two - no, three - at a time! Furthermore...)
NOJ

ヒメ:
「わかったよ! イイダは極細派ってことだな、 な? アタシは ポッキー派だから まぁちょうどいっか」
(I get it! Marina is on team Gokuboso, right? I'm still somewhat on team Pocky)
イイダ:
「-」
NOJ
ヒメ:
「-」

イイダ:
「エエ?! ここまでの説明で センパイ極細派にならないんですか? なんでです?」
(Ehh?! All the explanations so far didn't convert you, senpai, to team Gokuboso? Why is that?)
NOJ

ヒメ:
「極細よりもさ プレッツェルの風味を しっかり楽しめるのがいんだよ! それに…」
(I enjoy the flavor of pretzels more than the ultra-thinness! Furthermore...)
イイダ:
「-」
NOJ

ヒメ:
「ポッキーのほうが太いから強そうじゃん! やり合ったら 極細なんて すぐにだろ!」
(The thickness of Pocky makes it stronger! When they clash, the Gokuboso immediately snaps!)
イイダ:
「-」
NOJ
Notes: The word ポッキリ, "snap", sounds very similar to the word ポッキー, "Pocky"
ヒメ:
「-」

イイダ:
「ポッキーに 強いも弱いもありませんが… 極細二刀流で受け止めてみせます!!」
(There is no stronger or weaker in Pocky... Let's see you beat stop the two-sword Gokuboso style!!)
NOJ

ヒメ:
「おもしれー! じゃあ勝負だ イイダ!」
(Interesting-! Well, we have ourselves a game, Marina!)
イイダ:
「-」
NOJ



Results
ヒメ's Dialogue
イイダ's Dialogue
Region
ヒメ:
「-」

イイダ:
「きゃ~! 「ポッキー<極細>」~~~!!」
(Whoa~! "Pocky: Gokuboso"~~~!!)
NOJ

ヒメ:
「ゲッ?! まじかよーーー!」
(Huh?! You gotta be kidding---!)
イイダ:
「-」
NOJ
ヒメ:
「-」

イイダ:
「「ポッキー<極細>」派のみなさん、やりましたね! しっかりと味わいのあるバトルで ステキでした~♪」
(Everyone on team "Pocky: Gokuboso", you did it! Your tight-flavored battles were amazing~♪)
NOJ

ヒメ:
「「ポッキーチョコレート」派もがんばったの 知ってるからな! もーちょいだったかー!」
(Team "Pocky Chocolate" did their best, too, I know it! It was so close-!)
イイダ:
「-」
NOJ

ヒメ:
「ポッキー<極細>強いな! 太さのちがいだけかと 思ったけど 食感で印象変わるのな!」
(Pocky: Gokuboso is strong! I thought its thickness was wrong, but the texture changed my mind!)
イイダ:
「-」
NOJ
Notes: Here, by saying "strong", Pearl means that it's better in a fight - not that it is physically tougher.
ヒメ:
「-」

イイダ:
「強いとかはないですが… センパイにも気に入ってもらえて うれしいです♪」
(Even though it is not strong... I'm glad that I got senpai to like it too♪)
NOJ
ヒメ:
「-」

イイダ:
「ワタシも 久しぶりにポッキーチョコレート 食べましたけど やっぱりこっちも おいしいですね~♪」
(I also ate Pocky Chocolate for the first time in a while, and remembered how delicious it was to me as well~♪)
NOJ

ヒメ:
「だろ? 極細もいいけどポッキーチョコレートも 交互に食ったら さらに最強なんじゃねーの?」
(Is that so? Gokuboso is good too, but if you alternate eating both, won't it make it even stronger?)
イイダ:
「-」
NOJ

ヒメ:
「ん? 待てよ… 逆にめっちゃ太いやつも うまいんじゃねーの? これ発明じゃね?」
(Hm? Wait a second... On the other hand, the thick ones are also pretty tasty, aren't they? Wasn't that the point?)
イイダ:
「-」
NOJ
ヒメ:
「-」

イイダ:
「センパイ、 それすでにあるみたいですよ…」
(Senpai, I thought you got it already...)
NOJ



Results if Pocky Chocolate were to win
ヒメ's Dialogue
イイダ's Dialogue
Region

ヒメ:
「「ポッキーチョコレート」の勝ちーーー!! ヨッシャーーー! ヤッター!」
("Pocky Chocolate" wins---!! Alright---! We did it-!)

イイダ:
「う~ん… あと少しだったのに~…」
(Um~ph... It was so close~...)
NOJ

ヒメ:
「「ポッキーチョコレート」派のみんな、ありがと! 軽快なバトル さすがだったな!」
(Everyone on team "Pocky Chocolate", thank you! The battles were easy, as expected.)

イイダ:
「「ポッキー<極細>」派のみなさんも とてもがんばってましたよ~」
(Everyone in team "Pocky: Gokuboso" also totally did their best~!)
NOJ
Notes: The word Pearl uses for "easy" also means "light" when referring to foods.

ヒメ:
「ヨーシ! これでポッキーチョコレートのほうが 強いってことだな!」
(Alright! I guess this proves that Pocky Chocolate is the stronger one!)
イイダ:
「-」
NOJ
ヒメ:
「-」

イイダ:
「強いかは置いといて 久しぶりにポッキーチョコレート 食べましたけど やっぱりおいしいですね~♪」
(It might be stronger, but I ate Pocky Chocolate for the first time in a while, and remembered how delicious it was~♪)
NOJ

ヒメ:
「だろ? でもさ極細も太さが ちがうだけかと思って たけど 食感がちがうと かなり印象変わるなー」
(Is that so? But, even though I think Gokuboso's thickness is wrong, I've considerably changed my mind about its texture being wrong-)
イイダ:
「-」
NOJ
ヒメ:
「-」

イイダ:
「ですよね? センパイも極細を気に入ってくれて うれしいです~」
(Is that so? I'm glad that senpai, too, likes Gokuboso~)
NOJ

ヒメ:
「っつーことはだぞ? 逆にめっちゃ太いやつも うまいんじゃねーの? これ発明じゃね?」
(Well isn't this something? On the other hand, the thick ones are also pretty tasty, aren't they? Wasn't that the point?)
イイダ:
「-」
NOJ
ヒメ:
「-」

イイダ:
「センパイ、 それすでにあるみたいですよ…」
(Senpai, I thought you got it already...)
NOJ



Top 100
Pocky Chocolate
Pocky: Gokuboso
External links