New Lifeform vs. Future Tech
Jump to navigation
Jump to search
New Lifeform vs. Future Tech​
New Lifeform vs. Future Tech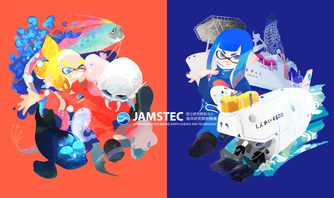 Team

 

New Lifeform

 

Future Tech
Region
Japan
Start

21 April 2018

, 06:00 UTC
End

22 April 2018

, 06:00 UTC
Score method
category tally
Result type
combined
Popularity
45.85%
54.15%
Wins
%
Expression error: Unrecognized punctuation character "{".%
Solo wins
49.83%
50.17%
Team wins
47.75%
52.25%
Normal clout
%
Expression error: Unrecognized punctuation character "{".%
Pro clout
%
Expression error: Unrecognized punctuation character "{".%
Score
0
3
Winner
Future Tech
Region
Start

3 March 2021

, 04:29 UTC
End

4 March 2021

, 04:29 UTC
Popularity
%
Expression error: Unrecognized punctuation character "{".%
Wins
%
Expression error: Unrecognized punctuation character "{".%
Solo wins
%
Expression error: Unrecognized punctuation character "{".%
Team wins
%
Expression error: Unrecognized punctuation character "{".%
Normal clout
%
Expression error: Unrecognized punctuation character "{".%
Pro clout
%
Expression error: Unrecognized punctuation character "{".%
Score
Expression error: Unexpected < operator.
Expression error: Unexpected < operator.
Winner
Region
Start

3 March 2021

, 04:29 UTC
End

4 March 2021

, 04:29 UTC
Popularity
%
Expression error: Unrecognized punctuation character "{".%
Wins
%
Expression error: Unrecognized punctuation character "{".%
Solo wins
%
Expression error: Unrecognized punctuation character "{".%
Team wins
%
Expression error: Unrecognized punctuation character "{".%
Normal clout
%
Expression error: Unrecognized punctuation character "{".%
Pro clout
%
Expression error: Unrecognized punctuation character "{".%
Score
Expression error: Unexpected < operator.
Expression error: Unexpected < operator.
Winner
New Lifeform vs. Future Tech (未知の生物 vs 先進の技術) was a Splatfest event in Splatoon 2. It was held in Japan only. It was announced on 13 April 2018. The results were given on 22 April 2018.
Details
This event was part of a collaboration with JAMSTEC. This Splatfest was first announced off-game on April 1, 2018 on the official Japanese Splatoon Twitter, initially leading to some April Fools' speculation.
New Lifeform vs. Future Tech featured the 10th Shifty Station layout, Zappy Longshocking.
Trivia
Gallery
Dialogue
Announcement
ヒメ's Dialogue
イイダ's Dialogue
Region

ヒメ:
「JAMSTEC プレゼンツ! どっちにロマンを感じる? 深海のロマン対決ーーー!」
(JAMSTEC presents! Which makes you feel romance? The deep sea romance face-off---!)

イイダ:
「きゃ~! これは見のがせないですね!!」
(Yay~! You have to see this one!!)
NOJ
Notes: "Romance" in this context means pining and excitement, not romantic love.

ヒメ:
「対決するのは、 新発見こそロマンっしょ! お前はナニモノだ?! 「未知の生物」と!」
(The opponents are: Romance is in new discoveries! What sort of thing are you?! "New Lifeform" and..!)

イイダ:
「技術で未来を切りひらく! ロマン全開! 「先進の技術」です!」
(Using technology to cut a path into the future! Romance full-throttle! "Future Tech"!)
NOJ
Notes: Pearl is making a pun on the word いかしてる, "to be lively", by emphasizing the word イカ, "squid"

ヒメ:
「最近マンタマリア号でバトってるとさ、 遠くのほうに 変なヤグラ乗せた船が見えんだけど 知ってる?」
(Do you know the ship with a strange tower that can be seen off in the distance during battles on Manta Maria recently?)
イイダ:
「-」
NOJ
ヒメ:
「-」

イイダ:
「さっすがヒメセンパイ!! あれはですね~ 海底を掘って、 この地球を調査する深査船なんですよ!」
(Yeah, Pearl-senpai!! It's always there, huh~ It's a deep-sea research vessel that digs the ocean floor to investigate the earth!)
NOJ
ヒメ:
「-」

イイダ:
「トップクラスの掘削能力は知ってのとおりですが、 なんといっても ダイナミックポジショニングシステム!」
(Not only does it have a top-class drilling ability, but also a dynamic positioning system!)
NOJ
ヒメ:
「-」

イイダ:
「この制御方式で 波や風でも船が動かされずに 位置を保てるんですよ~♪ そもそもですね…」
(With this control system, the ship will not be moved by waves or wind and will maintain its position~♪ Just like it started...)
NOJ
ヒメ:
「-」

イイダ:
「あの船は 海底のさらに奧深く、 マントルへの 到達を目標とした巨大研究シセツなんです!」
(That ship can reach even beyond the seafloor, into the mantle, reaching its target - and it's a huge research facility!)
NOJ
ヒメ:
「-」

イイダ:
「あれが海に浮かんでるなんで… これをロマンと 言わずして、 何と言うでしょう♪ あと注目なのは…」
(Such a thing floating on the sea... If that doesn't make you speak with romance, nothing will♪ Also pay attention to...)
NOJ

ヒメ:
「ま、 待ってよイイダ! 番組中なんだから落ちつけって!」
(W-wait, Marina! Calm down, we're in the middle of a show!)
イイダ:
「-」
NOJ
ヒメ:
「-」

イイダ:
「あ… スミマセン~ でもでも、 センパイもあの船に 興味があるなら「先進の技術」派ですよね?」
(Ah... Excuse me~ But but, if senpai is also interested in that ship, doesn't that mean you're on Team "Future Tech"?)
NOJ

ヒメ:
「んー、 アタシは「未知の生物」かなー やっぱ見たことねー生き物ってワクワクすんだろ?」
(No, I'm still in "New Lifeform"- Can't you see I'm completely thrilled about observing living creatures?)
イイダ:
「-」
NOJ

ヒメ:
「特にさー 深海の生き物とかナゾだらけど まだ見つかってないスンゲーのかいそうじゃね?」
(Especially- deep-sea creatures and the many mysterious things we have yet to see, don't you think that's exciting?)
イイダ:
「-」
NOJ
ヒメ:
「-」

イイダ:
「ワタシたち 水中苦手だから 深海に何があるかなんて 知らないですもんね…」
(Since we are not so good with water, I don't really know anything about what there is in the deep sea...)
NOJ

ヒメ:
「だろ? ジョーシキがひっくり返るような 大発見があるかもしんねーじゃん!」
(Right? Maybe a huge, earth-shaking discovery is hiding somewhere in there!)
イイダ:
「-」
NOJ

ヒメ:
「メチャクチャ デッカくて 目がいっぱいあって 体がスケスケのヤツとかいたりすんだよ!」
(Maybe you could meet someone insanely huge with one eye and a transparent body!)
イイダ:
「-」
NOJ
ヒメ:
「-」

イイダ:
「さすがにそんな生き物いませんよ…」
(I don't think such a creature exists...)
NOJ

ヒメ:
「んだよー、 イイダはロマンがねーなー」
(Oh right, Marina has no sense of romance-)
イイダ:
「-」
NOJ
ヒメ:
「-」

イイダ:
「エエ?! 先進の技術こそ ロマンのカタマリじゃないですか~!!」
(Eh?! Did you not just see me experience a massive romance towards advanced technology~!!)
NOJ
ヒメ:
「-」

イイダ:
「これまで見たり、 感じたり、 行くことのできなかった ことを技術の進歩で解決するって ステキです~♪」
(It's wonderful to solve what you couldn't see, feel or go to before by using advances in technology~♪)
NOJ

ヒメ:
「つまり 未知の生物を見たいっつーロマンが 技術を進歩させていったんだろ?」
(In other words, you're saying it's the romance of seeing the unknown creatures that cause the advances in technology?)
イイダ:
「-」
NOJ
ヒメ:
「-」

イイダ:
「ム~、 そうかもしれませんが 先進の技術を使って 世の中の役に立つことにも 応用できるんですよ!」
(Mmm~, that might be right, but using advanced technology can be applied to many useful things in the world!)
NOJ

ヒメ:
「こうなったら… どっちのロマンが イカしてるか、 フェスで決着つけるしかねーな!」
(If that's the case... We'll let the Splatfest results settle whose romance is more lively!)
イイダ:
「-」
NOJ
ヒメ:
「-」

イイダ:
「なんだかよくわかりませんが、 のぞむところです!!」
(I don't completely understand, but I'm looking forward to it anyway!!)
NOJ



Results
ヒメ's Dialogue
イイダ's Dialogue
Region
ヒメ:
「-」

イイダ:
「きゃ~! 「先進の技術」~~~!!」
(Whoa~! "Future Tech"~~~!!)
NOJ

ヒメ:
「ゲッ?! まじかよーーー!」
(Huh?! Are you serious---!)
イイダ:
「-」
NOJ
ヒメ:
「-」

イイダ:
「「先進の技術」の みなさん、 やりましたね! 常に一歩行く立ち回り、 ステキでした~♪」
(Everyone in Team "Future Tech", you did it!♪ Always marching forward, one step at a time, it was wonderful~♪)
NOJ
ヒメ:
「「未知の生物」もがんばったの、 知ってるからな! もーちょいだったかー!」
(Team "New Lifeform" did their best, too, I know it! It was so close-!)
イイダ:
「-」
NOJ
ヒメ:
「-」

イイダ:
「ヒメセンパイ、 先進の技術も ロマンあふれてましたよね?」
(Pearl-senpai, do you see how advanced technology is filled with romance, too?)
NOJ

ヒメ:
「まーな! いっつもライブで使ってる機材も 先進の技術があればこそって思うと ロマンだな!」
(We-ll! I thought about it, and the equipment you always use in live shows also has advanced technology in it, and that fills me with romance!)
イイダ:
「-」
NOJ
ヒメ:
「-」

イイダ:
「ですよね~♪ ワタシも何かできないかと思って ダイナミックポジショニングシステムを ヒントに、」
(That's right~♪ I've been thinking if I can't take a hint from the dynamic positioning system,)
NOJ
ヒメ:
「-」

イイダ:
「空中でもベストな機材の配置を可能にする リンクシステムを開発してみました~♪」
(And I'm trying to develop a link system that will make it possible to arrange the best equipment placement even in mid-air~♪)
NOJ

ヒメ:
「おー、 空中ライブか! イイダ やるじゃん!!」
(Ohh-, live shows in mid-air! Do it, Marina!!)
イイダ:
「-」
NOJ
ヒメ:
「-」

イイダ:
「空から深海に ワタシたちのサウンドを届けましょう~♪」
(Let's deliver our sound to everywhere from mid-air to the deep sea~♪)
NOJ



Top 100
New Lifeform
Future Tech
See also
External links