11 above
Jump to navigation
Jump to search
#11 above​
#11 above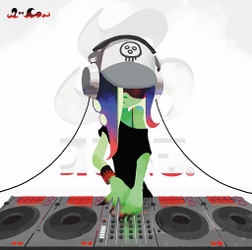 The correct title of this article is #11 above. The omission of the # is due to technical restrictions.
#11 above is a song performed by Dedf1sh.
Description
#11 above is quite an upbeat, easy-going electronic track. It starts with a synthesizer rhythm which repeats throughout all of the track, accompanied by some percussion. Soon after a repeating guitar chord pattern enters. Soon after, the guitar is replaced by deep piano keys before it loops. It often plays in levels where Agent 8 must get to a goal, such as using ride rails in G06A01 Gnarly Rails Station and I05B08 Righteous Rails Station, as well as D09 Goose Station, G08 Freakazoid Station and J05C14 Stick 'n' Move Station.
Etymology
This song is played in stations where Agent 8 is required to ride rails or fly their way to the goal, making the player rise 'above' the ground.
Trivia
The rhythm to this song is similar to that of Splattack