Splatoon (manga)
Jump to navigation
Jump to search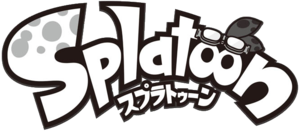 Splatoon is a manga series available through the CoroCoro Comic magazines[1], made by Sankichi Hinodeya.[2] It has been translated to English by VIZ Media.
Plot summary
Main article: List of Splatoon manga chapters
The manga stars Goggles and his three friends: Headphones, Specs, and Bobble Hat. This manga uses the Splatoon rules and world and the action on the arena, developing on Turf Wars.
CoroCoro Cup arc
Most plots in the CoroCoro Cup arc focus primarily on the Blue Team, a team of idiotic Inklings who, for whatever reason, compete in Turf Wars. It contains eight chapters.
Square King Cup arc
Similarly to the first Splatoon era's Corocoro Cup arc, the Splatoon 2 era's Square King Cup arc focuses on the Blue Team on a tournament, specifically the Square King Cup. They take on many teams, with the biggest obstacle being Team Emperor, a team who is considered a god-like team. It contains thirteen chapters.
Octo arc
The Octo arc is an arc that is based on the Octo Expansion DLC from Splatoon 2. Goggles finds himself lost in Deepsea Metro and has to find his way out alongside Eight, who is Agent 8, an Octoling with amnesia. Goggles meets up his other teammates along the way. It contains five chapters. The first chapter of this was released in the July 2018 issue.
Square King Ranked Cup arc
The Square King Ranked Cup arc focuses on another tournament on Inkopolis Square that functions similar to the original Square King Cup with some elements retained from said arc such as Crusty Sean's shop being destroyed again but with other twists, such as Emperor joining Team Blue to replace Specs (who is unable to participate due to stings from bees), and past supporting teams returning. The newest obstacle to overcome is Team X-Blood, which consists of Rank X Inklings. Ranked Battles are to be expected instead of Turf Wars. The first chapter of this, Chapter 32, was released on February 15, 2019. It contains 14 chapters.
Volumes
Main article: List of Splatoon manga chapters
Volumes
Image
No.
Release date
Plot
Chapters

1

28 July 2016

(JP)


4 October 2017

(FR)


12 December 2017

(ENG)


30 May 2018

(GER)
The Blue Team in five battles against Yellow Team, Rider, Army, Green Team, and Aloha!
0, 1, 2, 3, 4, 4.1 Inkling Almanac

2

27 January 2017

(JP)


7 March 2018

(FR)


13 March 2018

(ENG)


31 July 2018

(GER)
Battles against Dark Green Team, Mask, Skull and his Purple Team and Rider's training session.
4.5, 5, 6, 7, 7.5 (Bonus), 7.6 Inkling Almanac

3

23 July 2017

(JP)


12 June 2018

(ENG)


4 July 2018

(FR)


30 October 2018

(GER)
This volume contains Goggles' and Rider's adventure through Octo Valley, battles against Green Team, Team Hockey, Rider and S4
8, 9, 10, 11, 11.5 (Bonus), 11.6 Inkling Almanac

4

27 October 2017

(JP)


11 September 2018

(ENG)


14 November 2018

(FR)


29 January 2019

(GER)
Blue Team is taking on new opponents, while meeting familar faces.
12, 13, 14, 15, 15.5 (Bonus), 15.6 Inkling Almanac

5

28 February 2018

(JP)


11 December 2018

(ENG)


6 March 2019

(FR)


30 April 2019

(GER)
It is the semifinals of the Square King Cup. This time we see Yellow-Green Team battling against Team Emperor, and Blue Team against Team Gloves.
16, 17, 18, 19, 19.5 (Bonus)

6

27 July 2018

(JP)


11 June 2019

(ENG)


3 July 2019

(FR)


27 August 2019

(GER)
This volume contains all parts of the Square King Cup finals, where Blue Team face off against Team Emperor, as well as its conclusion and a Salmon Run session.
20, 21, 22, 23, 23.5 (Bonus), 23.6 Inkling Almanac

7

28 November 2018

(JP)


10 September 2019

(ENG)


6 November 2019

(FR)


28 January 2020

(GER)
This volume contains the story of the Octo Expansion, where Blue Team enters the Deepsea Metro and helps Eight reach the surface.
24, 25, 26, 27, 27.5 (Bonus), 27.6 Inkling Almanac

8

28 February 2019

(JP)


14 January 2020

(ENG)


11 March 2020

(FR)
This issue contains the final chapter of the Octo Expansion arc, and sees Team Blue camping with Team Eight, going to a costume Turf War event at Wahoo World and participating in the Boke vs. Tsukkomi (Straight Man vs. Funny Man) Splatfest.
28, 29, 30, 31, 31.5 (Bonus), 31.6 Inkling Almanac

9

28 June 2019

(JP)


12 May 2020

(ENG)
It is the start of the Square King Ranked Cup, and a new team known as X-Blood is introduced.
32, 33, 34, 35, 35.5 (Bonus), 35.6 Inkling Almanac

10

28 October 2019

(JP)


8 September 2020

(ENG)
Team Blue's next opponents in a game of Splat Zones are the Iromaki Rangers. Meanwhile, Team Gloves goes up against the super strong X-Blood team! And waiting in the wings...the S4 is back!
36, 37, 38, 39, 39.5 (Bonus), 39.6 Inkling Almanac

11

27 March 2020

(JP)


12 January 2021

(ENG)
The final match of the Ranked Battle Cup begins! Find out what happens when Team Blue-per steps into the arena with their greatest opponents, the fierce X-Blood!
40, 41, 42, 43, 43.5 (Bonus), 43.6 Inkling Almanac

12

28 July 2020

(JP)


11 May 2021

(ENG)
The final chapter of the Hero Mode arc is here! Find out how it ends for Specs and the gang. And then, a brand new story brings you further into the world of Splatoon. It's time to get to know Sheldon! His adventure starts right now!
44, 45,46, 47, 47.5 (Bonus) 47.6 Inkling Almanac

13

26 November 2020

(JP)

Characters
Main article: List of Splatoon manga characters
The main characters of the Splatoon manga are the four members of the Blue Team.
Goggles, a C- rank male Inkling. He is the mascot of the manga. Goggles is quite naïve. In-fact, it is mentioned in issue 4 that Goggles mixes toothpaste and wasabi. He sometimes never listens to anyone else except for Bobble Hat, showing that she and Goggles have a very special bond. He often pulls other Inklings' pants down, mainly to Rider, and often gets naked in public. He might not be able to hear well, which is why he sometimes ignores people.
Specs, a C+ rank male Inkling. Specs can be a very anxious squid but tries to hide it as best as he can. He tries to flaunt his knowledge as much as he can, but sometimes he notices nobody is listening to him, which upsets him. He is the actual leader of the Blue Team, not Goggles.
Headphones (character), a B- rank female Inkling. While acting as a big sister to the team despite them being the same age, Headphones is level-headed, except when Goggles is doing his usual idiotic things.
Bobble Hat, a C rank female Inkling. Bobble Hat seems to enjoy Goggles' actions. Though she and her big smile show her innocence, Bobble Hat is pretty much always happy in the face of danger. Although she is always smiling, when beaten by Skull, her eyebrows are seen to be angry and annoyed.
Gallery
The Blue Team, S4 and Rider.
Trivia
The fan-made issue of the Splatoon manga was published in June's CoroCoro Special issue in 2015.[3]

In this issue, the main protagonists made their first appearance as unnamed characters.
The same issue depicts the main protagonists in the outfits seen in promos of the video game.

The first official issue was published in December 2015's CoroCoro Special issue.
Some color combinations are depicted or mentioned that do not appear in Splatoon.

Seen

 

Blue vs.

 

Green. This combination does not exist in the game, but there is a similarly-colored Blue vs. Lime color match.

 

Blue vs.

 

Pink. This is supposed to be for the battle against Aloha, but there is a similarly-colored Turquoise vs. Pink match.

 

Blue vs.

 

Cyan. This is supposed to be for the battle against Mask.

 

Blue vs.

 

Purple. This is supposed to be for the battle against Skull.

Mentioned

 

Yellow-Green vs.

 

Orange. This was mentioned in Issue 2.

 

Yellow-Green vs.

 

Pink. This was mentioned in Issue 2.

 

Yellow-Green vs.

 

Cyan. This was mentioned in Issue 2. This color combination is not possible to be matched in the actual game, despite the blue vs. lime color match.

Since the manga is published in the CoroCoro Magazine, it is child-friendly. However, there are some brief scenes of comical nudity in the comic. Furthermore, the manga is easy to read. The manga itself has a good dose of comedy and a nice representation of the Splatoon rules, world, and action.
There was a Japanese Splatfest on

3 February 2018

with the theme "Champion vs. Challenger", which was represented by Emperor and Goggles (character) respectively.
Some characters are not named after a piece of their gear, such as Emperor, Prinz, the School Cardigan Team's members, and Team Eight.

For the School Cardigan Team's case, they are named after their hairstyles, plus "School" at the beginning of their names. This is also the case for two of Team Eight's members, Afro and Ponytail, although without "School".
Eight is named by Goggles. In Japanese, he is named as Hachi, which is the Japanese term for the word "Eight". Eight's nickname as Agent 8-Kun is named in the same way from his in-game counterpart, about him being identified as subject number 10,008 in his neon yellow bracelet on his wrist since he forgot his real name after losing his memory. Similarly, Seven is also named by Goggles and in Japanese, she is named as Nana, which is the Japanese term for the word "Seven". After The Octo Arc, all members of Team Eight have their memories but were fond of Goggles' names, and therefore kept them.

It was announced on

9 June 2018

that the Spy Gear will be coming to Splatoon 2 and is also connected to the Splatoon manga's Octo Expansion arc, implying that Goggles wears this gear set.[4]

Further announcement about the Spy Gear set had been revealed on

9 July 2018

, with Specs, Headphones and Bobble all wearing it. It appears that their headgear will mostly be black versions of their default headgear. Also, Goggles is the only one whose shoes are not in the game yet, as Specs has Inky Kid Clams, Headphones has Punk Blacks and Bobble has Truffle Canvas Hi-Tops.[5]
However, the shoes that Goggles wears with the Spy Gear resembles the Roasted Brogues.

The July 2018 issue was released early on

16 June 2018

in the CoroCoro website.[6] It was later disabled for viewing.
See also
External links
References