Dubble Bath
From Inkipedia, the Splatoon wiki





Dubble Bath​
Dubble Bath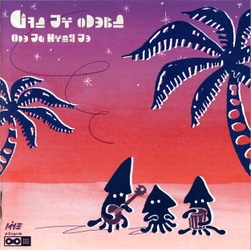 Dubble Bath (DIY Remix)​
Dubble Bath (DIY Remix)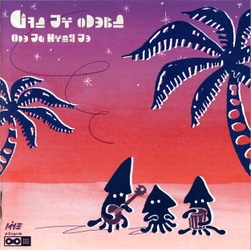 Dubble Bath is a song performed by Bob Dub.
Description
Dubble Bath is a slow song, and the only song currently known by Bob Dub. It takes a heavy inspiration from reggae music, and has a multitude of bubble effects, presumably imitating the sea. Instruments used include a guitar-type instrument, bubble sound effects, a marimba, and various percussion instruments. It is heard in the lobby whilst waiting for other players to join a match. If one selects Squid Beatz on the

, Dubble Bath will continue playing. However, pressing

and

at the same time allows the player to play Squid Beatz as normal as if they were at the Arcade Machine. It is also the music used on the Equip Screen.
Remixes and covers
Dubble Bath (DIY Remix)
A new remix was created for use in Splatoon 2, with the relaxing slow vibe of the original discarded for a more minimal instrumental with heavily vocalized vocals. This remix removes the reggae feel and traditional reggae sounding instruments. It is once again heard while waiting for a match, and by pressing buttons or moving the sticks on the

or

, the player can initiate several sound effects, such as changing the pitch. It can also be heard in Squid Beatz 2.
Other versions
Dubble Bath (DIY Remix) (Splatune)
The version used in Splatune 2 is mostly the same as the original DIY Remix but with additional effects put in, mimicking the ones the player can use while waiting for a match.
Etymology
Dubble Bath is a pun on a bubble bath and dub, stemming from Dub music, and Bob Dub. The naming of the DIY Remix is potentially from the sound effects the player can make from the controller, allowing the player to create their own remix.
Names in other languages
Language
Name
Meaning
 Japanese

Ika Jamaica

Squid Jamaica
Jamaica is where reggae music originated.
Dubble Bath (DIY Remix)
| Language | Name | Meaning |
| --- | --- | --- |
|  Japanese | Ika Jamaica (DIY Remix) | Squid Jamaica (DIY Remix) |