Battle Victory
From Inkipedia, the Splatoon wiki





Fest Zest​
Fest Zest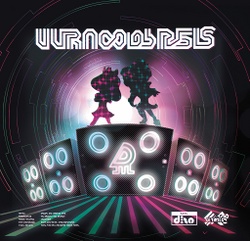 Turf Master​
Turf Master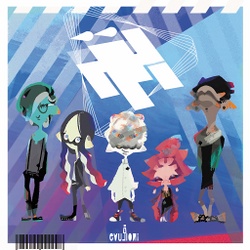 Battle Victory​
Battle Victory
Battle Victory is a song.
Description
Battle Victory consists of two parts: the short victory jingle that plays at the beginning as the results are declared, and the main part of the song that loops over the results screen. If the player loses the match, Battle Defeat plays instead. It is an upbeat theme, meant to convey the joy felt after the winning of a match, featuring Inkling chants and claps. It can also be heard in Squid Beatz, and it is included in Splatune; however, the jingle is absent in the former and split into a separate track in the latter.
Remixes and covers
Turf Master
A cover by Wet Floor replaces the original in Splatoon 2 as the new victory theme. Unlike Battle Victory, it can also be heard in Squid Beatz 2, with a maximum score of 45 and 82 in Normal and Hard modes, respectively, although it does not include the victory jingle. It was also included in Splatune 2 and the Inkoming! EP released by Tower Records.
Fest Zest
Fest Zest is another cover of the victory theme by Off the Hook. Interestingly, the instrumentation is based off the original theme, rather than Turf Master, and features Pearl rapping over the beat. Despite being credited as an Off the Hook song, Marina does not appear to play a role in this version vocal-wise. It replaced Turf Master in Splatfests, playing after the standard victory jingle. It is also heard on the Player Settings screen and in Squid Beatz 2, with a maximum score of 46 and 64 in Normal and Hard modes, respectively, and is included in Splatune 2.
Victory jingle (Super Smash Bros. Ultimate)
Super Smash Bros. Ultimate plays a remix of Battle Victory as Inkling's victory theme. It is a jazz-inspired remix, using brass instruments.
Other versions
Victory! - Jingle
Unlike the original, this version just plays the opening jingle, leaving the looping victory theme as a separate track in every instance, not just in Splatune. It is near-identical to the original but includes slight drum track differences.
Trivia
When playing as Inkling Boy in Mario Kart 8 Deluxe, their vehicle's horn samples the Victory jingle.
In WarioWare: Get It Together!, an arrangement of the jingle is played when the winning team in the Splatoon 2 microgame is guessed correctly and it speeds up each time during a run.
Etymology
While Battle Victory is a self-explanatory title, Turf Master implies the player winning a Turf War (despite its usage in every game mode), while Fest Zest references the song's usage in Splatfests.
Names in other languages
Language
Name
Meaning
 Japanese

バトル 勝ちリザルト


Battle – Kachi Result
Victory! – Results
Turf Master
| Language | Name | Meaning |
| --- | --- | --- |
|  Japanese | Turf Master | |
Fest Zest
Language
Name
Meaning
 Japanese

フェスティバル・ゼスト


Festival Zest
Fest Zest