Anarchy Splatcast (song)
From Inkipedia, the Splatoon wiki





Anarchy Splatcast (Big Run)​
Anarchy Splatcast (Big Run)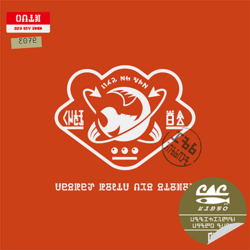 Anarchy Splatcast​
Anarchy Splatcast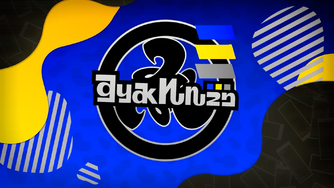 This article or section involves non-English content
Things may have an official name in another language, but currently have no official English name.
English translations of these names are unofficial.
Note: The name Anarchy Splatcast (Big Run) is translated from its Japanese name.
Anarchy Splatcast is a song by Deep Cut.
Description
Anarchy Splatcast is a fusion pop instrumental song that serves as the theme song for Splatsville's Anarchy Splatcasts, except for during Splatfests, where the instrumental version of Anarchy Rainbow plays instead. The song opens with a pronounced note that's interrupted by an energetic three-part four-note melody as Shiver and Frye announce the show's name. After the energetic intro, various short melodies associated with each member of Deep Cut are occasionally played against a looping upbeat theme. Big Man's associated melody features his vocals. The song ends with a brief percussion and synth-based melody.
Remixes and covers
Anarchy Splatcast (Big Run)
During Big Runs, the Anarchy Splatcast theme is replaced with a heavily distorted remix of the song performed in the style of Grizzco Industries, interspersed with Mr. Grizz's laughter and various distorted vocals. The prolonged note the regular Splatcast theme starts with is replaced with the Boss Salmonid appearance foghorn, and the logo melody is performed by distorted vocals rather than the typical instrumentation. After Shiver and Frye announce the show's name, Mr Grizz's laugh is heard. This remix follows the regular version of the theme's composition, though it is performed with different instruments reminiscent of Happy Little Workers and Ever Further. The short melodies that represent Deep Cut's members from the regular version are instead off-key. The song ends with bells accompanied by distorted vocals performing the closing melody.
Samples and interpolations
Deep Cut's Theme
Main article: Deep Cut's Theme
Part of the main melody of Anarchy Splatcast is used in Deep Cut's Theme.
Trivia
Names in other languages
Anarchy Splatcast
Language
Name
Meaning
 Japanese
バンカラジオ
Bankarajio
Banka-Radio
 Spanish (NOA)
Radio caótica
Chaotic radio
 Chinese (Simplified)
蛮颓电台
Mántuí diàntái
Bankara Radio
Anarchy Splatcast (Big Run)
Language
Name
Meaning
 Japanese
バンカラジオ(ビッグラン)
Bankarajio (biggu ran)
Banka-Radio (Big Run)